Bookshelves serve us great in handling the books safely. We always need a bundle of books to store in our living room or office as we always need them because we cannot memorize the all information in our brain at once. In this age of inflation as everything has higher cost prices and rates the industrial design of bookshelves are also unaffordable to most of us. Here we have a plan to have a bookshelf cheaply and in a endured nature.
We have made this DIY pallet bookshelf using the pallet wood which is everywhere around you home and much reachable to get your hands onto it easily. We have done very simple and handy adjustments of pallets to get this dominant shape of bookcase. This pallet bookshelf tutorial can be taken into work in multiple ways, you can use it in your kitchens as utensil rack, it will also work great as shoes rack and it is also a perfect storage station for your blankets and clothes.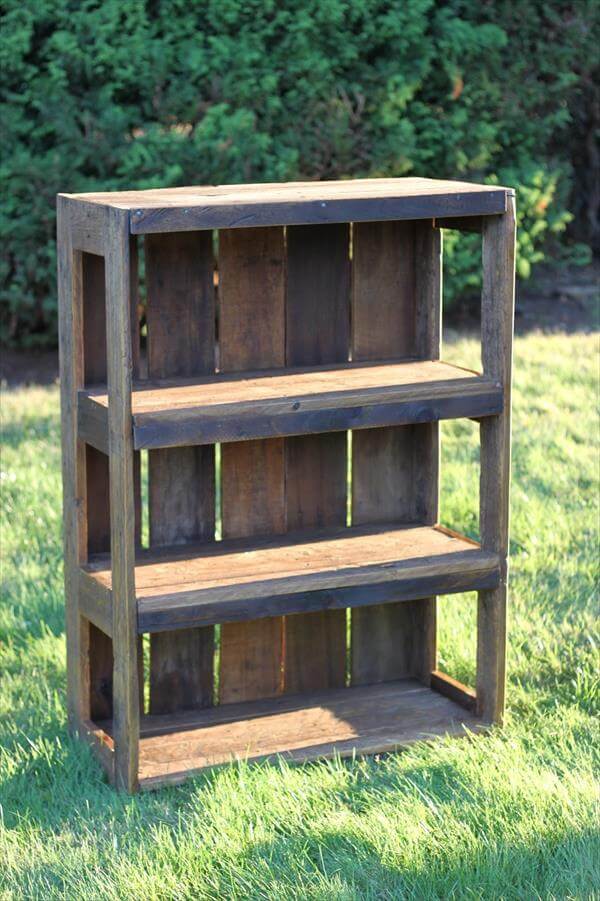 The framework for this chic pallet design of bookshelf was handy but some steps were really difficult to do as the dismantling of pallets. You can wear the safety gloves while making the pallets separated to protect your hands from injuries due to splinters.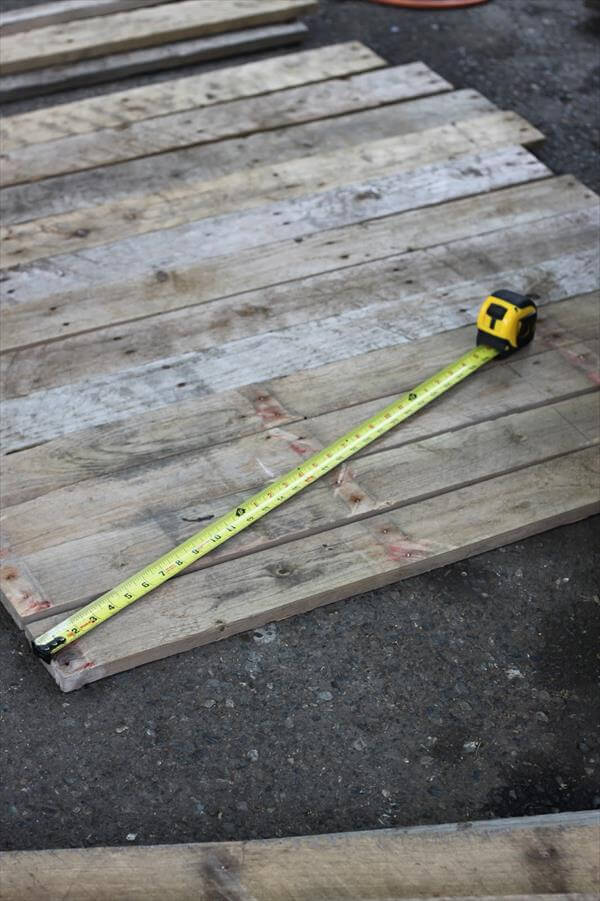 After getting the pallets in shape of pile of individual pieces we took lot of measurements to get the pallet pieces in required lengths. Use the miter or circular saw to make according cuts in precised way.
If you see the unpleasing gunk and ugly dust layers on the pallets then it would be better to give them a wash first, a soap water solution will work great in this case.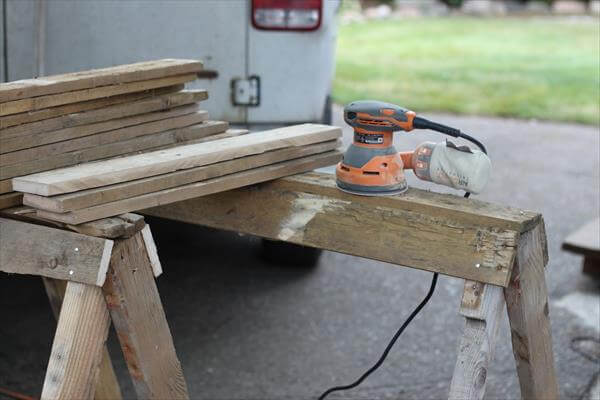 To make the pallets a little bit less rustic and eyeful we sanded them using electrical palm sander tool which really make us get with required results in much less time. You can also do it with sandpaper by rubbing your hands but it will take much time to complete.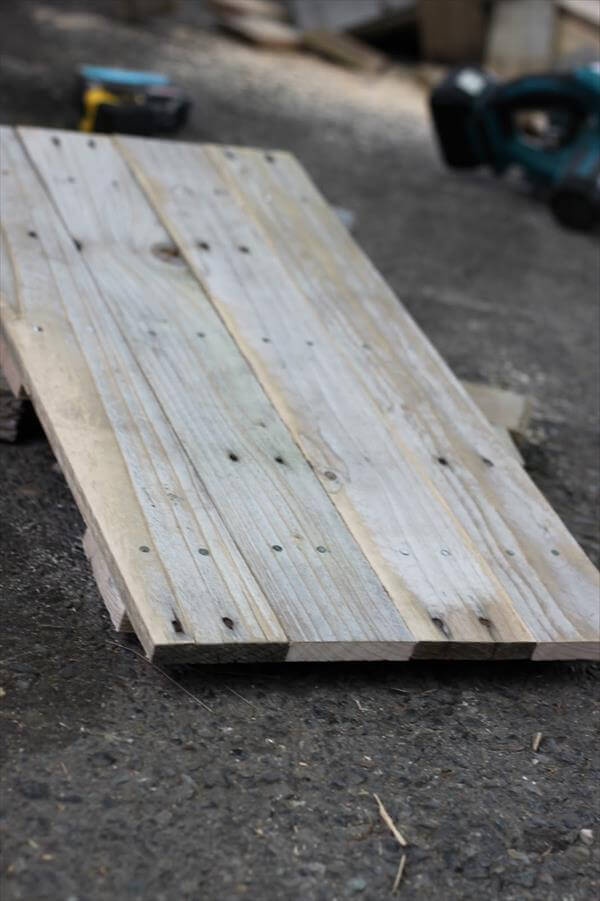 After getting the wood in required length and appearance, we joined the planks to get the shelves for our bookshelf. You can do this to have any number of shelves. We completed this first shelve with bottom support and then also prepared the rest ones in the same way.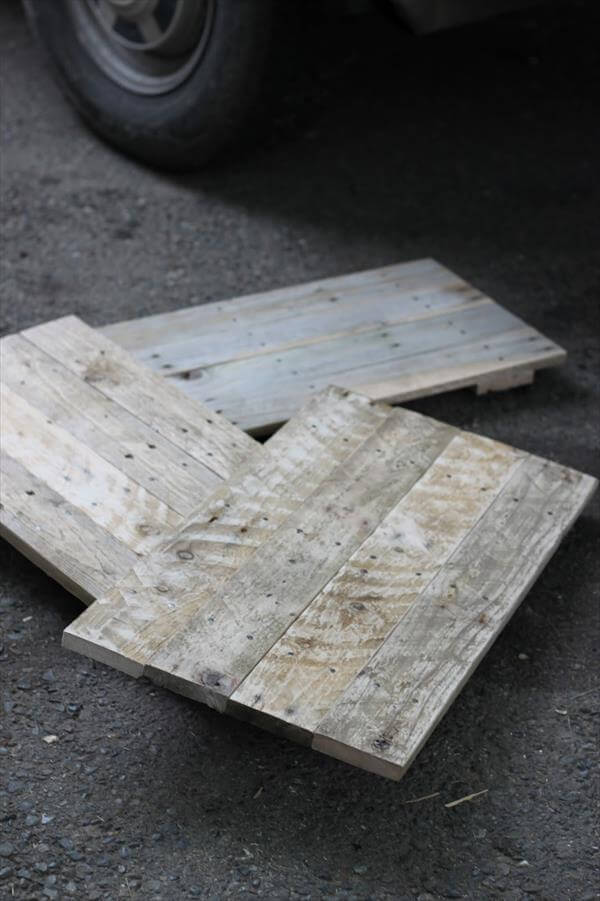 We prepared three more shelves in same way as above one has been prepared. After getting the shelves first it would be easier to get all structure assembled easily.
Each shelf has been assembled by using nails ans a layer of glue inside. If you want a custom color theme for your bookshelf then you can add a paint layer to each shelf at this step.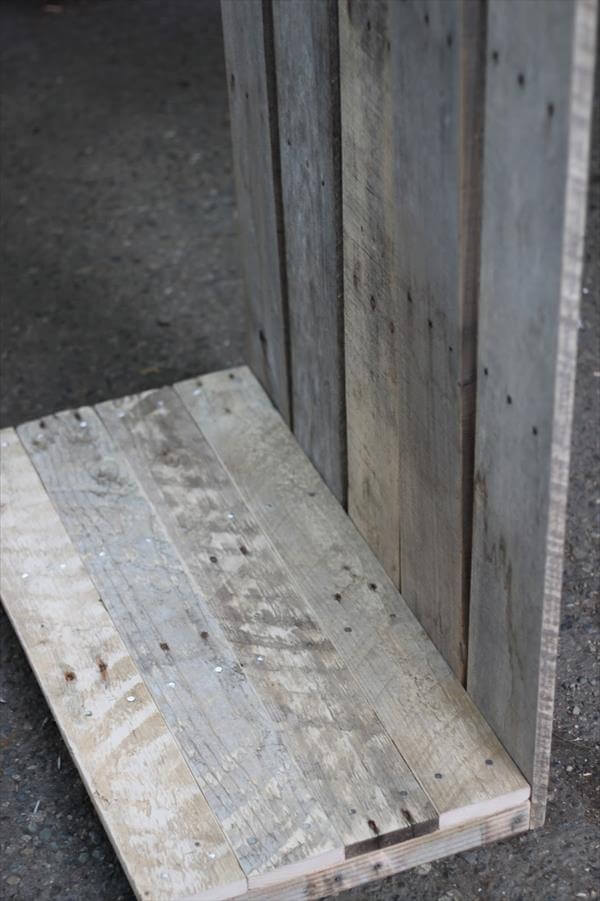 We made an according board using resting lengths of pallet wood which will serve as the back of our bookshelf. Then we joined the first shelf at bottom and fixed the resting ones going upward.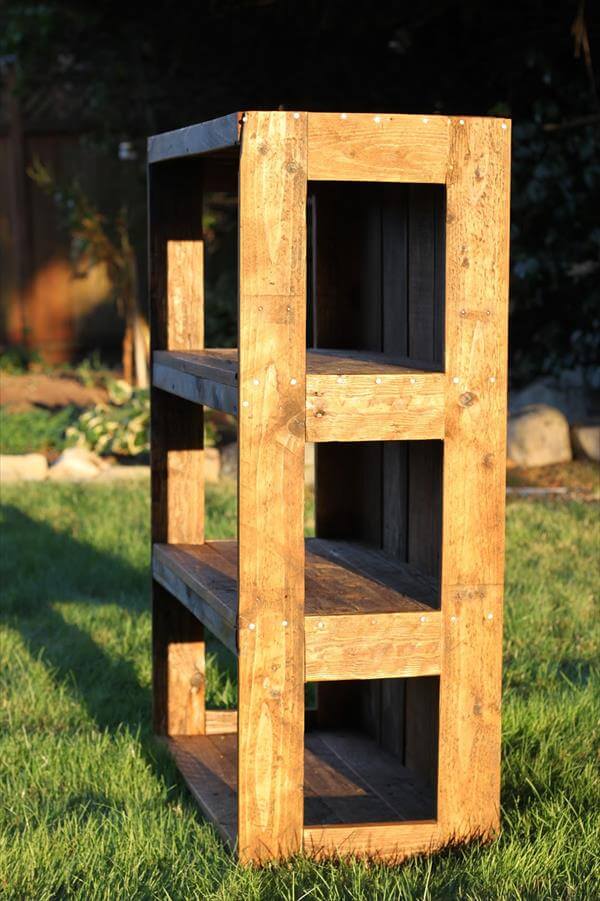 This is the final appearance of our wooden bookcase after getting all the components assembled tightly. It came up with lot of storage space and you can handle a bundle of your books in it with great care. Our model came up with 3 ledges but you can go with your own requirements.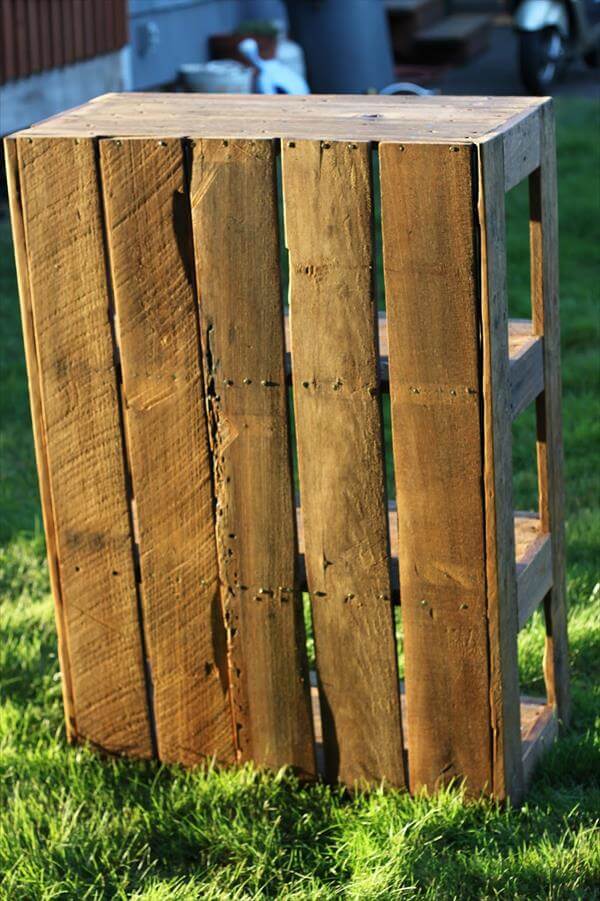 You can also use it as a perfect DIY pallet kitchen spices rack, utensils and other kitchenware can also be stored easily in it. There are a big deal of home tasks and utility purposes that this wooden ledged framed can handle magnificently.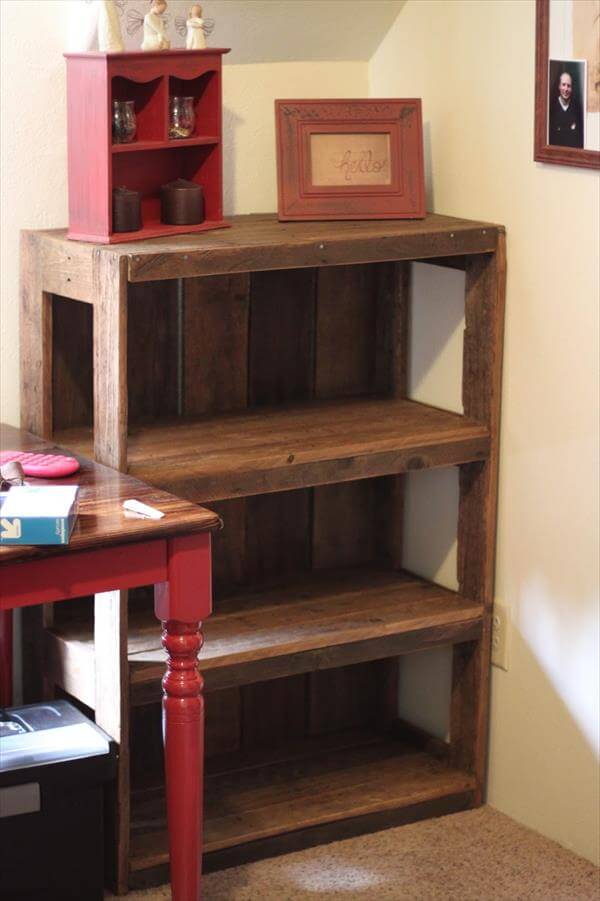 We were just want to have it in our living room so we just confined to a corner for cozy book storage. You can also use it in your home office to get a beautified storage of books.
This one of the subtle DIY pallet furniture ideas can make your home get with a warming gift on a budget and it is also a great way to save your money which would have spent on industrial furniture items.