Most of us live in narrow and really limited living space and cannot afford a garden place. To feel the greenery and pure nature so close even you are living in compartments, we have some great pallet garden bed for you. We have reclaimed DIY pallet vertical herb garden by using some rustic pallet skids lying in our backyard for nothing. This came up with as a very thrifty and adorable way to get a chic garden place.
We just plucked up some in between planks to get a great shelving pattern and then close that mantles from the bottom to add the potting soil in them. This is just really a piece of great pallet skills and crafts which can act as a rustic centerpiece with natural garnished beauty of herbs. Except for this chic layout, we have also introduced a variety of DIY pallet garden ideas which also create great fun along with their amazing wooden structures. You can also grow your favorite types of flowers and other types of plants if this herb idea is not making you satisfied.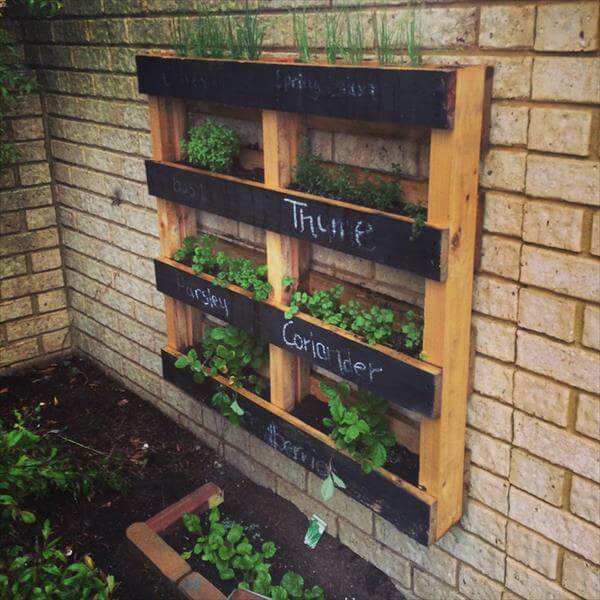 The first element you will be needed in the preparation of this wooden pallet herb garden is the pallet wood which can easily be found in the surrounding or at nurseries and home backyard places with a little bit of search.
If you are still facing the problems in finding the pallet wood then just go to a shipping area or a DIY store to get some good looking and healthy pallet skids.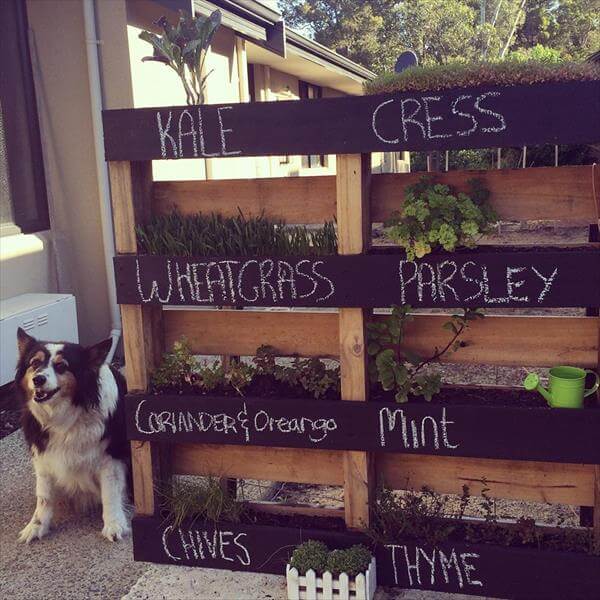 The next step would the sanding of pallets which is great through to make the wood splinter-free plus a bonus smooth touch of the entire wooden surface. Make use of sandpaper or some electrical sander tool to make it sanded well.
After making it ready for potting purposes we select out favorite types of herbs like mint, thyme, chives and parsley to grow in this wooden pallet frame.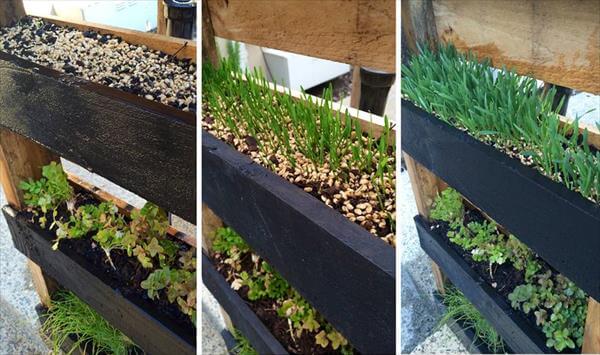 After creating the mantels we just enclosed them from the bottoms to add the potting soil and then added the seeds of our favorite herb plants. Each individual shelf has a different kind of herb to grown a variety of herbs in a minimal space.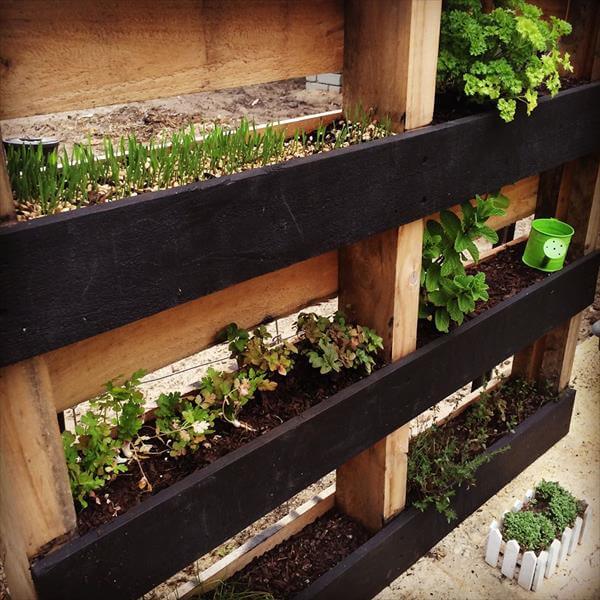 potting mantels have been raised in dark color and serve also as a blackboard to add the name of your favorite kind of herb at the front using the chalk. One most amazing thing about this layout of the wooden garden is that it is easily moveable to any living space at a home and can also be hanged on a blank wall area.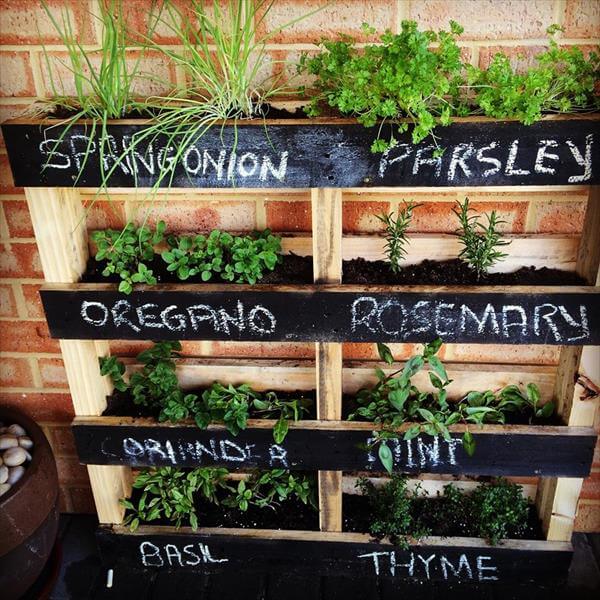 The idea is just simple and easy but is much in grace and utility purposes. You can enjoy the fresh green environment in your room with this pallet vertical planter if you are living in a compartment or flat.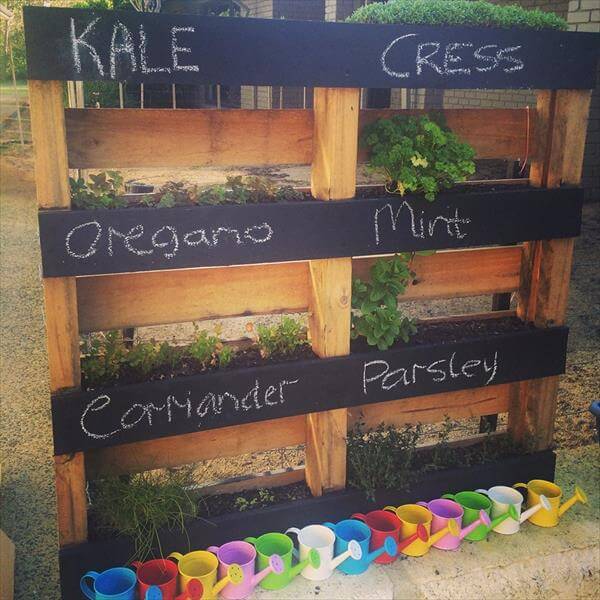 Simply make it hanged or adjust it against a wall layout, we have also used the pallet wood in making the DIY pallet flower beds which were also a great outdoor pallet improvement.
This was a really great pallet planter which can rank up the home beauty and can really restore any part of the home which is going down in beauty.
You may also like these easy hanging planter ideas to decorate your home and garden at no cost!