The recycled pallet wood is used to make much different kind of furniture pieces globally and with the passage of time, the process is gaining more and more momentum because of ideas being float on different DIY websites where many people share their DIY pallet ideas and also share the pictures of their DIY pallet projects.
The only thing all of us have to make sure while working with pallet wood is that they are safe for use, the pallets that you will be using for your DIY pallet projects must not have any chemicals and you should make sure that it has stamped from the registered company.
I am sharing DIY pallet projects with Instructions now.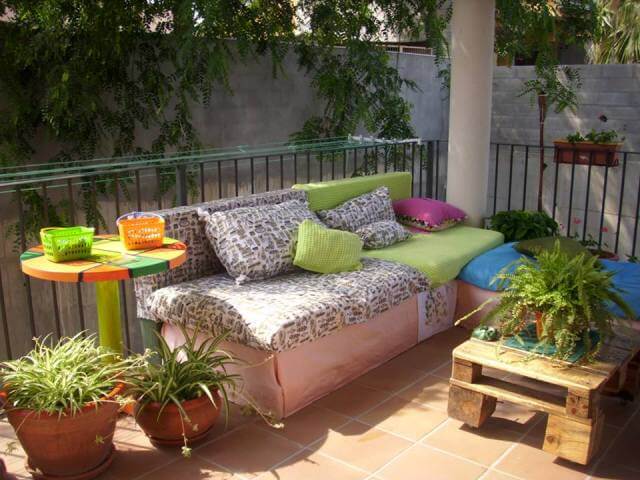 Pallet sofa and table:
I constructed the pallet sofa and table for outdoor. I have placed two different color cushions on the pallet sofa that looks really cool. I also made a pallet table as well and you can see I have put fresh flowers in vase so that it looks great.

DIY Pallet table:
The other DIY pallet project that I am managed to do was of DIY Pallet table. The surface of the table is being constructed using the pallet planks while the legs were being made using so extra poles I had with at my house. It is best to keep the table outside.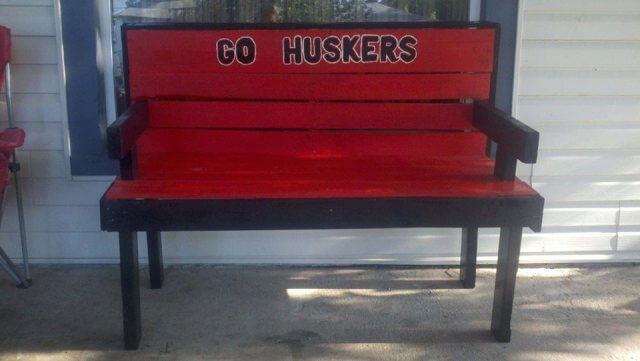 Pallet bench:
This is the simplest pallet project that I did but it ended very well. It looks like a perfect table because I painted it so well in red and black. Every part of this pallet bench is being made using pallets. The legs and arms are painted in black color. You can place the pallet bench outside.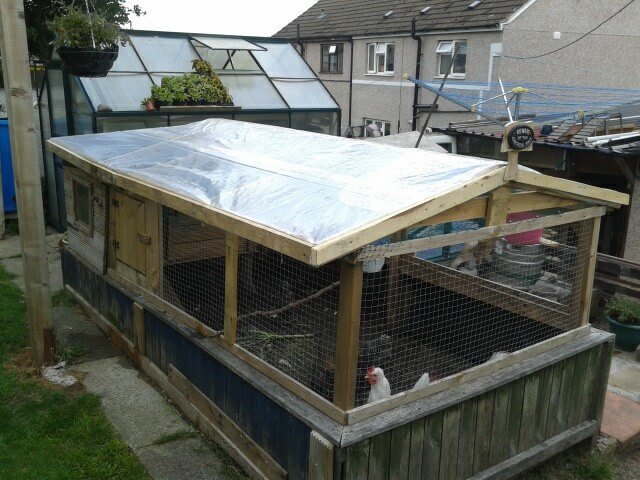 DIY pallet chicken coop:
I wanted a new coop for my chickens so I constructed the one with the pallet wood. I basically made the basic structure with the pallet planks plus the roof of the coop. After making the roof I covered it with sheet so that water can't pass through.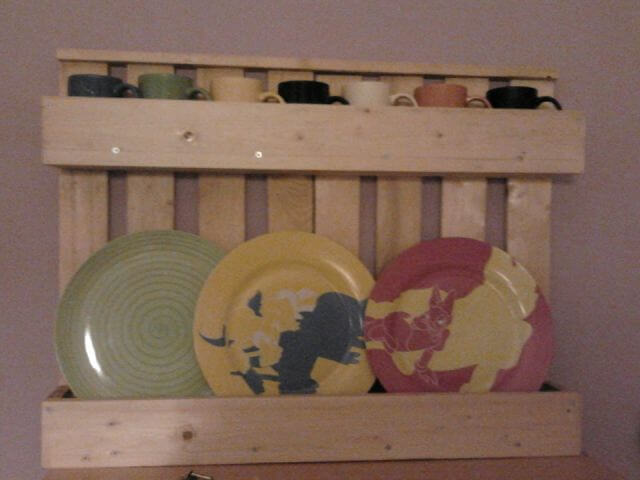 Pallet shelf for Kitchen:
I also constructed a shelf for kitchen to keep my coffee cups and plates. The shelf was divided in two portions, one to keep the plates and other to keep the coffee cups. I made a small size pallet shelf but if you want a big one you need to have more pallets for that.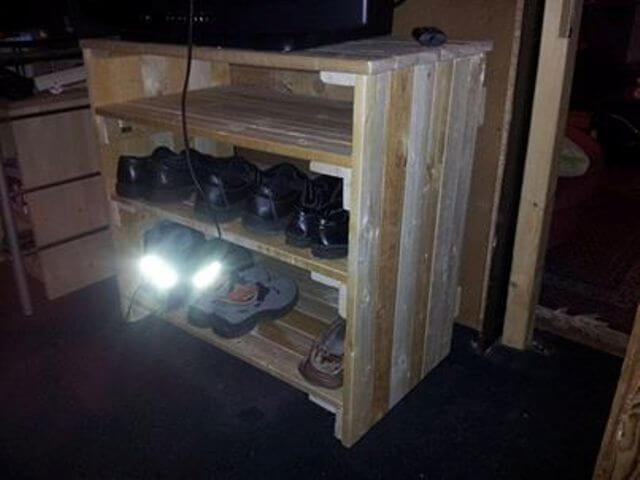 Pallet Shoe Rack:
Shoes rack is the necessity for every house so it was needed in my house too. I constructed it using the pallet wood. I used pallet planks to make three different compartments for keeping the shoes. I didn't paint the pallet shoe rack because shortage of time.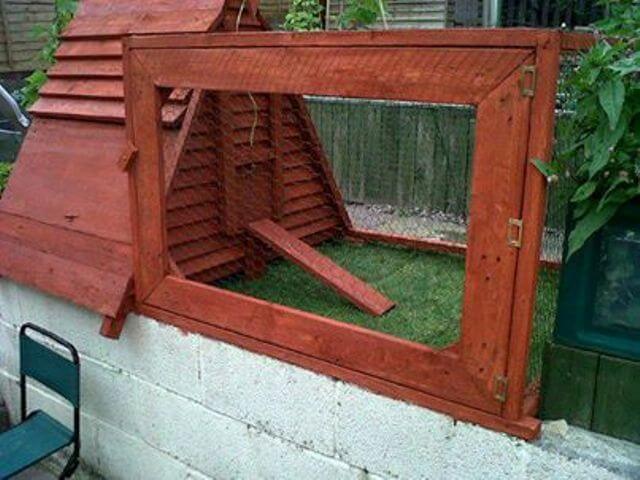 Pallet chicken coop:
I constructed another very colorful and attractive pallet chicken coop. It was bit different from the other one much smaller in size as compared to that as well as in shape. I painted the chicken coop in reddish shade and it made the outside environment so colorful.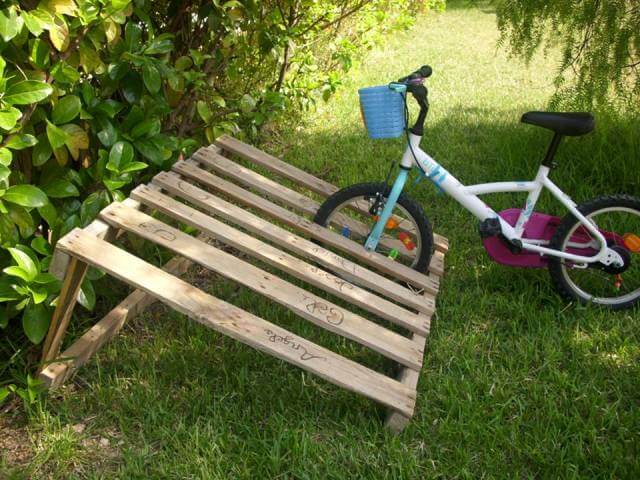 Pallet bicycle rack:
I also made a pallet bicycle stand using pallets. You just have to keep the pallet planks at a regular distance so that you could accommodate as many as cycles as possible. You can paint the pallet bicycle stand at well. You just have to fix the stand in the ground.