We happened to meet some pallets in the backyard where most of people pile such a pallet boards and they just don't want them anymore in home. We saw some really appreciating out of them through our creative eye and came back home with bundles of pallets on our vehicle. We inspect our home and pallets and find a chic way to go with a nice pallet furniture which will be a great decorative sign on our home walls.
We decided to recover a DIY pallet decorative shelf design out of them which would also be pure rustic and vintage. We were just bored with the previous one shelf and want a change for more impressive looks so we did this DIY pallet projects work at home and made our home wall especially the kitchen dignified with rustic beauty. To get pallets and to work with pallets is always on a budget, so don't be afraid from the heavy flow of money you will get these DIY pallet shelves on no-cost budget.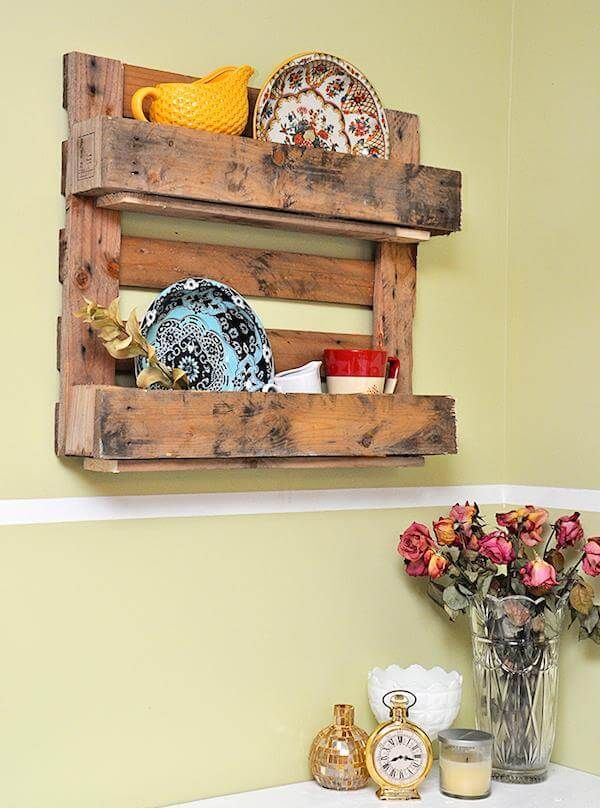 Supplies:
Pencil
Hand Saw
Nails and Screws
Screw Gun
Paint (optional)
Satin Lacquer Spray (optional)
Hand Drill
Hardware Hanging System (like angle iron, brackets or hooks)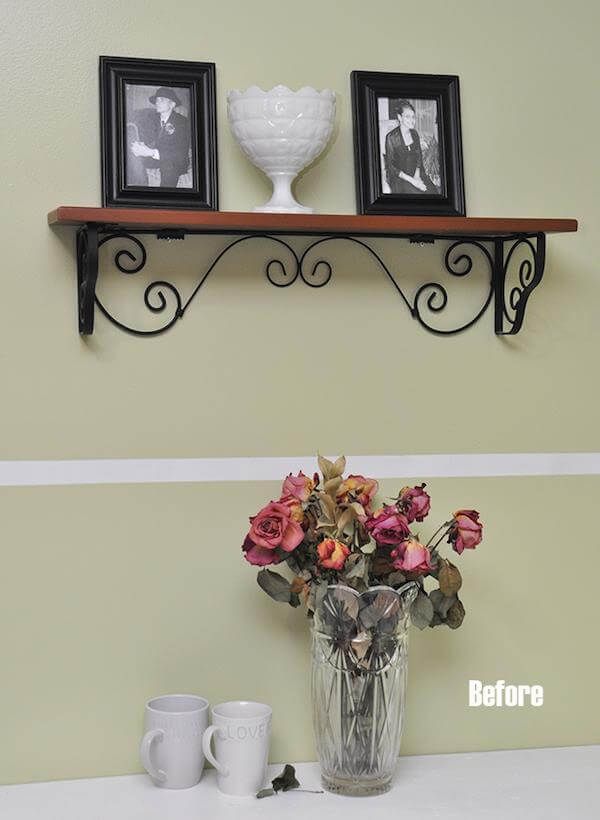 This is just the before preview of the wall having a picture shelf as a wall art, we just want to change this to some new and appreciated looks so we made this DIY pallet plan to fix this up and the results were amazing and made us much happy because we had found what we wanted.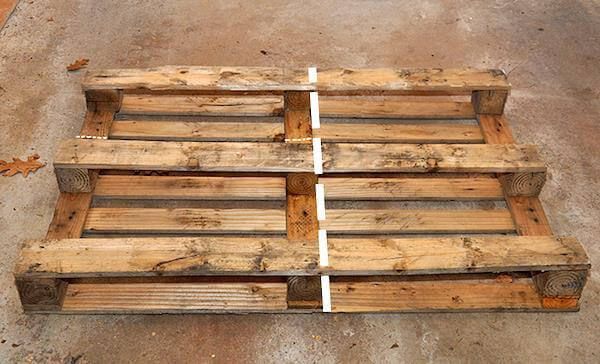 Here comes our rustic pallet skids which we have tuned into a lovely DIY pallet shelf. The appointed location is actually the cut mark and you cut it from there. Take your hand saw and cut the middle down into halves. Any of halves can be shaped up into that targeted shelf form.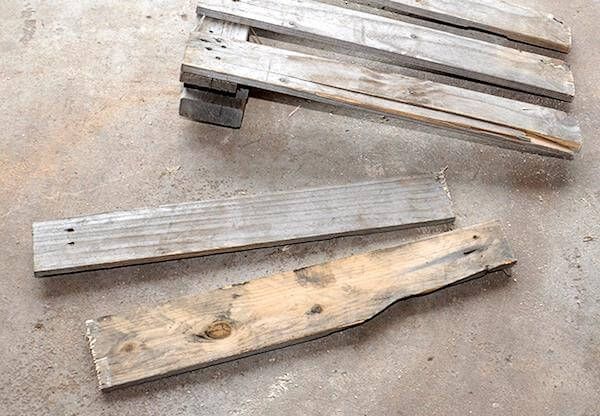 Now take another pallet board and get it stripped for a little bit supply of plank two will be need in this project. We removed the loosely bound nails with hammer and strip the pallet slats up to get some desired lengths out of them.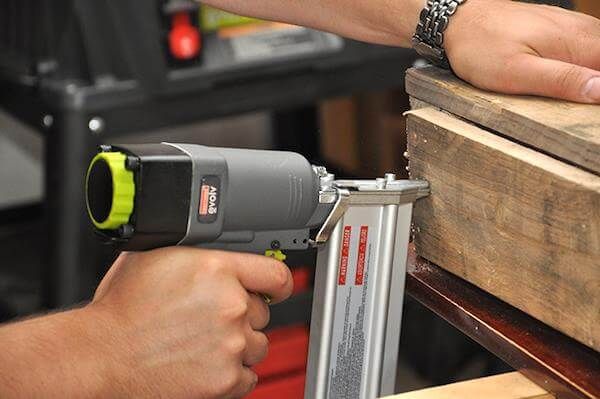 We sanded down the stripped up length of pallet wood and fix it up to close the bottom of the the decorative shelves to hold some really cool arts, artistic pots. murals and picture and some informative toys like world's map. We have used the nail gun to get it assembled on all the way across the boundary.
You can also layer some glue before adding the nails and screws to get it more tightly bound to the bottom of decorative shelves. You can customize the number of shelves and according to desire and targeted area in order to expand the shelving space for secured type of storage in them.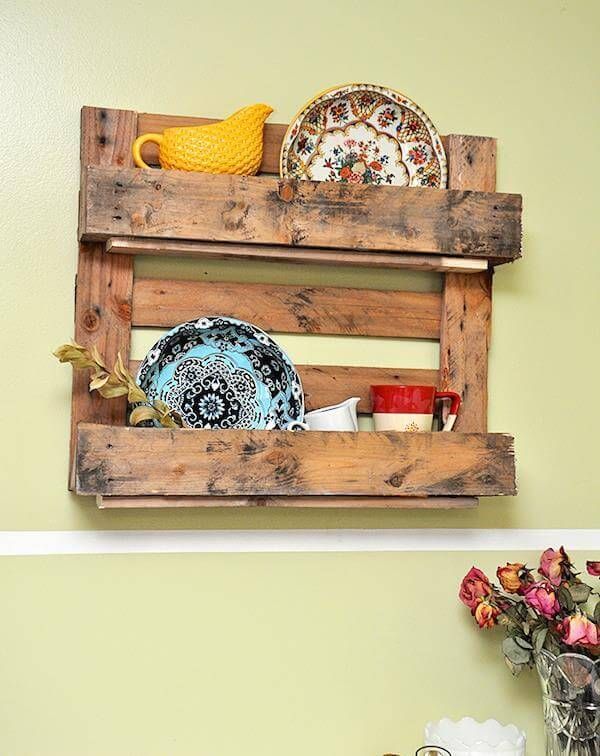 We left the wood in natural rustic shine and did not go for any paint shade, we just love the weathered and rustic nature of wooden appearance and also the rustic spots and imperfections on the wood which tell the history of wood. You can give it a coat of polyurethane any other varnish or sealant to get it more strengthened and durable for a long long time.