Dogs are always pretty as pets and are friendlier a lot to human nature! Pallet wood also gives you some great ways to do something specials for your lovely pet friends! One can build the amazing doghouses with pallets, dog beds for their resting hours and also brilliant dog bowls stands for safe feeding! Build this DY pallet dog bowl stand with pallet and raise the dog bowls to a convenient height level for easy of feeding!
Just like a building a table, this stand has been made with some deep holes at the top to make the dog bowls perfectly sit in! Increase the number of bowls to feed as much dog breeds as you want at the same time! This one has been created with two bowls and has been personalized with dog paw symbols and tags!
By going with the burning wood process, the name letters have been inscribed for more brilliant and eye-catching decorative statements! Finish this stand with stain, paint and wood oil or wax and also sealed with a friendly wood sealant to ensure its stability for a long long time!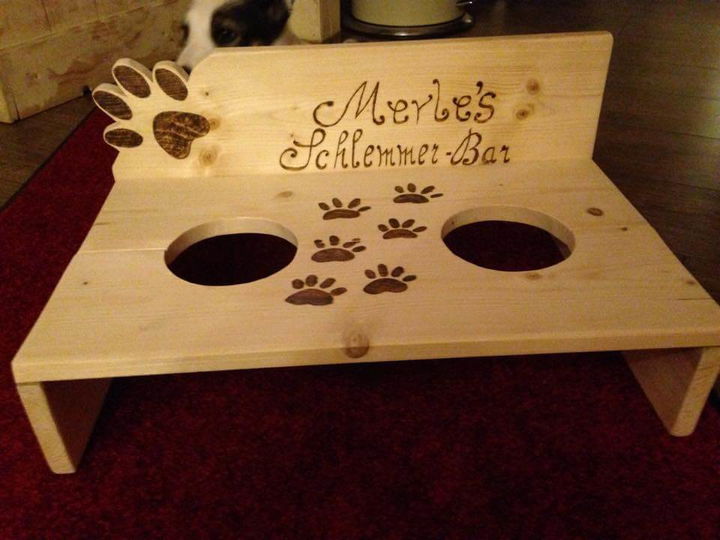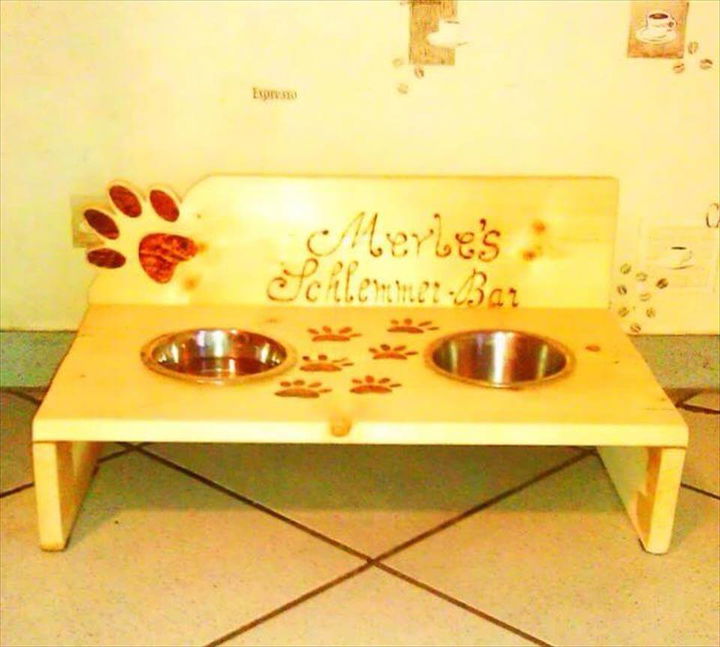 Submitted By: Danny's Palettenmöbel