Are you looking for ways to improve your outdoor living space and add value to your home? Summer is the perfect time to spruce up your outdoor space and add value to your home. Whether you're looking for a bit of extra curb appeal or want to make your backyard more inviting, there are plenty of outdoor upgrades that pay off when it comes time to sell.
From landscaping improvements and patio expansions to new siding and stonework, you can find something to fit any budget and add a touch of personality to your outdoor area. Here are eight outdoor upgrades that pay off.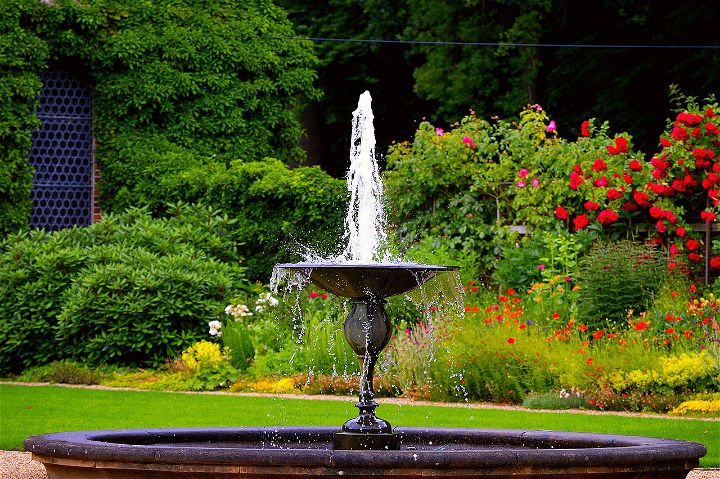 Water Features
Water features such as fountains and waterfalls are an excellent way to add a touch of elegance to your outdoor space. They can also be a focal point for entertaining guests or enjoying the outdoors. A well-designed water feature can increase the value of your home and make it more inviting to potential buyers.
When choosing water features for your outdoor space, make sure to select durable and low-maintenance materials. For instance, stone fountains will stand up to the test of time because they're less susceptible to damage from the elements. It's also important to consider the size of your outdoor area before selecting a water feature that is too large or overwhelming. Too big or too small can negatively impact the look of your outdoor area.
Patio Expansions
A patio isn't just a great spot to entertain or relax; it's also an excellent way to add value to your home. Patios are often one of the first things potential buyers will notice, so having a well-designed and inviting space is essential. You can add a few touches of personality to your patio or expand the size for larger gatherings.
Some of the tips to consider when expanding your patio include choosing a durable surface material, making sure there's enough space for furniture, and adding an outdoor kitchen or bar area. If you want to add some extra pizzazz to your patio space, consider installing a fire pit or outdoor fireplace for entertaining guests.
Outdoor Lighting
Outdoor lighting can be an effective way to increase the safety and security of your home while also creating a beautiful ambiance. Installing lights in pathways or around your home's perimeter can make it easier to navigate the area at night and also adds an aesthetically pleasing touch. You can choose from various styles, such as LED lighting or traditional lamps.
Adding outdoor lighting is practical and can add value to your home when it comes time to sell. It can also help create a more inviting outdoor space and make it easier to entertain guests at night. For instance, you can add string lights or wall sconces to your patio or hang lanterns from trees for a soft, ambient glow.
Landscaping Improvements
Making landscaping improvements is one of the easiest and most cost-effective outdoor project ideas for increasing the value of your home. Planting flowers, trees, and shrubs can create a more appealing outdoor area to attract potential buyers. Adding walkways or pathways with decorative stones can also help to add curb appeal to your outdoor space.
Adding landscaping can also help reduce energy costs, as trees and shrubs can act as natural windbreakers and provide shade in hot weather. Landscaping improvements are also relatively easy to maintain, so it's an excellent option if you have limited time or resources. Ensure to select durable, low-maintenance plants to get the most out of your investment.
Swimming Pool
Adding a swimming pool to your outdoor space can be a great way to increase the value of your home, although it's one of the more expensive upgrades. It's important to consider the climate and conditions in your area before investing in a pool, as it will require regular maintenance and cleaning. Make sure you select a durable material that can withstand the elements, such as concrete.
In addition to providing a great spot for entertaining and relaxing, adding a swimming pool can also benefit property value. Potential buyers will see it as attractive and may be willing to pay more when purchasing your home. If possible, consider adding a pool house or changing area to maximize the value of your investment.
Decks and Pergolas
Decks and pergolas can be great additions to any outdoor space, as they provide shade and protection from the elements while also creating an attractive aesthetic. You can choose from various materials such as wood, composite, aluminum, or stone to create the perfect look for your home's exterior.
Decks and pergolas are also relatively easy to install, making them a great way to increase the value of your home without too much hassle. They can be used in various ways, such as creating an outdoor dining area or a relaxing spot where you can enjoy nature. Adding a deck or pergola is also a great way to increase the amount of usable space in your outdoor area.
Outdoor Kitchen
An outdoor kitchen is an excellent way to make your patio more inviting and appealing. Adding an outdoor kitchen can be relatively expensive, but it's worth the investment if you plan on using it regularly for entertaining. It can also add great value to your home if you ever decide to sell.
Outdoor kitchens typically include features such as built-in grills, refrigerators, and storage space. For even more appeal, consider adding elements like a pizza oven or outdoor bar. Adding an outdoor kitchen is one of the best ways to make your outdoor space more functional and inviting.
Fire Pit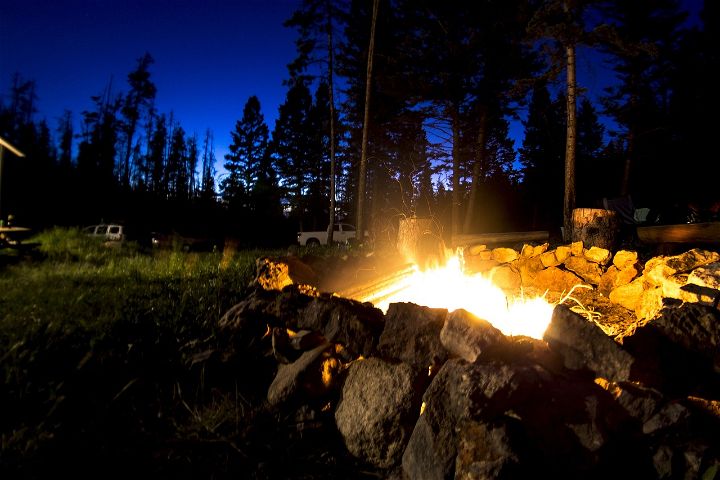 A fire pit is a great way to add warmth and ambiance to any outdoor space. It can also be used for cooking, making it the perfect choice if you want an upgrade that adds value and utility. You can choose from various materials, such as stone or brick, to create a unique look that will complement your home's exterior.
Fire pits are relatively easy to install and can be used year-round, making them an excellent investment for any outdoor space. They also provide great opportunities for entertaining, as you can gather around them with family and friends in the evening or on chilly nights. Be sure to put safety first and choose a fire pit made of durable materials.
Upgrading your outdoor space can be a great way to add value and enjoyment to your home. From water features, and landscaping to swimming pools, fire pits, and outdoor kitchens, there are countless ways to make your outdoor area more inviting and functional. Investing in these upgrades can help boost the value of your property and provide you with a beautiful place to relax and entertain. With the right upgrades, you'll be able to create an outdoor oasis that will last for years to come.