Furniture is as important for you as the building of home! To run a hope in proper ways we just need the functional and featuring furniture designs relevant to area and different purpose of use. While discussing about the functions of domestic furniture elements, coffee table really comes first due to its higher serviceability in home. If you are not owing yet this vital component of home furniture due to being short in budget then check this free plan to build safely your own elegant coffee table at home.
This DIY pallet coffee table with glass top is just an awesome one and has been raised in modern style, finished with glass top for more vibrant and delicate look. We have provided here all the construction details so that one can easily built a copy of this pallet coffee table at home without getting confused! This coffee table is just best for patio, pool deck, lounge, den or living room sitting plans and will gracefully entertain your seated persons. Enjoy the given below DIY pallet tutorial to get a wooden table with unbeatable sturdiness!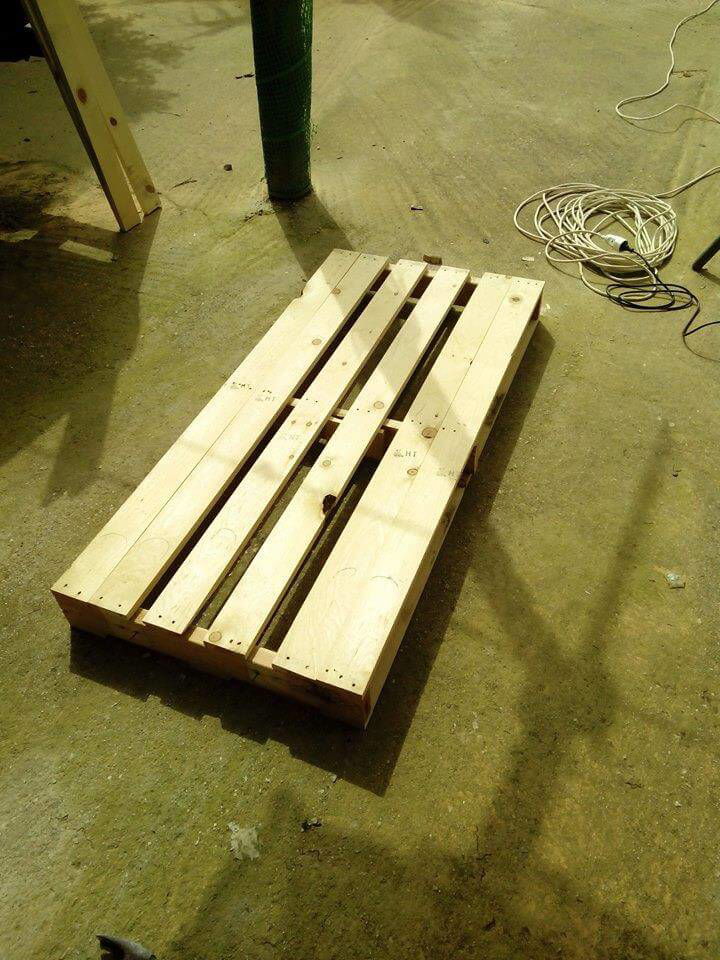 First of all you need to collect the pallets. For this purpose the junky yards, scrap and deleted material piles and shipping areas would be best to search for pallets.
Select a heat treated and awesome looking pallet and trim it down to a table top size using the saw and other sharp wood cutting tools!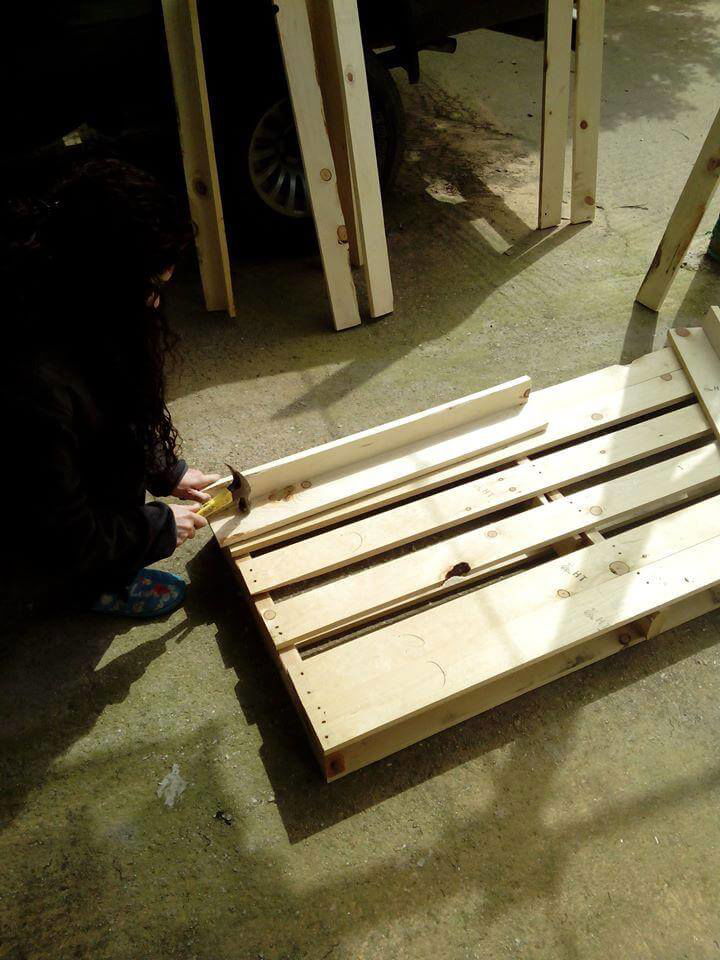 To make the angular legs of the table, deconstruct some pallet boards to select the individual pallet lengths to plan the legs out of them!
After you got the perfect sizes, Join them in angular "L" shape to get the sturdy legs. Use the nails to hold the legs in place!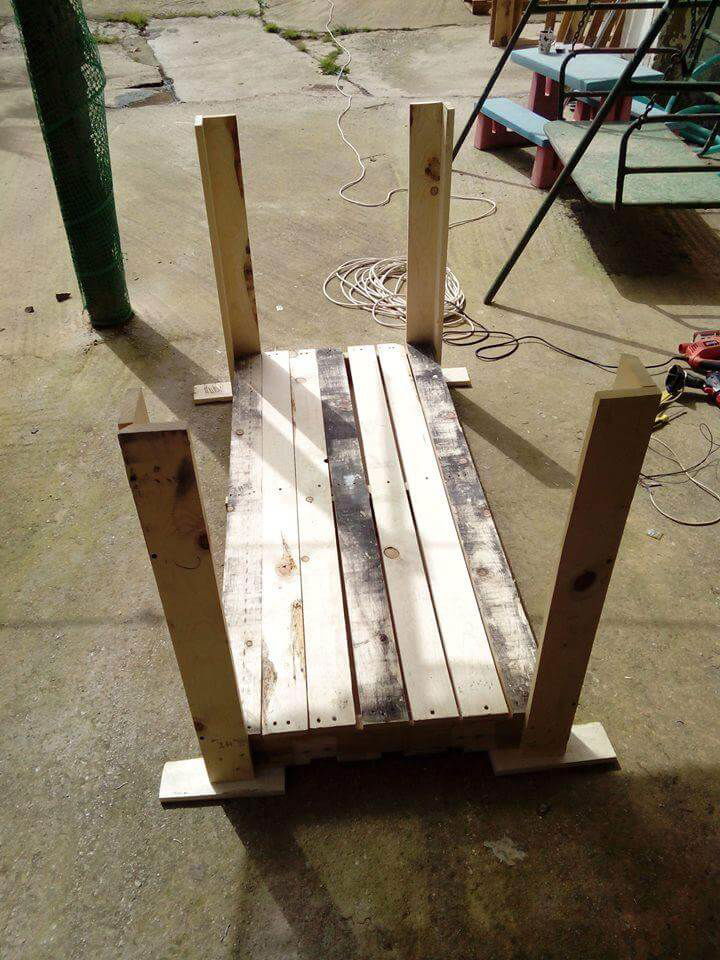 Install the legs by pushing the table top corners in, then secure them using the screws or bolts. Layer the glue inside for more lasting grip!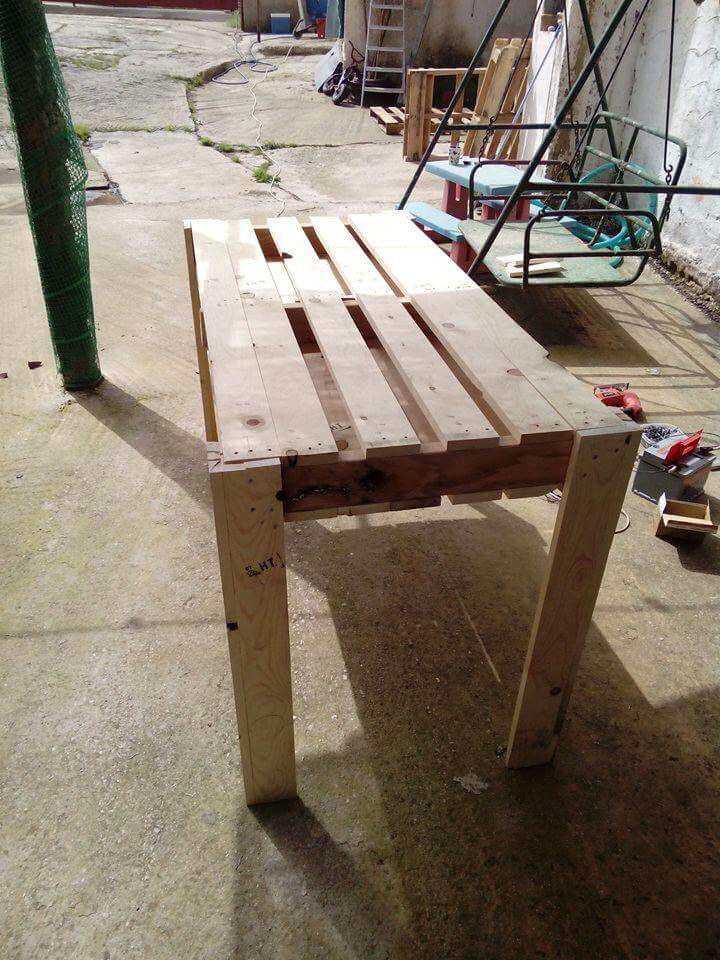 Now you have got your rustic DIY coffee table made of pallets, make the optional changes you want like the addition of casters, painting of it or finish it with glass top!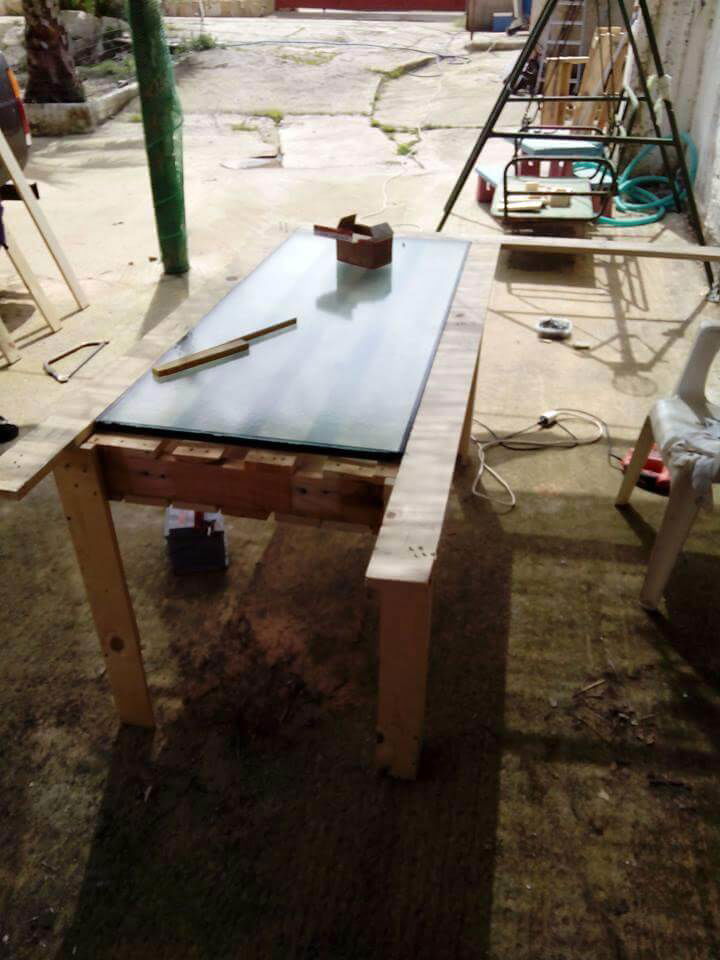 Use the 5mm glass slab according to dimensions of the table top and enclose it in wooden boundary using some more pallet boards like in the pictures!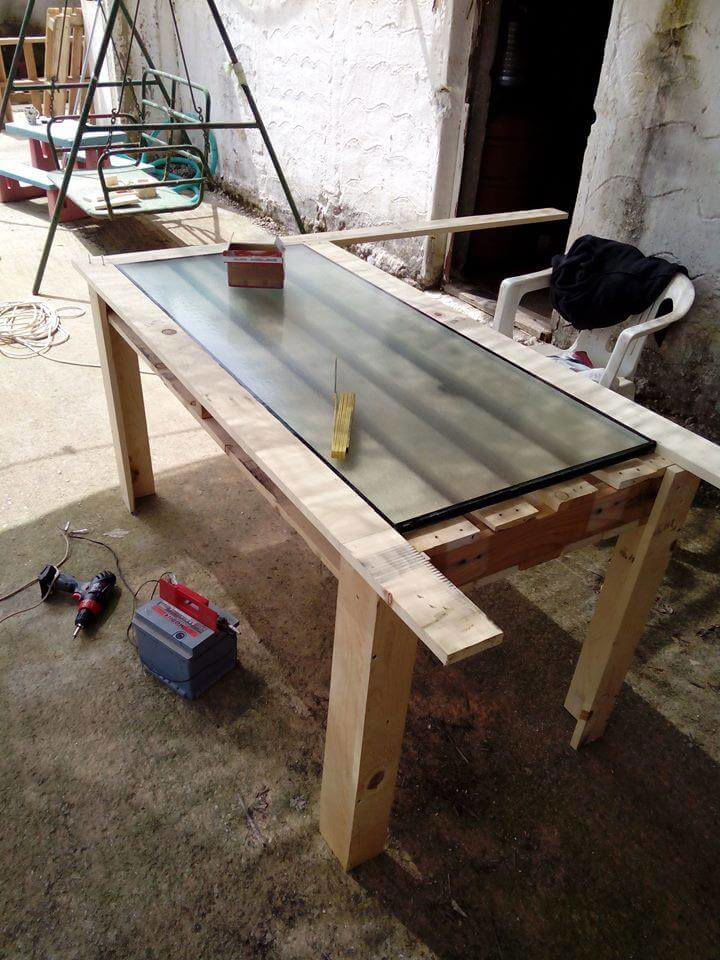 Just put one install one side of boundary and nail it to fix it in place, repeat the same process until you secure the glass top completely in wooden boundary. Trim the excess of edges using the circular or hand saw!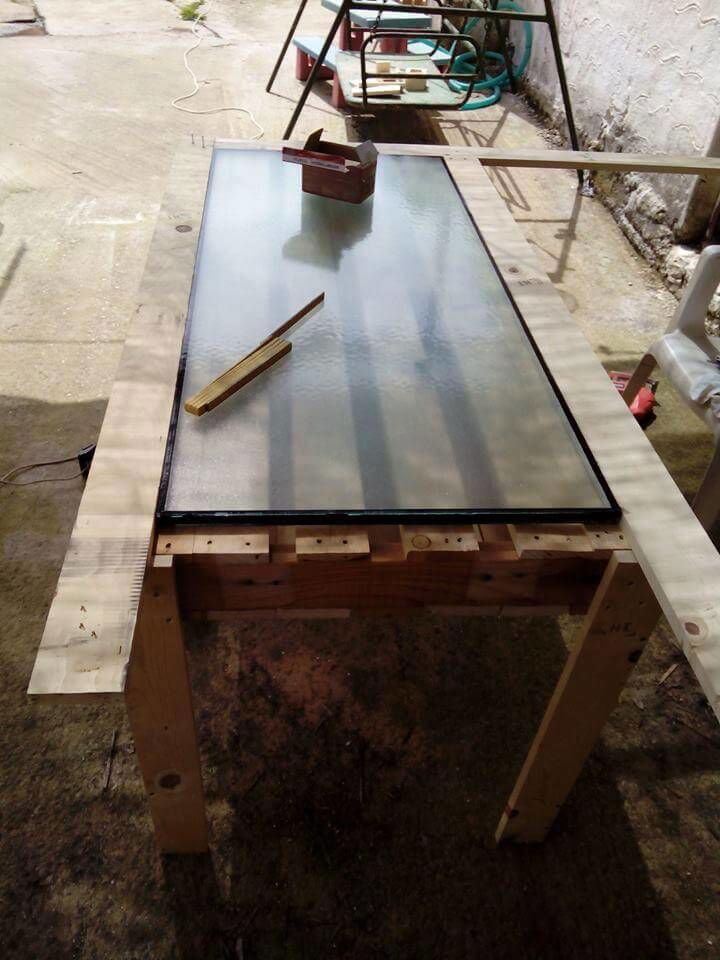 Keep sanding the wood for soft and smooth edges and also to remove the popped up splinters to avoid the injuries! After giving a wooden holding to glass slab you are just done to have a gorgeous table to have great fun at coffee time.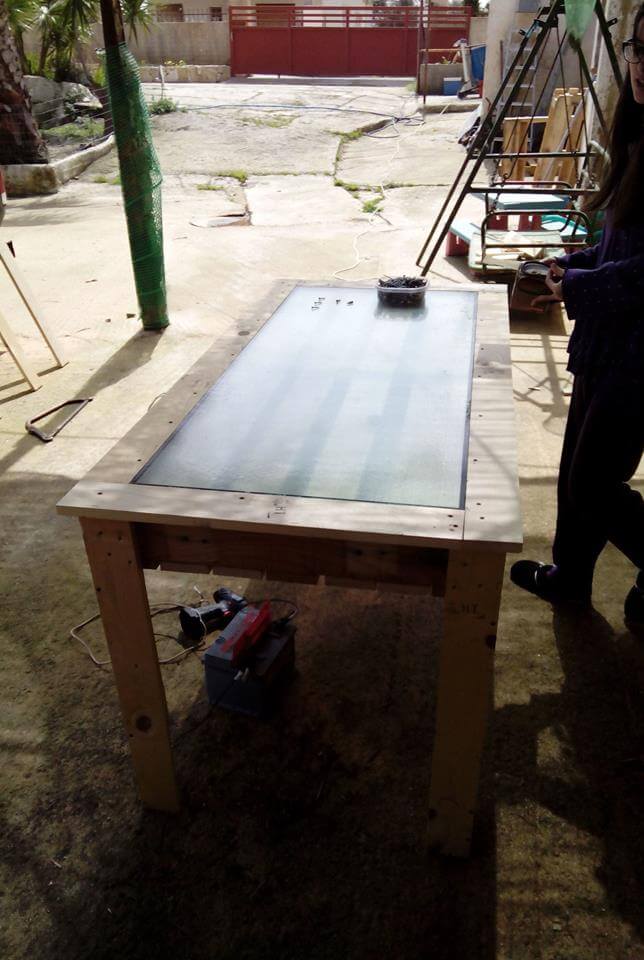 Submitted by: Pavlos Mel
This is what you will get after messing a little bit with pallets, the sturdy, functional and unique wooden table. Put it inside of your living room or let it serve you at patio or in your garden, it will perform great in either way!
You will only pay for the glass top in this entire pallet furniture project which would be the total cost of this coffee table! just amazing way to access the furniture on a budget! Get inspired and be a little bit crafty with pallets at this weekend!