People like to live in versatile ways like in vintage, country cottage and farmhouse style of living. All these living styled contain the traditional and distressed concerns and wall decors that really link us to the past. If you are living in any of above style then this DIY pallet wall art will be much appreciated and likeable to you. By using some weathered and rustic pallets, a wreath and two corbels we planned this DIY pallet and corbel wall decor which can a vibrant behavior to a shabby chic wall.
This style is not limited or specific in use you can also do it with your modern walls to get great compliments. We have done this project to accentuate our master bedroom wall rustically. We reclaimed the old corbels which were just about to decay and we recycled them in this DIY pallet wall art project in order to give them a new serviceable life. There are tons of home decors plans that can be made out of useless and scrap material of home you just only need to have some brilliant and creative eyes.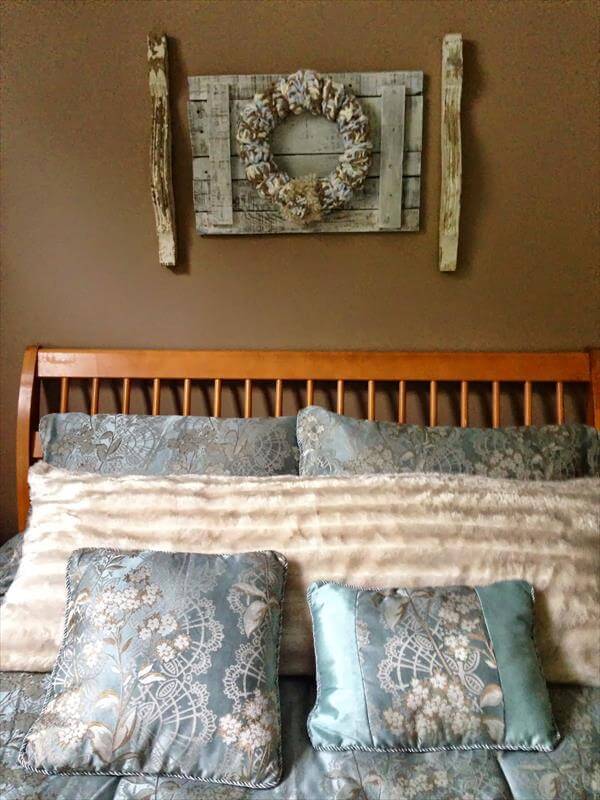 By getting the pallets separated we designed a rectangular board out of them and then give it a white wash coat for a distressed and vintage appearance.
You can add other discarded and deleted stuff in this wall decor project like some marquee letters, faux flowers and toys to jewel it more to be a centerpiece in your bedroom.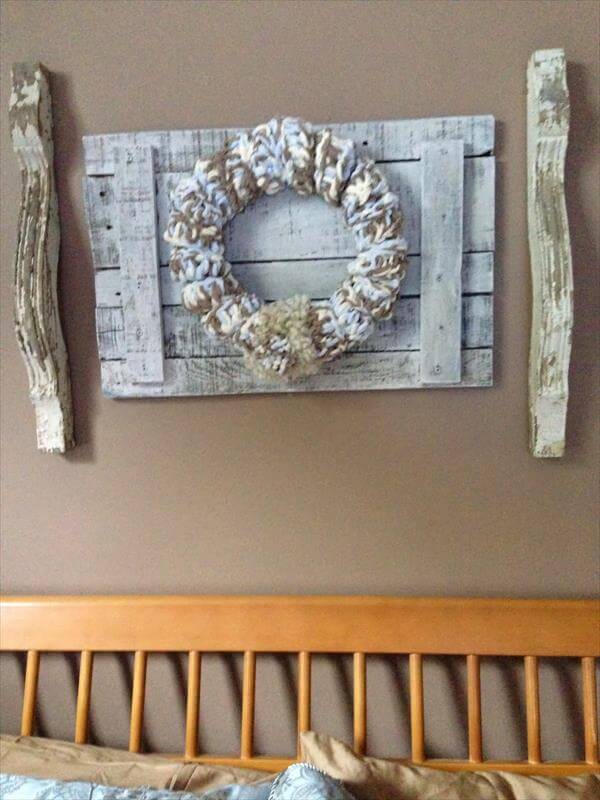 We have used a soft wreath pattern on the wooden pallet board which can be removed at any time if you want to another decorative theme. You can also write some custom sayings and words on the pallet board if you missing a wreath.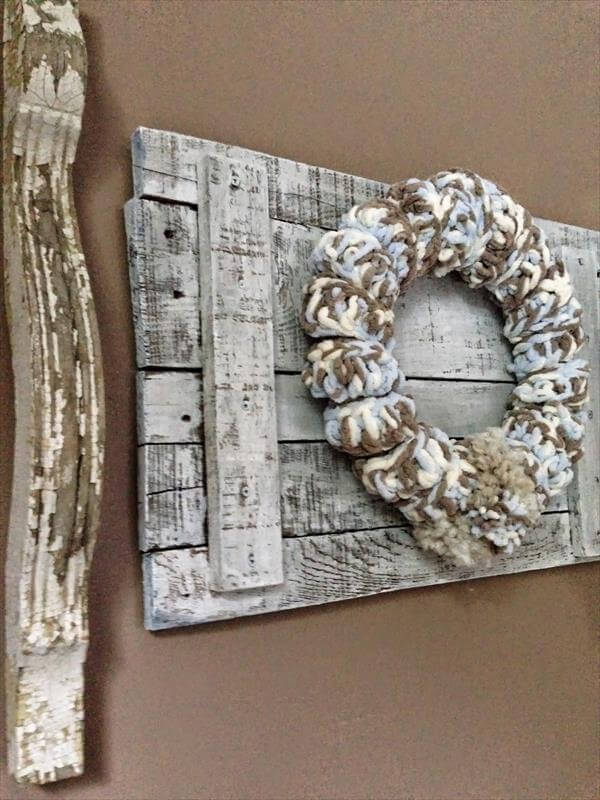 These corbels have also been reused to cope up with this wall accent project as they can do nothing if used individually. You can do this to any home wall to give a vintage character which held much precious to all.
If you living in a beach styled interior then this wall decor tip will also work great to compliment you home theme and its decorative trends.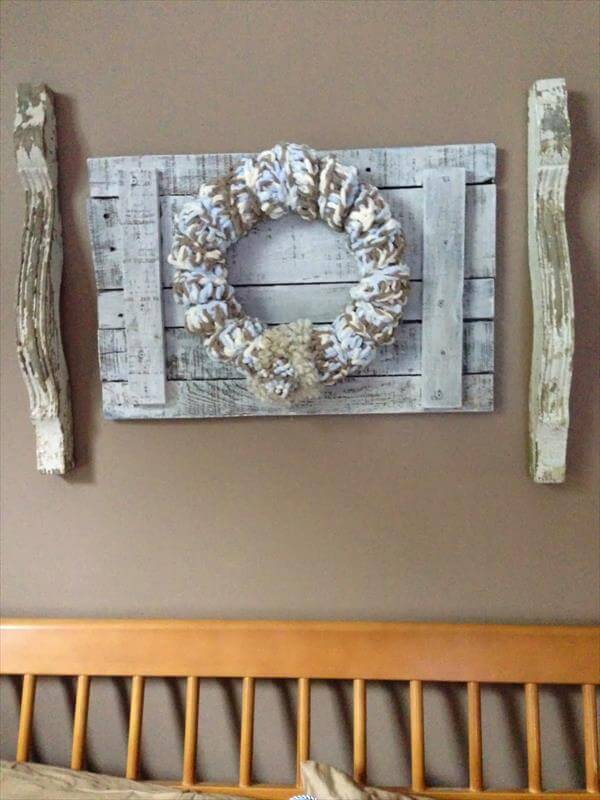 This DIY pallet art is just simple, quick, cheap and much valuable as you can bring any blank home wall area into prominence by mounting this visually pleasing and eye-catching wall art on it.
We have done this on our master bedroom background wall which mostly needs a theme. This DIY pallet idea is just another swank way to get avail the pallets for bigger statements of home decors.