Pallet wood can filled up any layout like wall or floor due to be in stripped form. You just need to remove the nails to separate up the planks from junctions. We have also selected a bedroom wall to be renovated with pallet and did this DIY pallet bedroom wall makeover at summer afternoon when there was a holiday. People and family members can assist you in this task which would be much fun and a great help for sure.
DIY pallet wall textures have also been used to make the whole room isolated and resist the excess and unbearable conditions of heat and cold. You can manage the whole makeover on a very light and wallet friendly budget and is much handy and quick in construction. Multiple shades of pallet planks give a charming and appreciable filling to the wall which accent the wall remarkably. So start it up with some sharp and precise wooden tool to allow precision in your work and enjoy this great pallet wall art on a very low-budget which is just equal to nothing.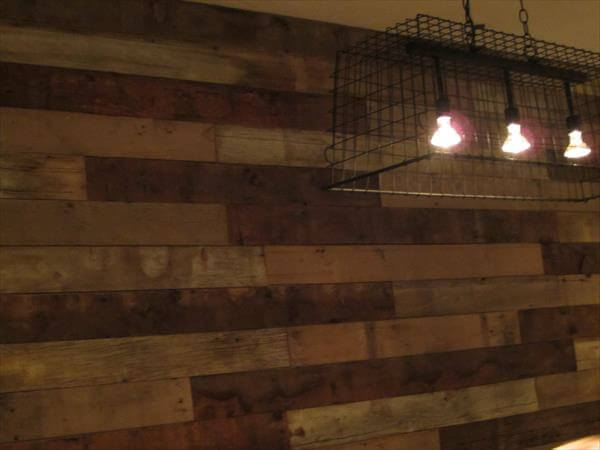 Add some lights and enjoy a rustic warmth on this wooden wall texture which will be pleasing to every visitor and looking eye.  You can much more to this wide wooden space for further improvements and garnishing like sparrow patterns, some chic art designs and eyeful paint combinations.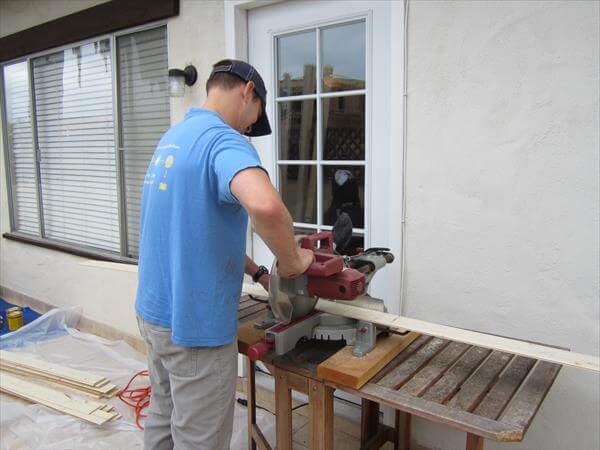 get the pallet stripped up and make them perfectly gritted which would be much help for tight gripping of varnish or stain to the planks. We have used the circular saw tool for cutting of wood according to dimensions.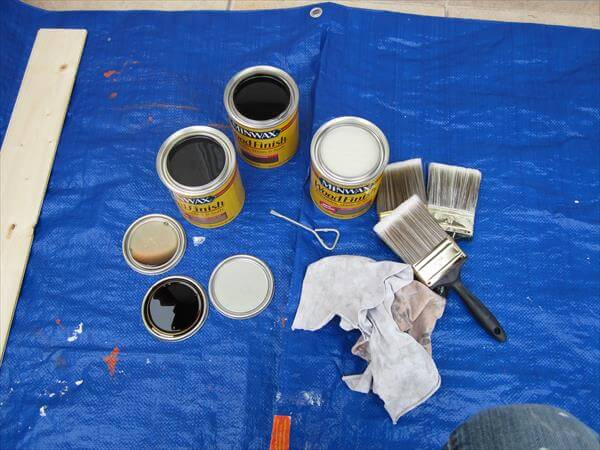 Get your paint brushed in palm and start changing the color of wooden slats with desired shade of stain, you can use multiple shades of stain for impressive and classy looks of our wooden wall texture which is going to add a charming rustic character to our room ambiance.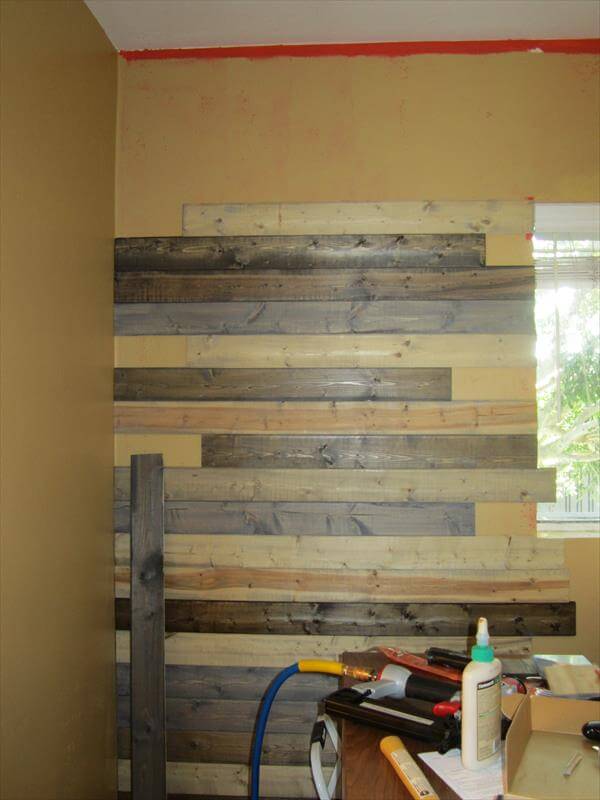 Now take a visit of your targeted place and have a plan for it and start it filling with  wooden slats just like a yummy puzzle game it will lessen the stress and you will enjoy the construction in happy and tasteful mood.
Keep adding screws after every addition of a single plan to held it tight for a long time. You can make use of screw gun for this purpose and it will be easy to screw with that gun tool. You can also layer the glue wherever you will find it needed.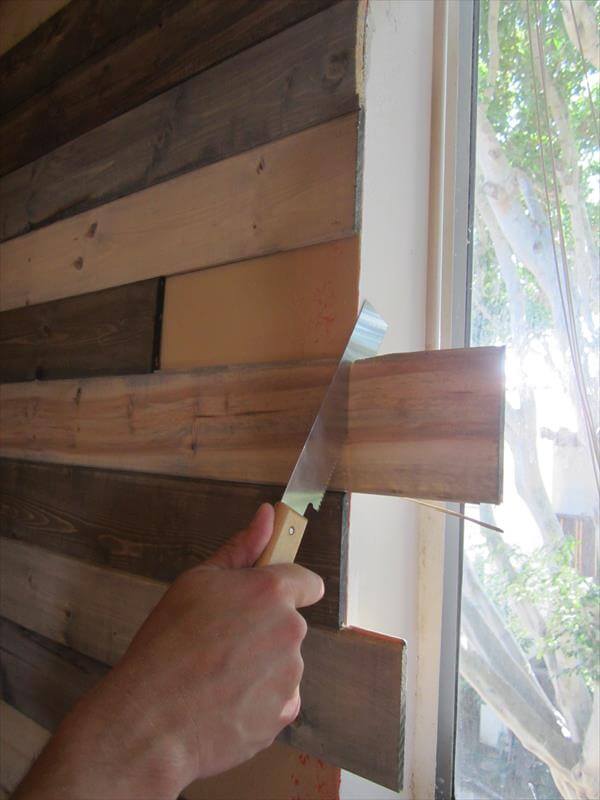 Cut down the excess of edges of the increased pallet lengths with some sharp wood cutter knife or saw and give a perfectly complete and well defined look to your pallet wall. It would be much more fetching and arresting if you some multiple shades of planks.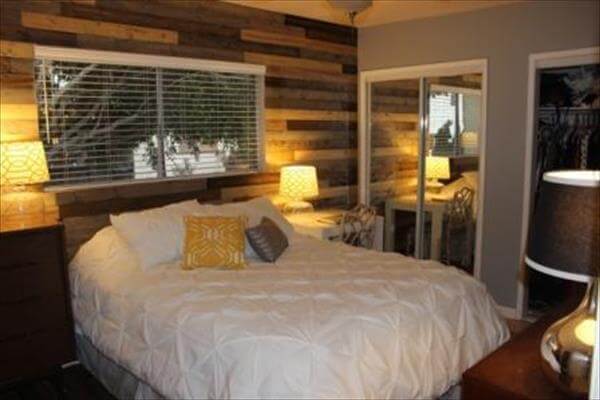 Here is the preview of our bedroom which has given a tempting wooden background which catch much of our fantasy. When we finished it off we were just amazed to see the outcomes and results that totally changed the room environment into friendly and cozy nature.