There are amazing pallet furniture recommendations if you want to sit in a style at outdoor! Different pallet outdoor furniture sets are available, prefer the amazing pallet-made dining sets if you all desiring to dine at outdoor with your whole family, go with amazing pallet sitting sofa sets if you want to make gossips with guests, family members and friends! Here we are with this DIY pallet table and stools set that can be used for all purposes discussed above, it would be mind blowing to organize the night dinners, the afternoon beverage parties and the morning breakfasts and can also be got for outdoor conferences!
Here composition of both stools and table has been done with single pallet lengths which have been resized, sanded and gritted before use! Both table and stools comes with tapered legs that bring a unique style and look to them! Prefer a popular stain and a wood sealant to finish the entire set for lasting weather protection!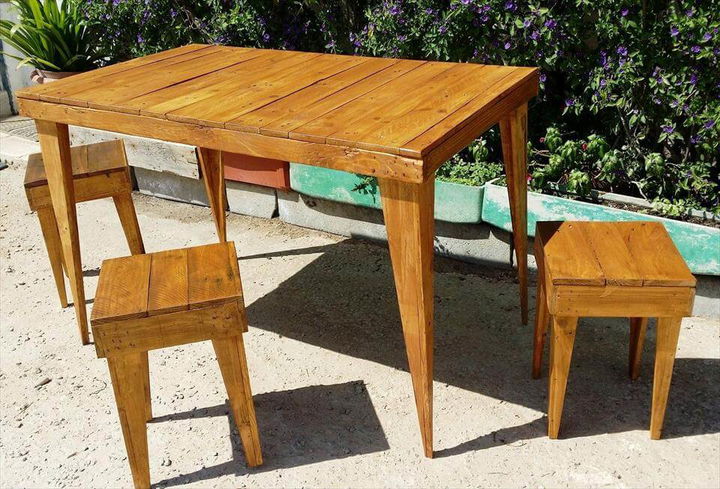 Beautifully made custom pallet bar set, will be all special to chill out with a bunch of friends at outdoor! Can also be used for snack parties and summer after night dinners!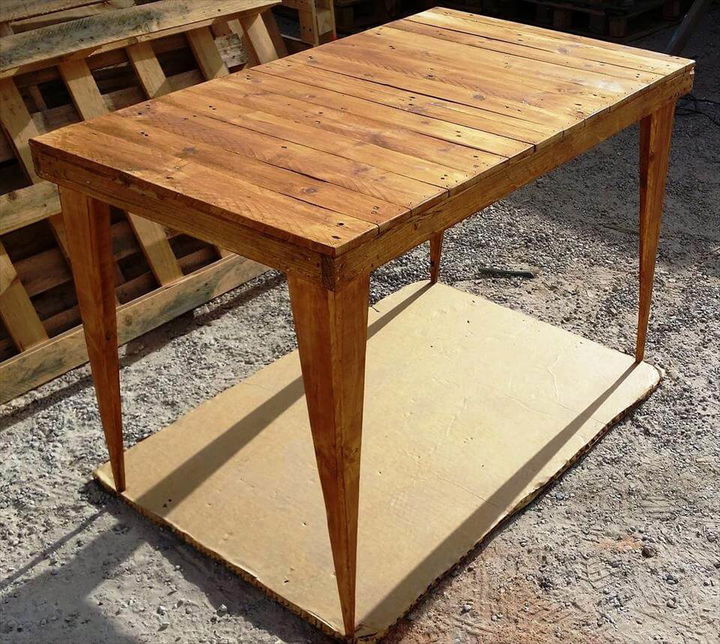 Here wooden table comes with tapered legs that cause uniqueness to it! You can prefer a wooden oil finish to let the table stay longer at outdoor without any damage!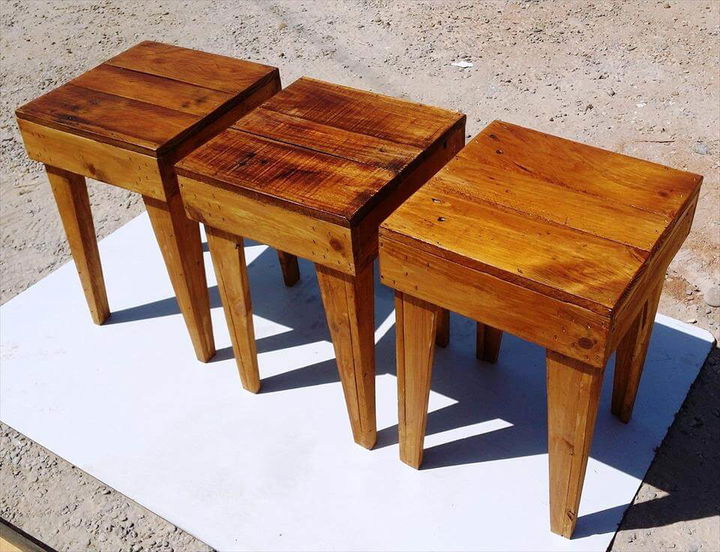 3 Matching stools have also been made out of pallets that comes with the same tapered legs, these have also been finished nicely with wooden oil to avoid early weathering!
Made by: As tuas Paletes – Móveis Decoração Artesanato Restauros on Facebook