No matter whether you are living in a big home having a charming outdoor and garden or a narrow living space like compartments and single flats, both can be upgraded with pallet wood. You can also provide some subtle looks to interior home wall by make some artistic pieces of DIY pallet wood wall arts and decors as well. This time we are going to share this DIY pallet mirror and shelf idea to look for more grace to your bathroom or living room wall. Pallet mirror looks amazing with rustic wooden boundary and trimming and live as a mesmerizing centerpiece on wall areas having vintage theme.
It also features a DIY pallet shelf having little but yet serviceable depth to hold firmly your tools and items of daily use. This will also made an amazing piece of wall art too with its subtle rustic grace. Do try this budget friendly DIY pallet project to given amusing looks to your interior walls along with functionality.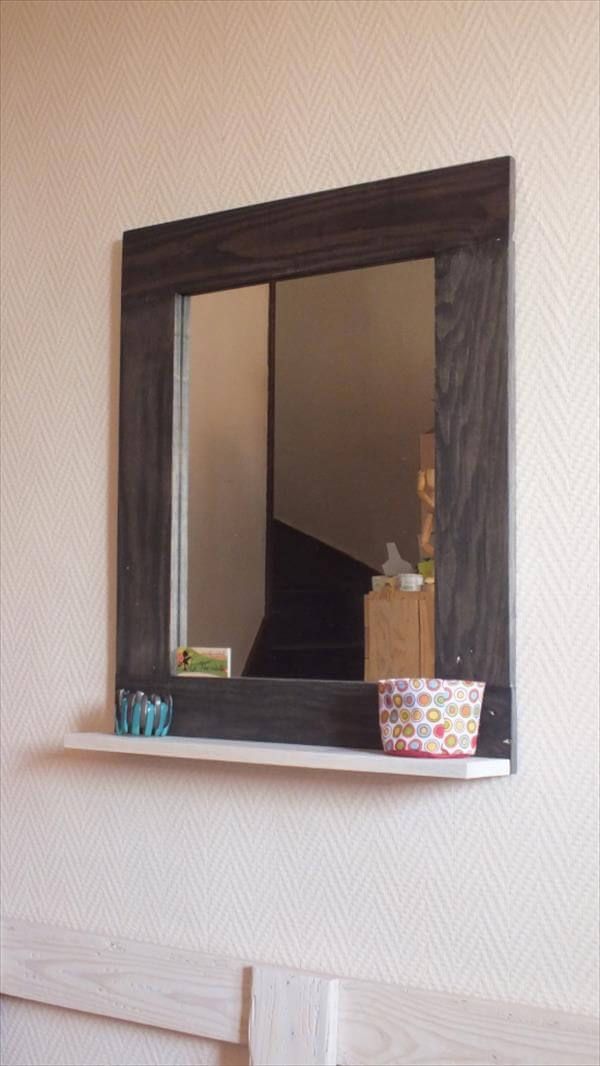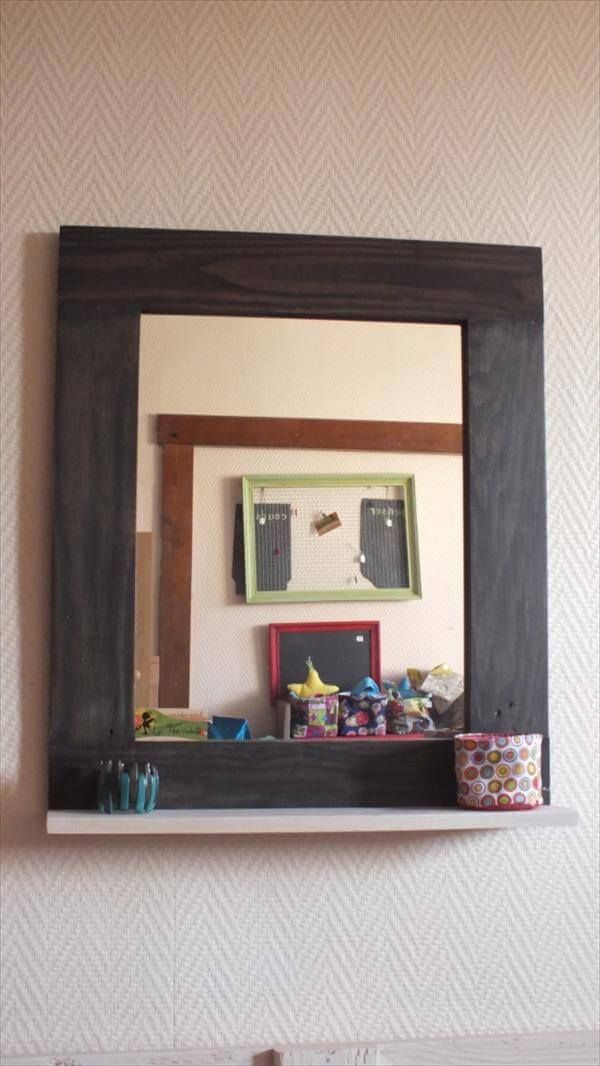 This mirror design has been finished with flax seed oil and a little use of natural pigments. Enjoy this great accent piece for your home walls. This mirror is 56×66 cm in dimensions and shelf has a depth of 10 cm.