Closets are of so much functional value for a bedroom space and come secondary after the beds to make a bedroom look accomplished. And in the market there is a huge variety of the ready made closets in a variety of designs and shapes but making one would be really beneficial for you. Using pallets and making this DIY pallet closet would not only save your money but also let you create a closet of the desired dimensions and sizes so that it perfectly fits in your compact or broad bedroom area. This pallet closet is really trendy and modern in style and one thing that makes it look so is the use of metal for the outer boundary.
The design is sleek with three tiers of shelves, two cabinets at the base and a and sliding panel. So store you clothes on the shelves and the shoes in the cabinets and find everything right on time every morning when getting ready for office or college. The metal part is stained in black but the wooden part is only sanded to look really chic in style.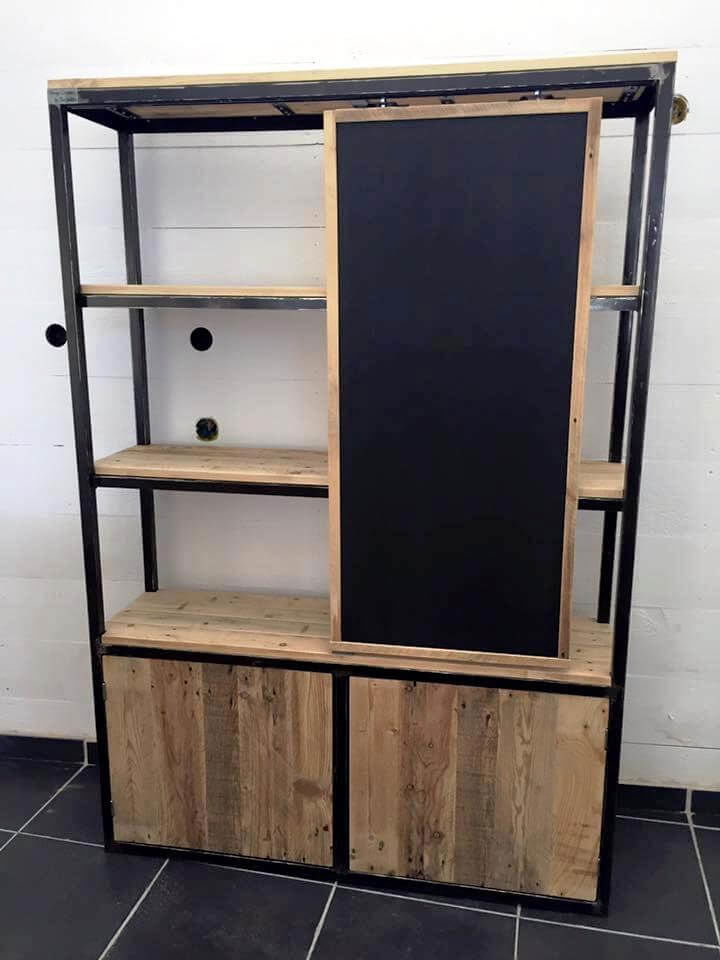 A closet is the must have possession for our bedrooms as they hold up a load of your clothes, shoes and other such accessories and now one stylish and functional one like the above can be build from the pallets of your own.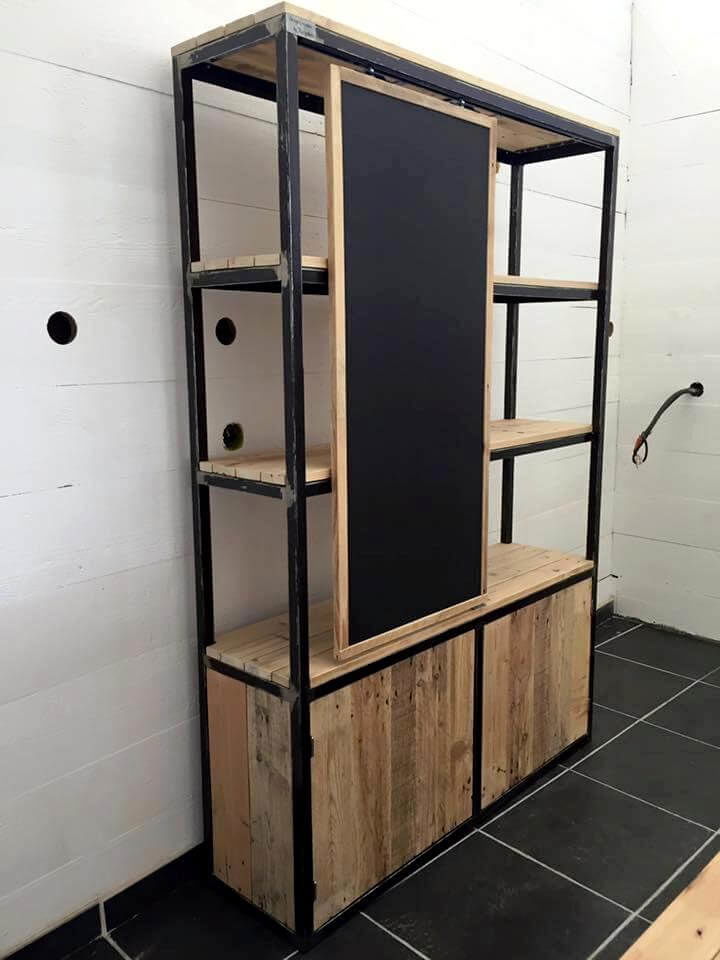 The metal has also been used to shape up this closet forming the basic supportive infrastructure of the closet and have been rust treated before using it so that the closet lasts long to hold your stuff.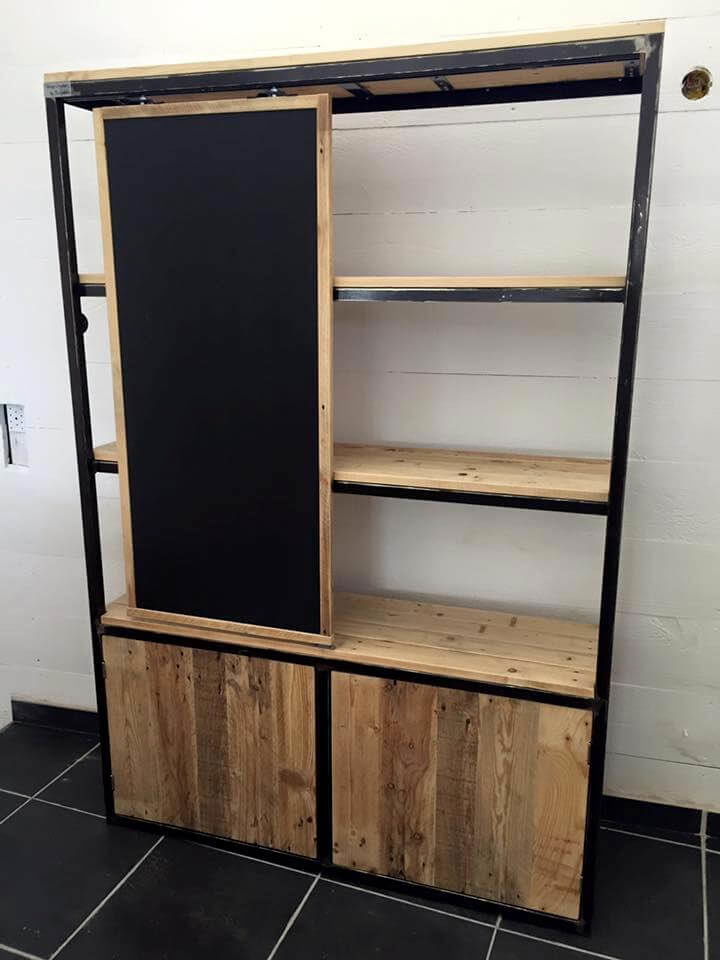 The pallets have been used in board and slat forms to form the base cabinets, shelves and the sliding panel painted in black to nicely contrast the wooden part and making the closet look really industrial in looks.
Made by Kaz'palette Design Creation