Is the wooden creativity making you obsessed? Do you really want a unique pallet project for you holiday? Are you really sorting out a housewarming gift on a budget? If you also want to master your hands in creating your own furniture using raw wood and material of home then this DIY pallet furniture is a perfect solution for all your above thoughts and needs. We have redone some industrial raw steel and some of weathered pallets to achieve this beauteous goal of DIY pallet slanting stool to have some extra and relaxing sitting space for home.
We were just trying to make it unique than the ordinary and common mass produced so we went for this creative bent of berth. The idea is just rare and never tried yet and makes really beautiful statements of sturdy furniture. You can also add this feasible, affordable and trendy DIY pallet sitting stool in your to-do list of pallet wood crafts to achieve it at this weekend.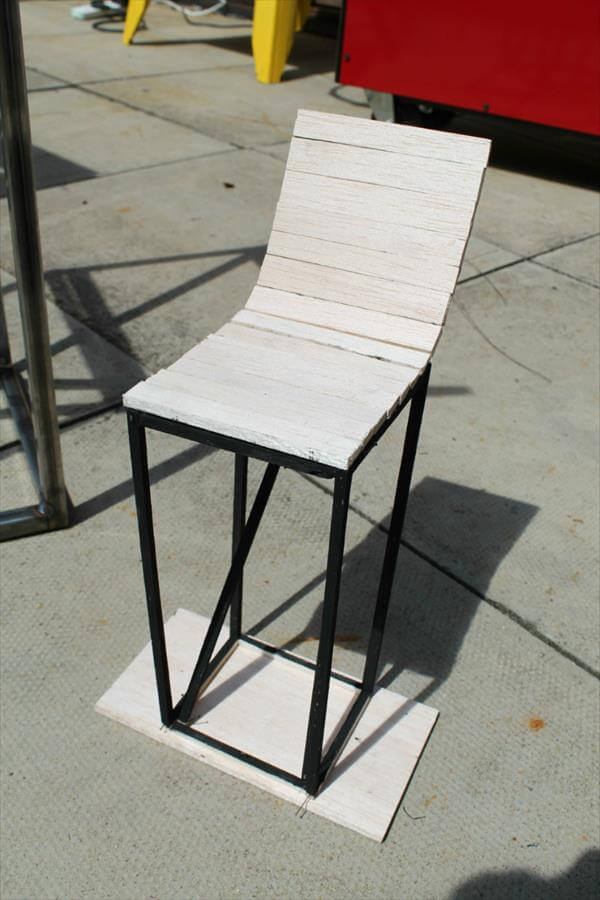 You can set this table any where for sitting like in the kitchen, garden or any rooming which is lacking of some sitting space. This stool is much sturdy and can live for many future years so you should do try this wooden metal formula for a sturdy type of furniture.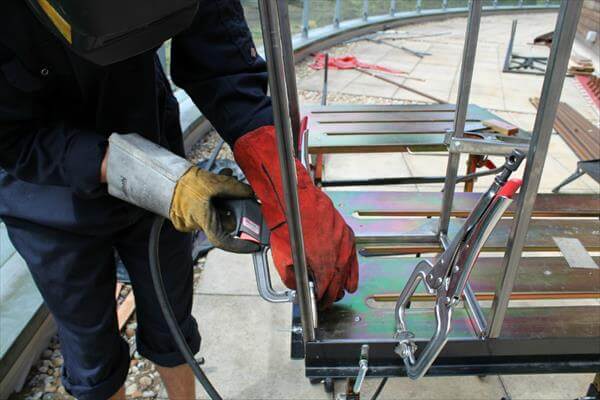 We reused some industrial raw steel from a collapsed and broken up piece of furniture then make the according pieces welded to get a sturdy stool frame out of the scrap.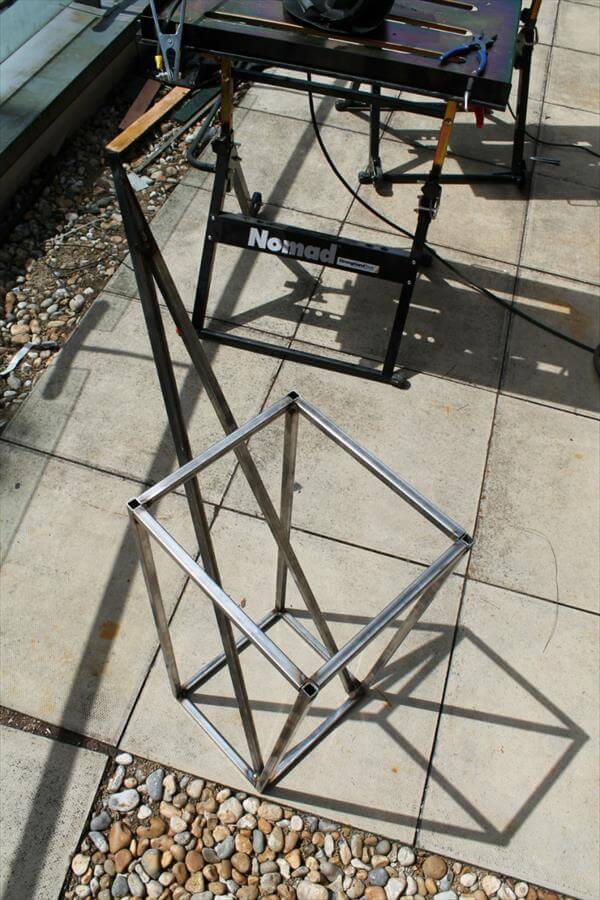 The main piece of this whole frame work was that we were thinking that how to sit the wood on the metal frame in sloping way that really took a lot of time to think but finally we got the way for it by using two more lengths of steel flipped "V" shape.
Do wear the welding glasses and gloves while welding the steel frame in order to provide some extra care to you body and eyes.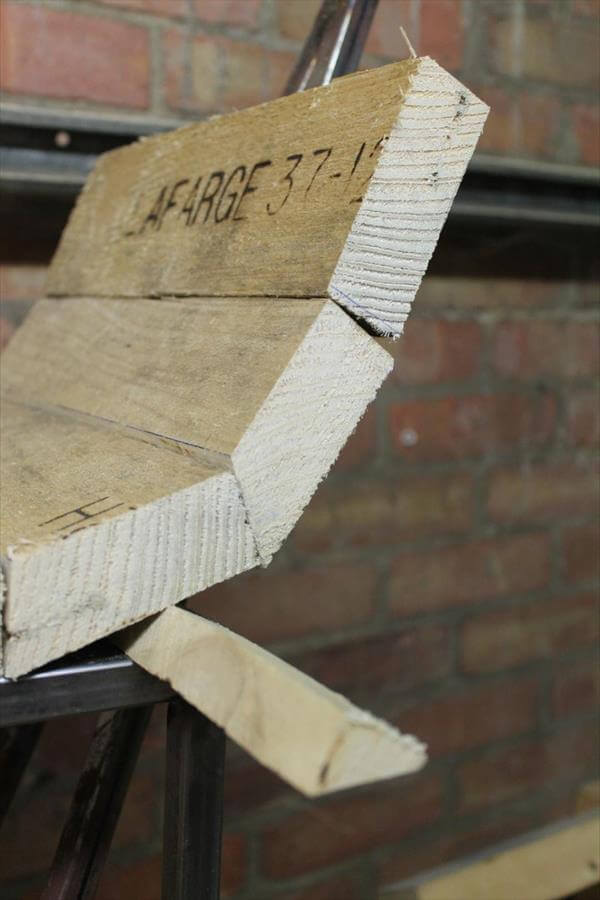 Giving some angled cuts using circular saw we carefully arranged the wooden pieces over the metal frame and get over elegant and sturdy sloping berth section to sit in really comfortable way.
Use the screws, nuts and bolts for assemble purposes as it can really do well as a utility furniture in home. Wood and metal scrap are two basic ingredients for this subtle demonstration of furniture and can easily be accessed from home.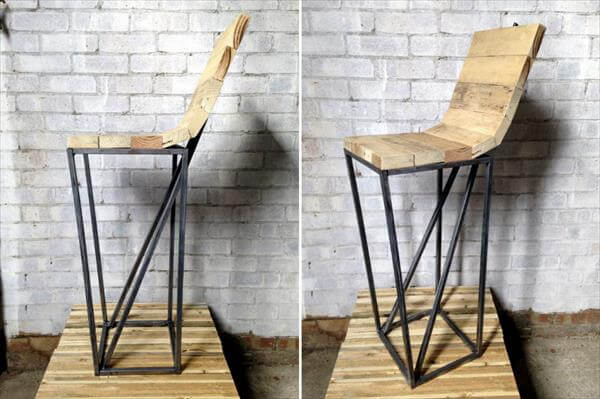 Gas&Air Studios
We have given a reasonable height so your feet will not touch the ground while you are sitting on it. This unique piece of DIY pallet furniture ideas can also be used as a gift due to its gift giving nature otherwise use it in your kitchen, for drink island table and also for your green natural garden.
This technique can also be applied to renew you old and broken up furniture items and their industrial frame to get them back to services and utility purposes.
You just need to have a creative mind set the ideas now on your finger tips as we have provided tons of unique pallet wood inspiration that offer great and affordable plans to get domestic utility furniture, home improvements and amusing home decors.