To keep pets is a great hobby but it also demands for some extra space and care. If you also need some separate place to house your pets then we are here with some very long living yet economical plans that will provide some stylish solutions to you to handle this situation easily. Check out these DIY pallet outdoor pet housing plans to keep your pets safe and in touch. Build DIY outdoor dog houses with pallets that really held feasible to make with pallets and provide a separate place to your dog or cats to rest after playing all the day long with you.
There are numerous ways to construct DIY pallet chicken coops for poultry lovers to house their chicken and hens. You can check the given below idea of hen house that features stylish stairs to enjoy the lovely walk of your hens. Target the area and go for to build these DIY pallet houses for your pets that are another extraordinary use of pallet wood recycling!!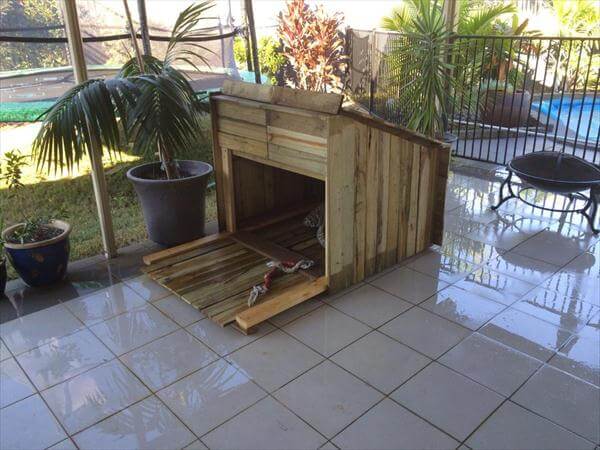 Perfect handmade dog house with amazing architect, it has lots of space to house different dog or cat breeds. This may be best no-cost plan ever to house your dogs in charming wooden residence.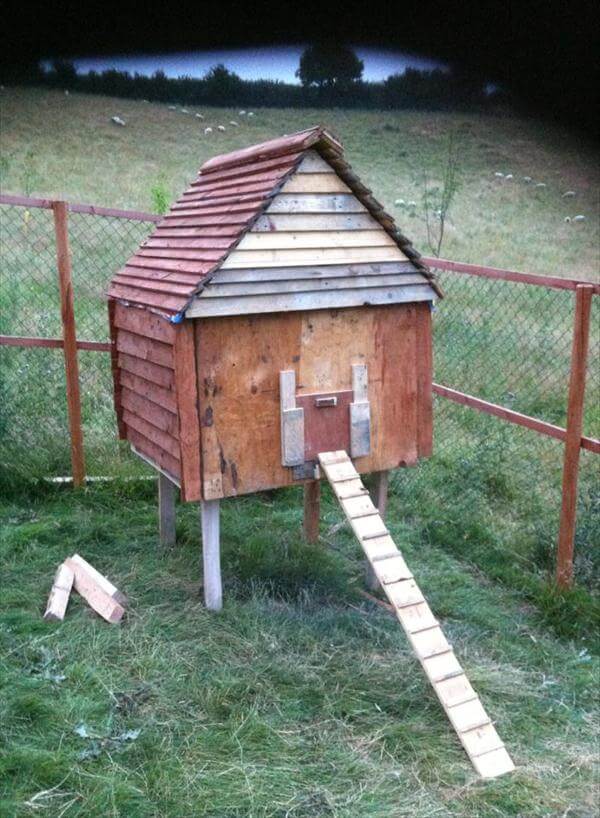 Take a glance at this nicely crafted chevron topped chicken coop, has been lifted up to be off the ground to keeps it safe from predators and insects. An adorable handmade setup for egg lying and egg hatching for your hens. You can also checkout a lot more ideas here about chicken coops with full guides and instructions.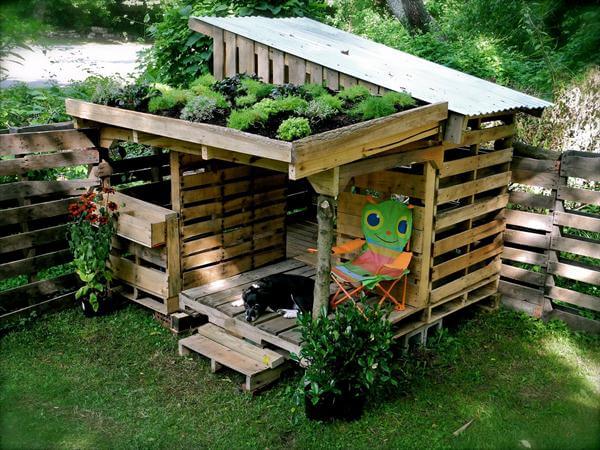 You can't be with your pets all the time they really need some residence in or out of home, build them with your own hands using pallets, if your need some plans to do it safely at home then here is a chic one to make your dog relaxed and well slept!!
Do check out the plans of outdoor DIY pallet kid's playhouses, pallet outdoor sheds and pallet barns that comes with so inspiring structures and design that you can't live without giving them a try at home!!