The use of pallet wood has become a popular thing now. There are many internet forums assisting many of us on pallet use and how to make cheap furniture using recycled pallet wood.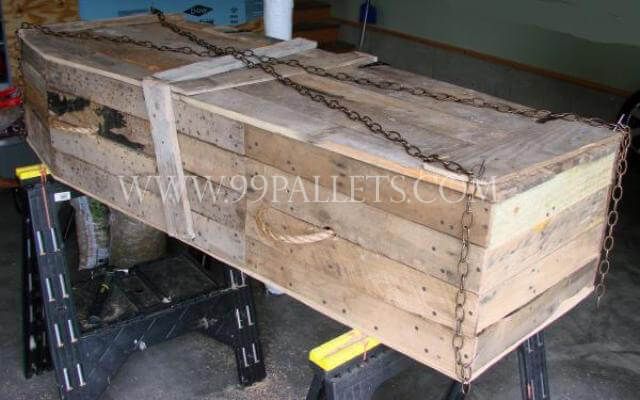 Pallet sizes vary across regions and there is no one universally accepted one size or design so it is so easy to find a suitable size for the furniture you trying to make. You can always manage to get pallets of different sizes. There are many benefits of pallets and before going to details of how can you have low cost coffin with pallet wood i will just explain little about benefits of pallet wood.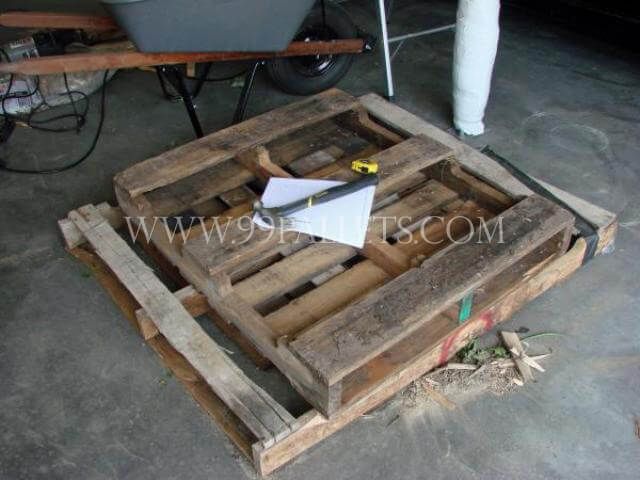 The total cost of furniture or anything being constructed with pallet wood is low cost.
You have always an opportunity to choose any size of pallet wood as pallet wood is easily available in various sizes.
The use of pallet wood is friendly to environment as if we use recycled pallet and thus can reduce the cutting of trees which is good impact on over all environment.
The use of pallet wood is low cost solution to many of our problems.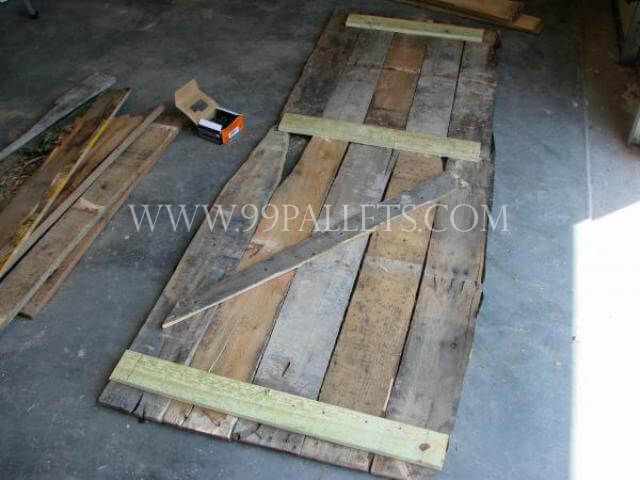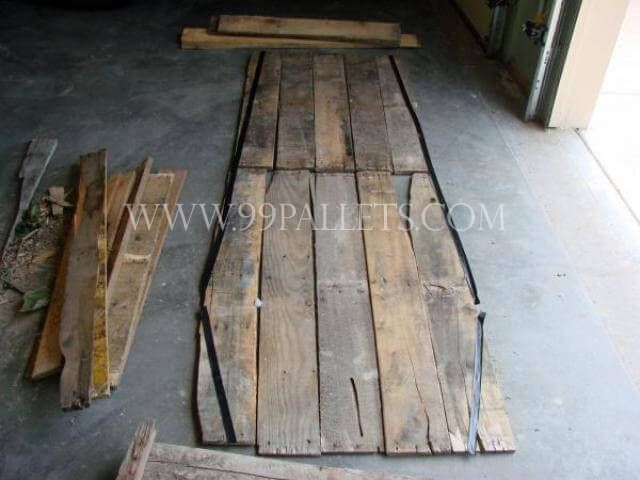 I am sharing my own very unique idea of making a low cost coffin with pallet wood.
The first thing you need to do is to work out on your coffin size I mean you should have exact measurements for this. The one that constructed was of average size. You can have exact measurements and can cut the pallet planks accordingly.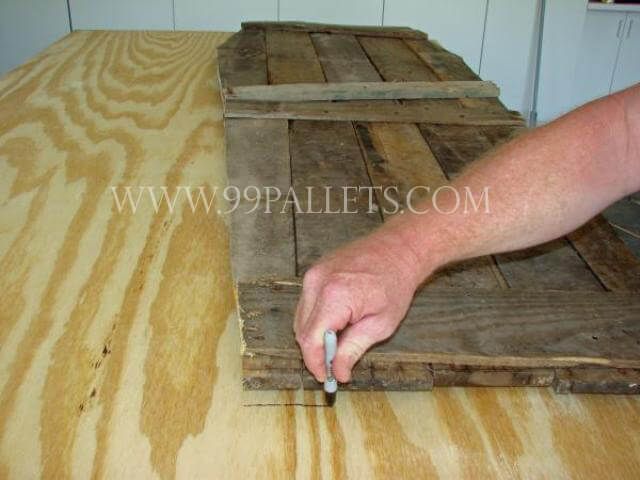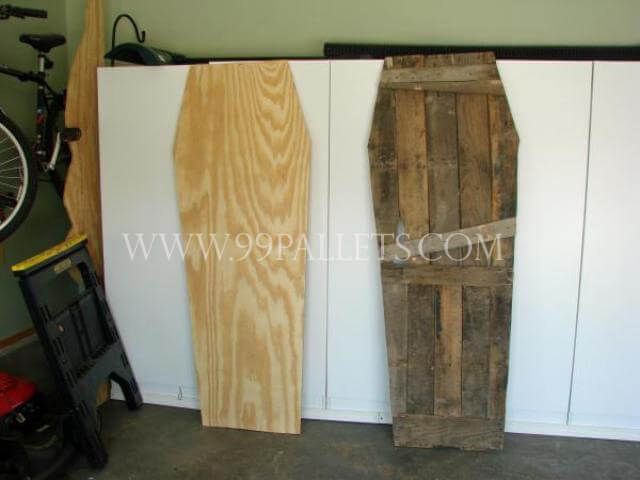 After getting pallets you have to draw your design on them. I had many extra pallets that I had left with me after completing a pallet patio project. It ended quite well so instead of discarding the remaining pallets I had saved those and now were available for making pallet coffin. You can get the pallet planks from a nearby market or from some industrial auction with a very less price. The next thing is to saw the base of the coffin to the shape you want and add some cross bracing. Now you will have to add the sides and end pallets. I have used wood glue which is quite reliable to join the wood. If you want to use wooden nails you can also join doing that.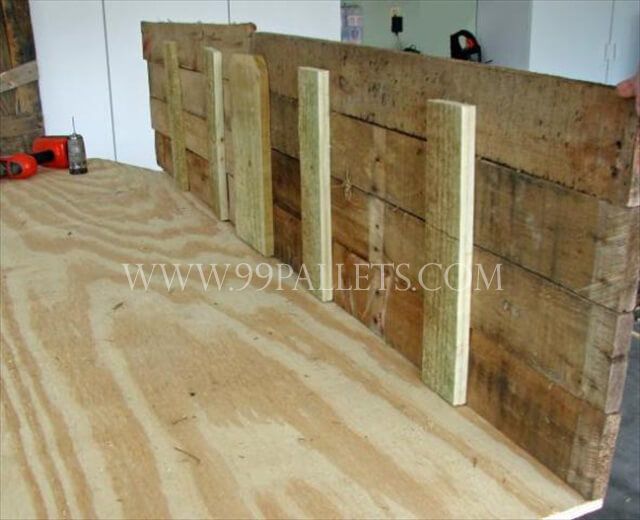 The last thing that you will do with pallet coffin made from recycled wood is to wax or polish it to remove the rough surfaces. A low cost coffin with pallet wood is just ready.