Pallet ideas are for everyone and almost for every aspect of home. These ideas have nonstop chain which have no end and these ideas carry all from home scrap and broken up accessory. We have used some hexagonal pieces of mirror from an old mirror gift and just wanted a setting to use them to embellish the whole room environment too. A pallet skid from the surroundings brightened up our mind to do this ornamental DIY hexagonal pallet mirror project for living room accent. Every one can use the old and deleted material according to caliber and ability to organize his home. If you are still thinking that how is it possible? Then take a glimpse on this handcrafted mirror and feed your creative mind with smashing and wisely supervised ideas to decor your home to a dignified beauty level. There are several DIY furniture ideas to rank up and also spruce up your home walls art, outdoor, patio and also the hallway and entry way with this wooden pallet delight.
Supplies and Tools:
Picture Hangers
Metallic Hooks
Hexagonal Mirrors
Cardboard
Scissor
Glue
Sand Paper or Electrical Sander (Palm Sander or Orbital Sander)
Hand Hammer
Screws and Nails
Screwdriver
Nail Puller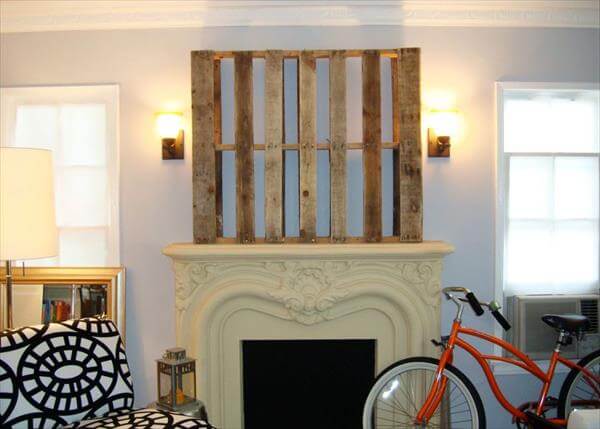 We like to do our own things with our hands, and this is done mostly with pallet wood. This time this mantle was our aim and target for embellishment. We have planned to give a marvelous pallet mirror accent to make it doubled in significance. The idea will move around the scrape and unusable object of home to make a low budgeted project.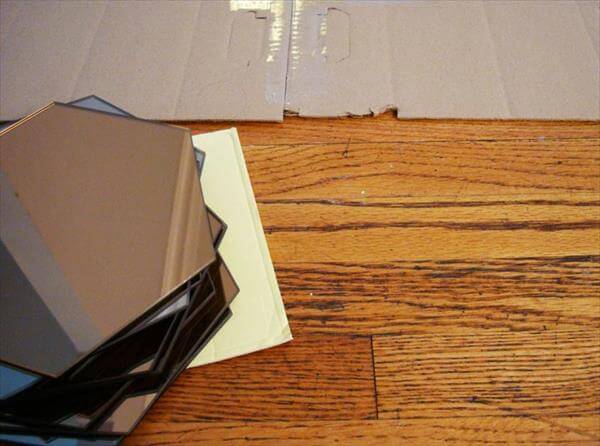 We have used a cardboard and a bunch of old and disintegrated pieces of mirror having hexagonal shapes. And also some hardware material like picture hangers and hooks to accomplished this beautification tip. We have used two types of mirrors amber glass and silver glass in the DIY project.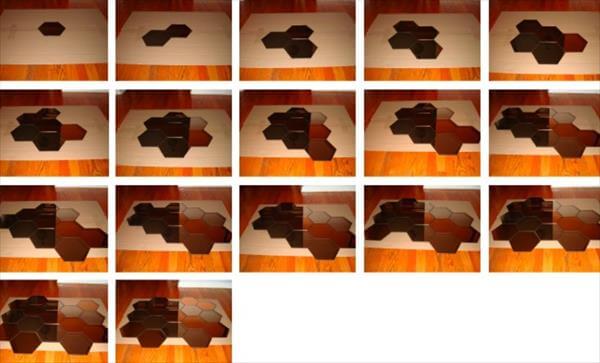 Now clean up a nice working place and add the hexagonal mirrors to have a designed appreciated pattern that will be cool enough to open the eyes of every visitor. When you will be satisfied by solving the mirrors like a puzzle game to find a chic one style, then shift them all to a cardboard.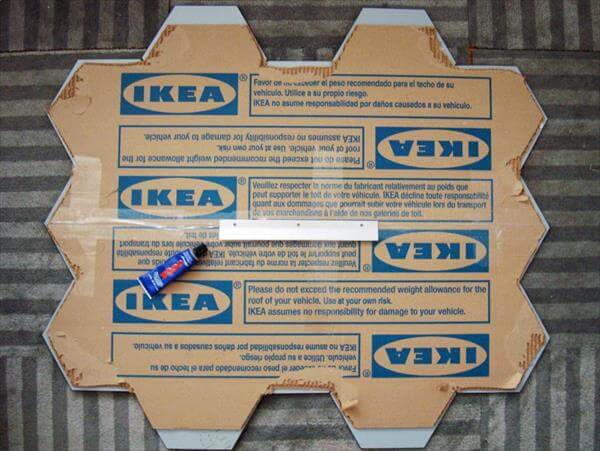 Cut the cardboard from the edges out of the mirror and adhere it with magic gum or glue to be with the mirror as a part. This would make the mirror reflectable to see our-self in that by behaving a nice background of mirror. Cover the mirror as nicely as you can for perfection and chic factor in it.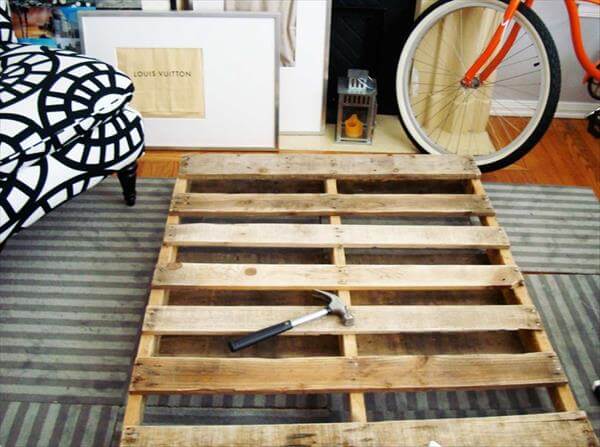 Here is the pallet board which will give us a service to be shabby background to the mirror. Use hammer to fix tight the loosely bound nails and to make smooth in touch. You can also plan a sanding with orbital or palm electrical sander tool to find that brand-new appearance under the ugly and worn layer of the wood.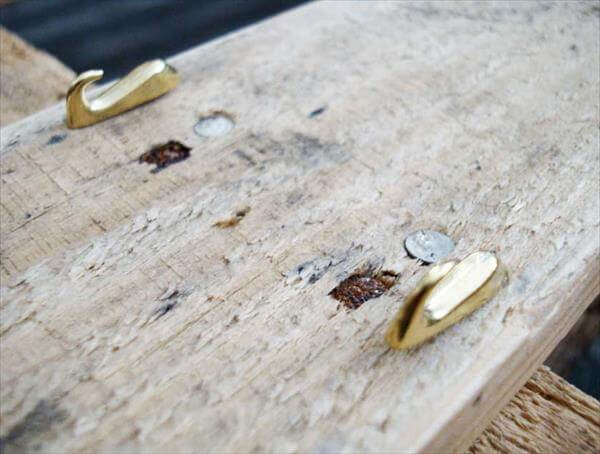 You can get these metallic picture hangers or hooks on a very low cost from hardware store. Add such a multiple hangers to mount well the cardboard mirror pattern to have a signified and alluring pallet mirror plan which would give need along with an endearing and appealing vintage impact to whole room environment.
Display it on room mantle and see the lovely room reflection through hexagonal shapes of the mirror. You can also comb your hairs in make your self looking well with by adjusting the outfits and tie in that mirror. If you are a women that what to say, it would be highly serviceable in this aspect.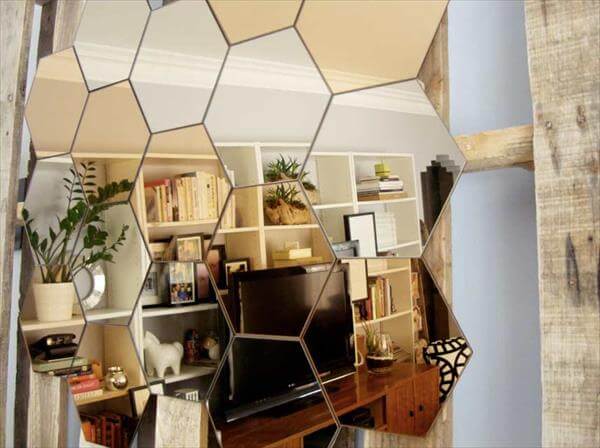 Here you can count for the pallet's amusing and entertaining features which refurbish and freshen the atmosphere of any room where you are intending to do some modifications with pallet wood. A very straightforward and highly accessible wood to organize you home in both aspects the exterior and interior.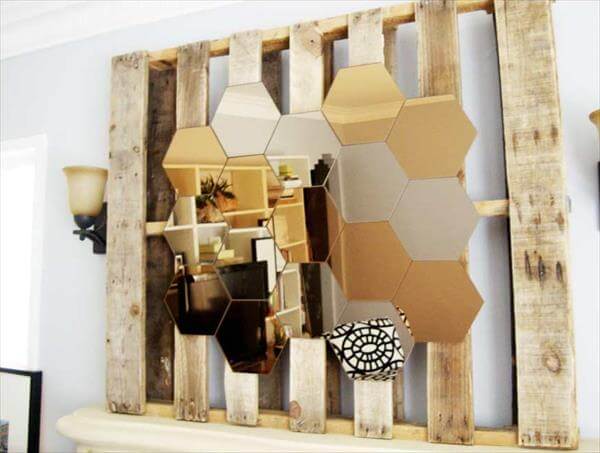 Avail such an artistic DIY pallet objects with ideas of recycling to modernize the home features, garnishing and also the furnishings on a very friendly budget to avoid the wasteful and overflow of your money that you have earned with a lot of day and night struggle. Duplicate and make practical this clever piece of thinking to use home scrap and raw material for such a nice and mannerized ways to boost up the home significance and dignity.