Pallet wood can be mold and converted into any type of home useable furniture just like this DIY pallet nightstand which can add great support to your bed by holding some night utilities and and some personal items on its top. You can make it crafted in your own way, there are several DIY pallet furniture ideas to make such a nightstands. We want to give it rustic gracious theme to make it unique and specified in appearance so we spend some time to give a arresting art to top and this came up with an nice flower design that doubled the grace of this tiny DIY pallet cabinet.
There are many better options to display this nightstand beautifully and aesthetically. We lived contented with this rustic wooden shine but you can go for any pastel shade to get in accordance to the ambiance of the targeted bedroom. For more wood power and endurance stain will work great and will also give it a charming wood theme. Make this DIY pallet tables duplicated at home and stain and sealant will be the best options to finish it off.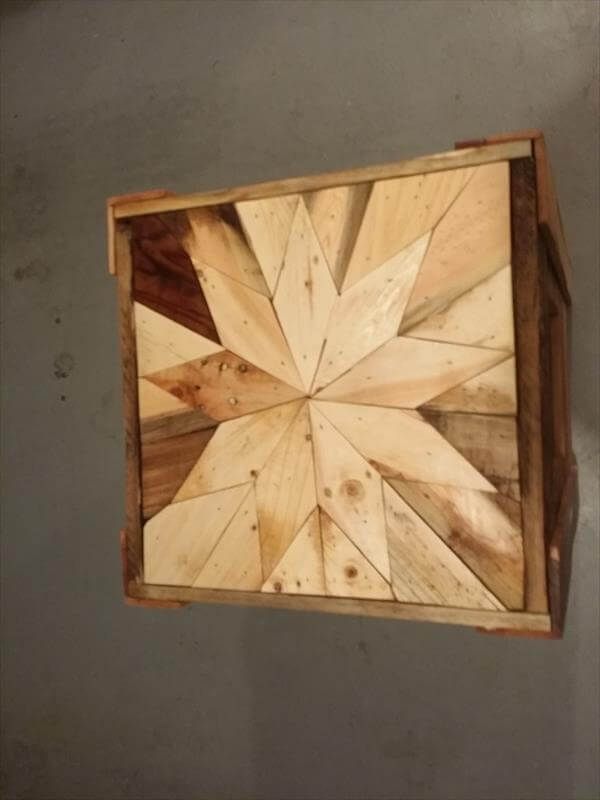 Here is the top flowered top which took some time but its pretty neatness made us happy a lot. You can try many more ideas to pattern the top but this one is also very cute and eyeful. You can see the rustic nail holes and wooden knots on the wood surface which make the pretty cool historic effect to be vintage and antique in its trends.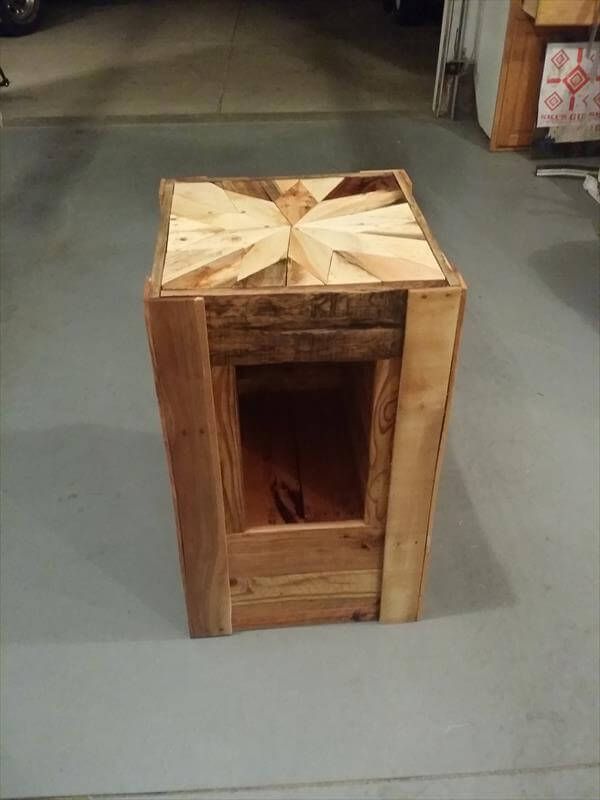 This will not only give terrific beside support to your bed but also give some extra storage space for books, alarm clock and magazines to be stored. Get a hold on pallet wood and go for such a unique furniture trends at home to make your home dwelling beautified and functional.