While getting our spaces neat and uncluttered, removing of trash is something what we focus on first always! There should always be some instant and neat ways to remove the trash of home and trash bins are considered best in this case! Regained pallets into amazing wooden trash bins, if you are just getting confused about the construction then no need to worry about it as we have provided here this DIY pallet trash bin which would tell you all that how to go handmade with pallets for extra ordinary wooden bins!
Here this bin comes with interior fully covered with black plastic bag and there is a lid on the top hiding all the stored trash for a neat look of interior! Lid has also been added with a metal handle that allow quick and easy opening of lid! Moreover, one can just paint this wooden trash bin also for a graceful look and it would also be a ways to personalize it!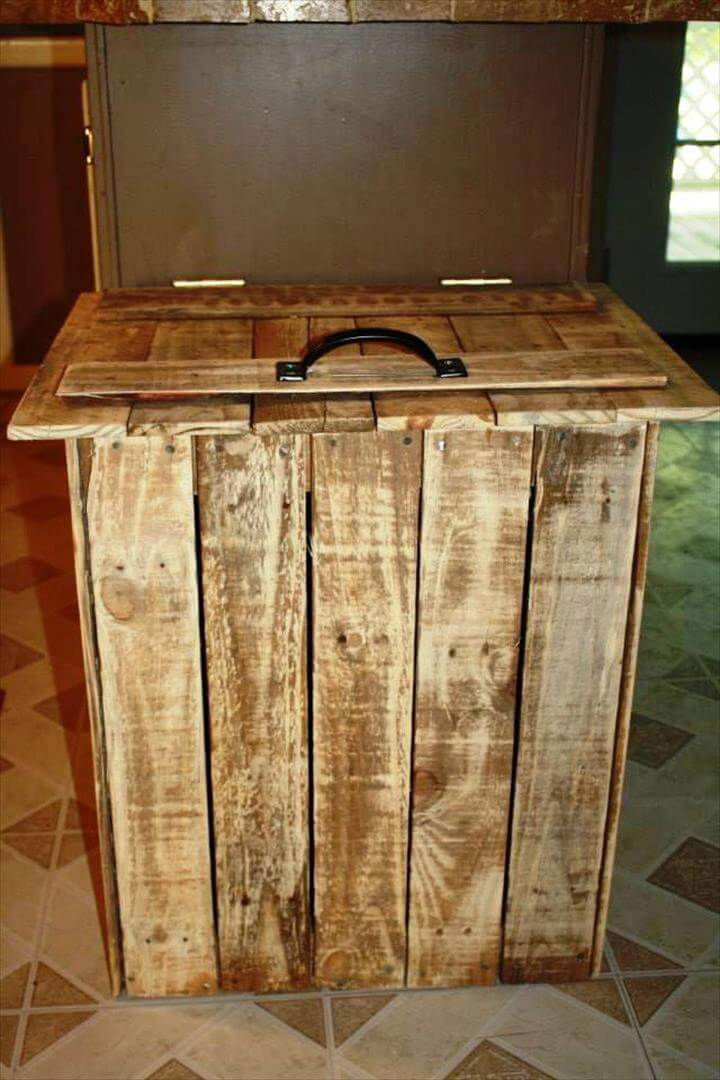 Construction is all equal to build a large wooden crate and box out of pallets but it should be deep enough!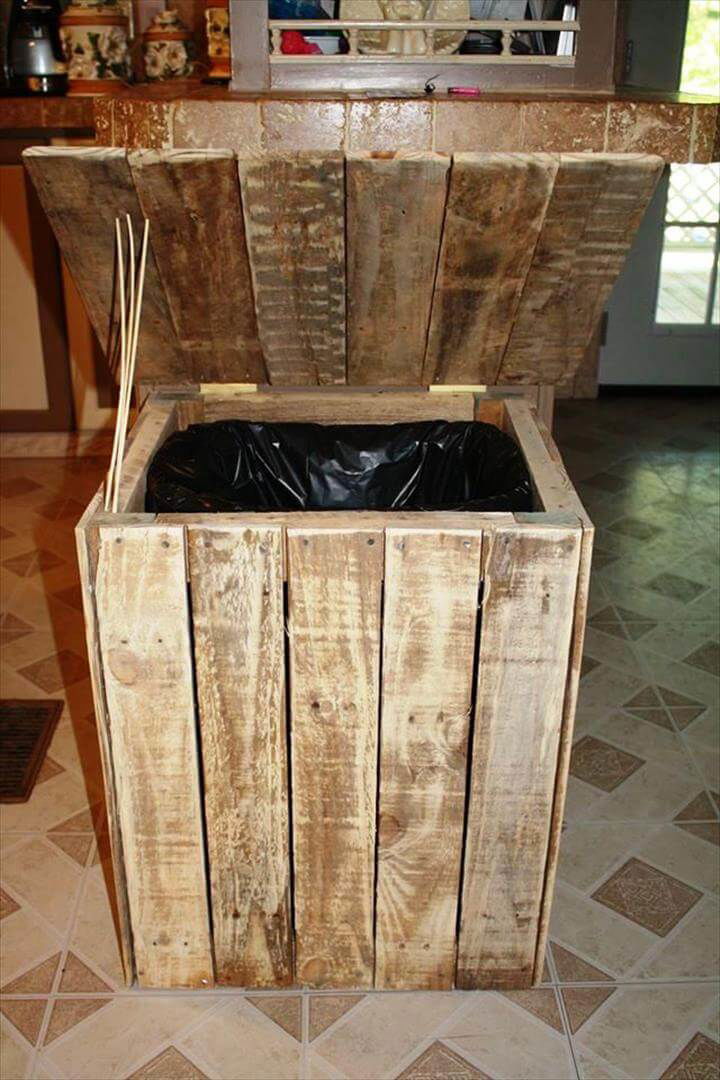 Add plastic bag inside or a plastic bin and just cover this wooden bin with lid!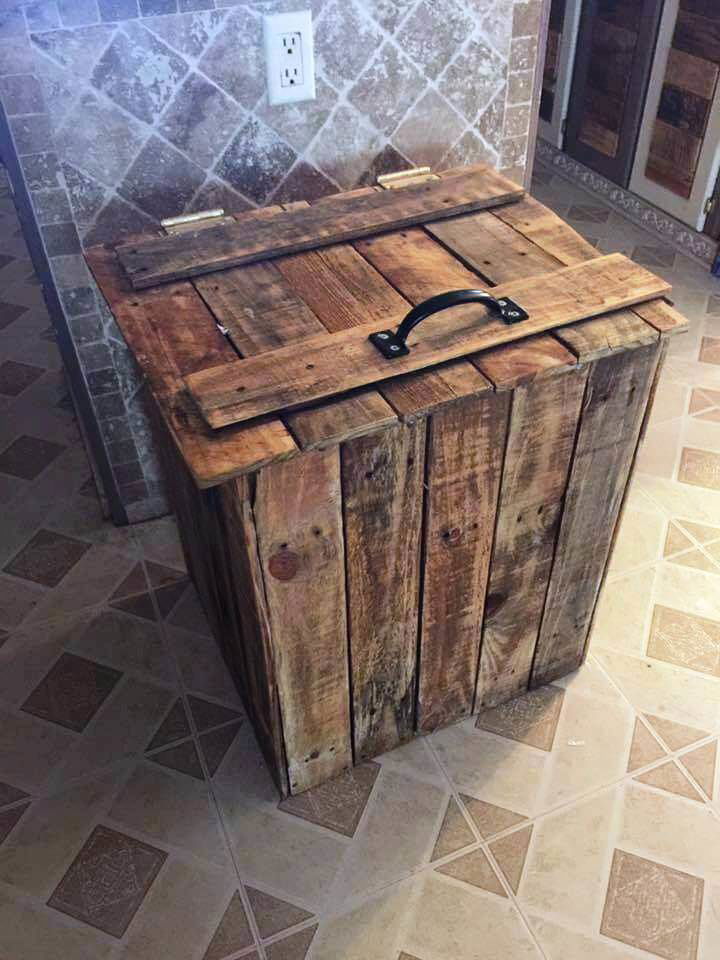 Heavy duty metal hinges have been installed that allow the smooth spinning of lid and also hold it well in place!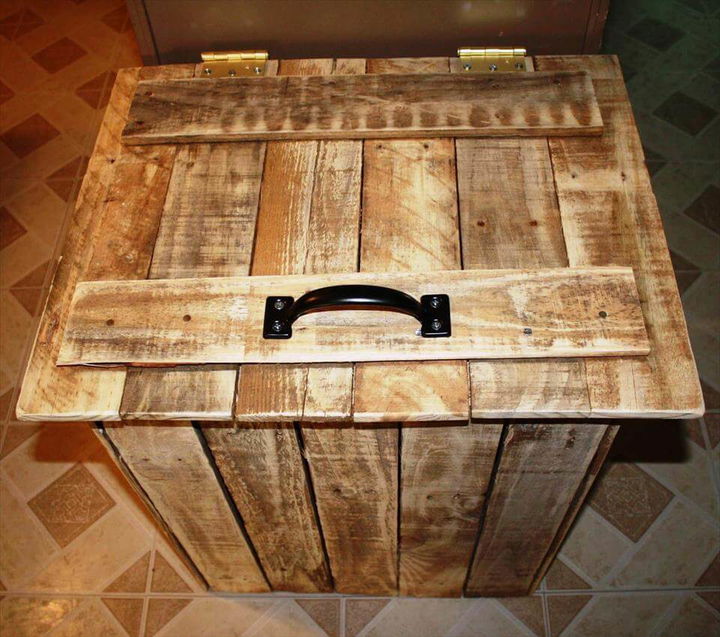 Finish this bin with custom clear satin coats and also with paint if you want a look of it other than the wooden!
Made by: DREAM BUILT FURNITURE by David-Wanda Wicker