There are various hidden delights in pallet wood and old home wood scrap; you just need to analyze each wooden bit and piece to make stunning and glorious furniture, light fixtures and many other great ideas to be accompanied in home decor. We have made a new one inclusion to pallet homely produced furniture with this magnificent DIY pallet room divider. A room divider is basically created through wood for creating some privacy for changing clothes and many other private tasks.
The pallet after rubbing and sanding has fully been stained for getting converted into a smooth wooden pattern. Almost four pallet frames have been joined together to attain this wooden wall to behave as a separator in the room. The huge wall area can go for tremendous and crazy patterns and styles and can also act as a picture organizer for murals and memorable picture events. There are no astonishing twists in the structure that can make you puzzled in its makeover at home. The construction pattern is simple and visible in all aspects but is lush with marvelous and phenomenal inspiration.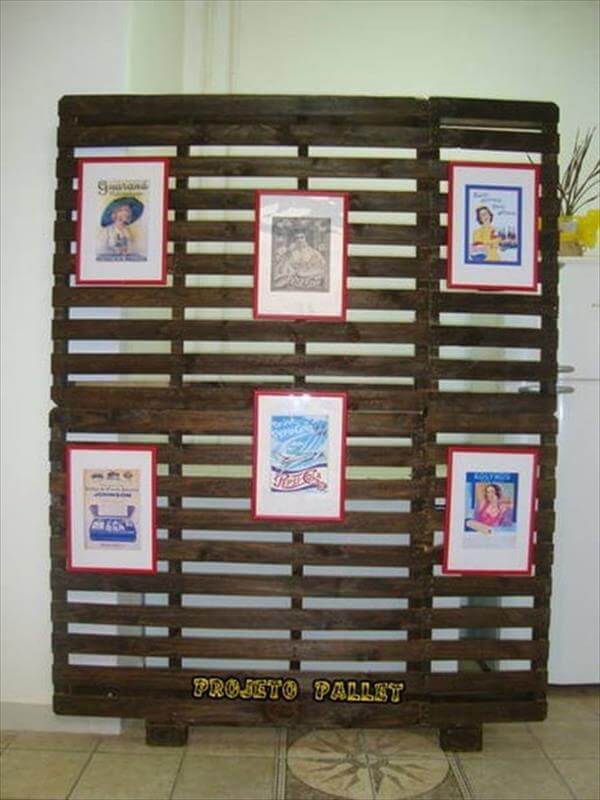 This room driver can be dragged to any room and the number of pallet board attached will decide the height and width of this DIY pallet room divider. Its wide area can be a big show case of creative pictures, arts and design, you just have to think like a decorator towards this wooden vertical platform.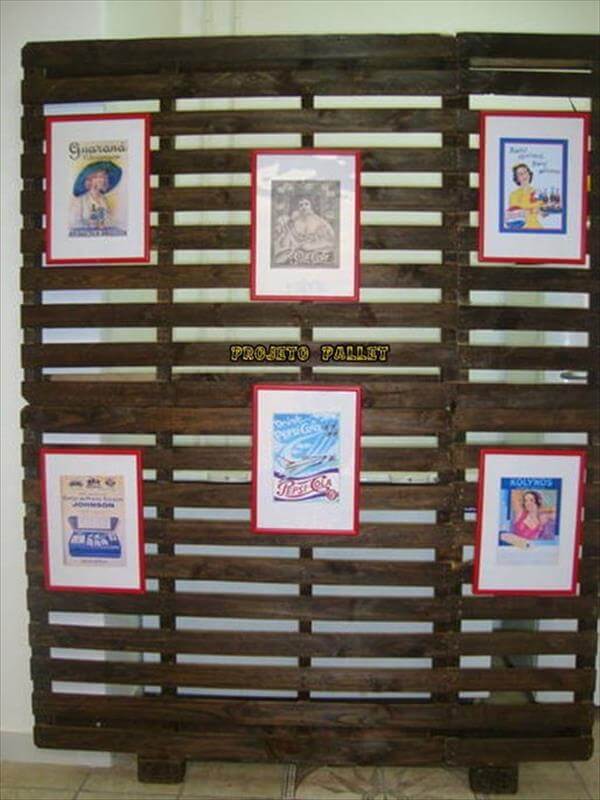 You can make this wooden skeleton covered with different styles of cloth and can also change its base color. Many innovative and unusual ideas can be applied to fill this wide area decoratively to make it behaving as a centerpiece of worth and center of attention in any room.