Sometimes ordinary and little things can be a great source to do some disturbing household tasks through them. In this project we have also thought similar idea through a crate out of pallet. We have made DIY pallet crate on casters or storage box for funky and kid's special appearance. So keep ready with your tools to achieve it at home for gaining of various acts and purposes through this little moving storage unit.
For this pretty cool furniture object the first thing you need as a raw material is the pallet wood, which will then adopt the shape of crate and then we  shall add to it the silicon casters. These silicon casters to it are stable and fixable at one place due to inner locks in them. You can make it a bed for your pet, or for your kid's toys. You can also use it as a container with anything inside which you will put in.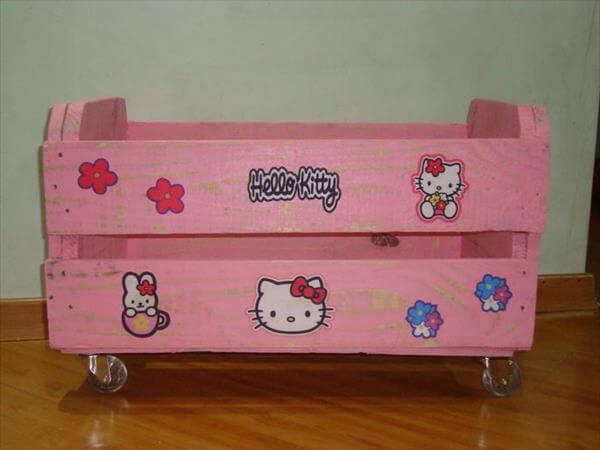 The metallic and glassy casters provide marvelous grace to the wooden crate box to make it classy and unique in nature.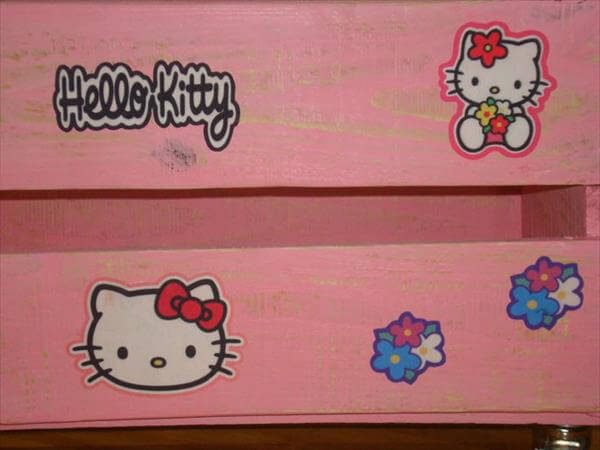 The over coated color and pattern can be refreshed with desired customized pattern and colors shade to it, we have tried to give it a cartooned and funky appearance which mostly of the children like the most.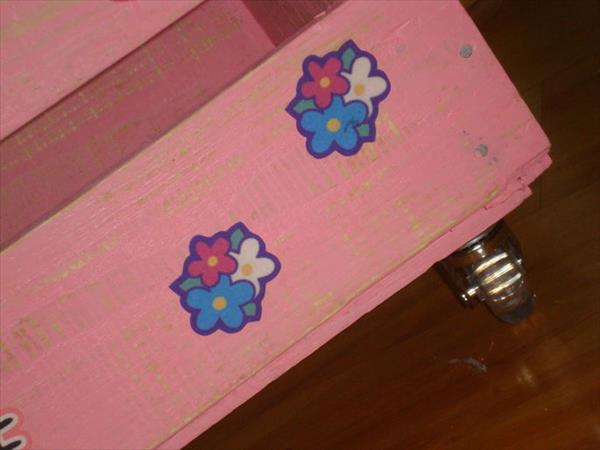 Any color on this rustic wooden shade work terrifically but after sanding process, which is the basic wood operation for smooth and plane flow of wood surface. This can be done with sand paper in hands or from electrical wood sanders.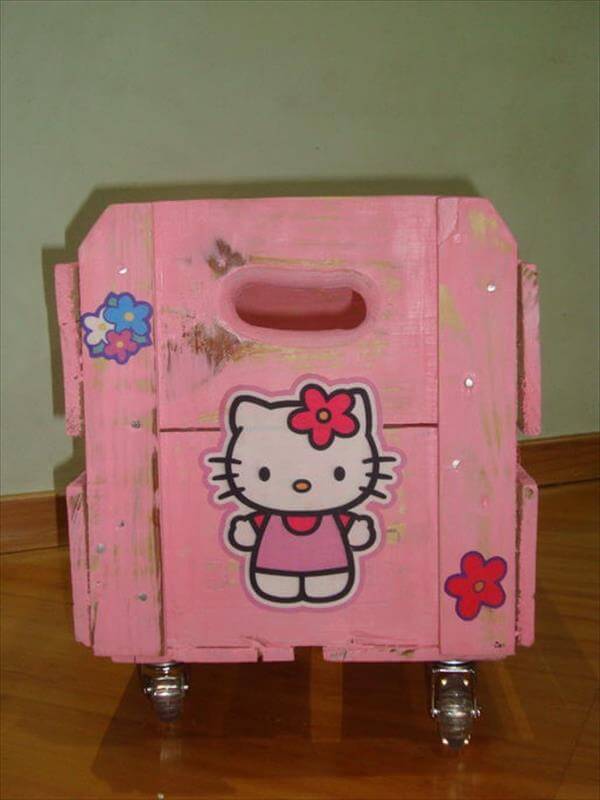 Enjoy this lovely handcrafted makeover moving flawlessly on your floor with just a little touch of hand. Make it working with desired purpose from it.