We just try to grab all those clever tricks that help you to change the pallets in precious functional pieces! Today's sharing is also legendry and would be a trend-setter! Just see the pallet wood engineering here in this shape of DIY pallet coffee table having a creative mix of pallet wood and plywood! The design gets all prominence from the unique base and a amazingly patterned top that is much rare to see elsewhere! Two pallet-made X-shapes have been crossly linked to build up the base of the table that has been provided a hollow square top at the peak to conveniently hold the top!
Top is really unique and contains a beautiful pattern that has been installed on under laid plywood sheet! The planks and accordingly cut down sizes that form the whole engaging pattern, have been hold in place by adding nails using nail-set and hammer!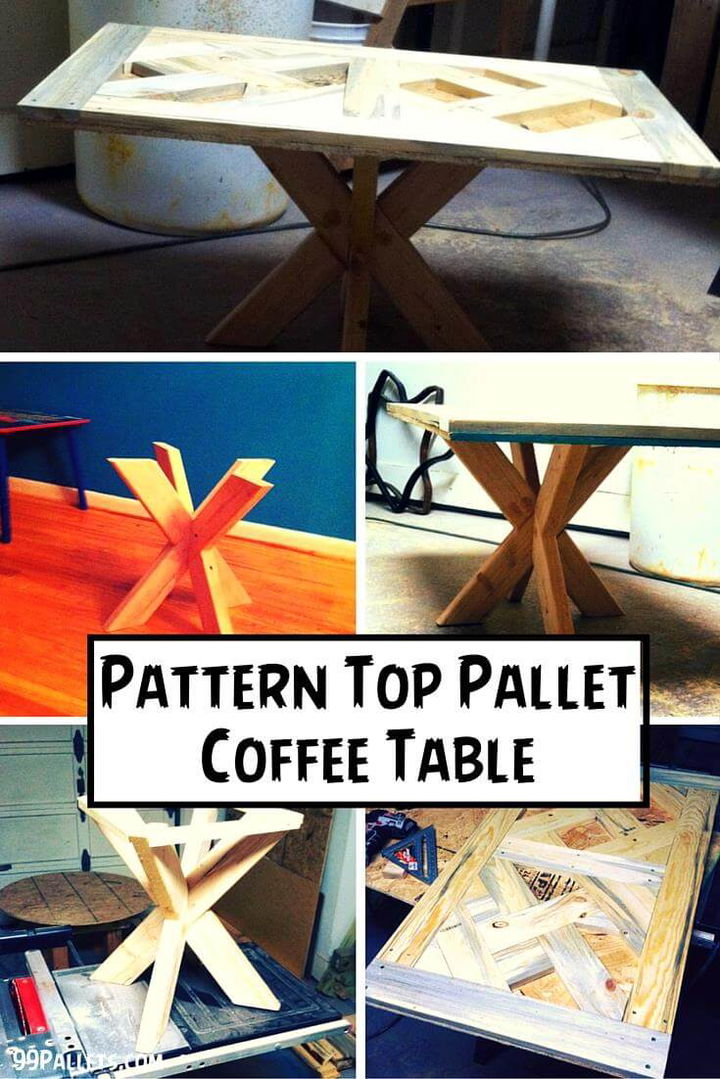 Table is itself a big achievement and would also make your living room look more beautiful and inspiring!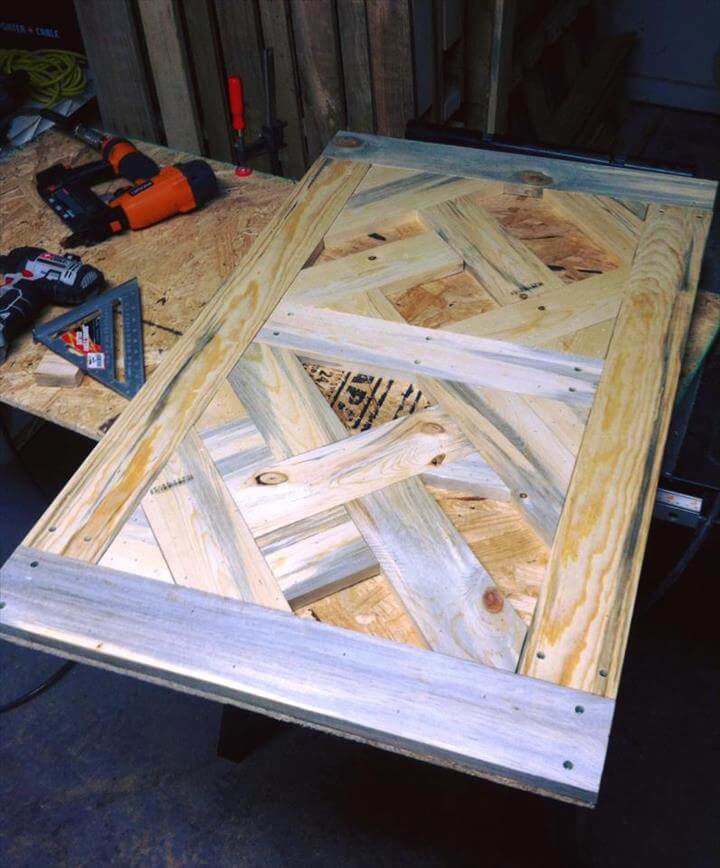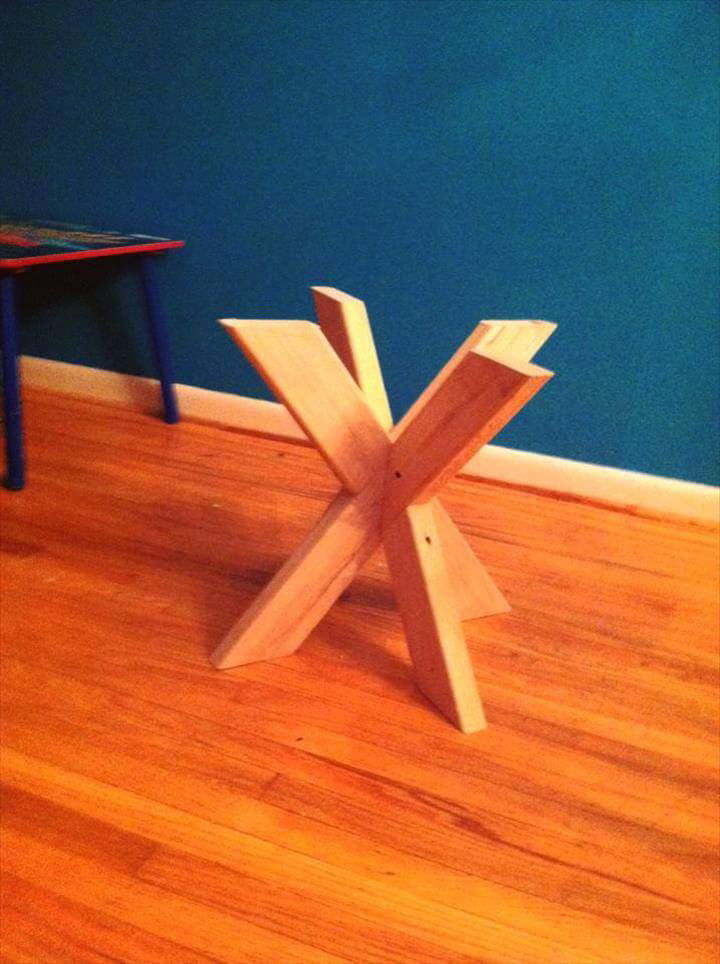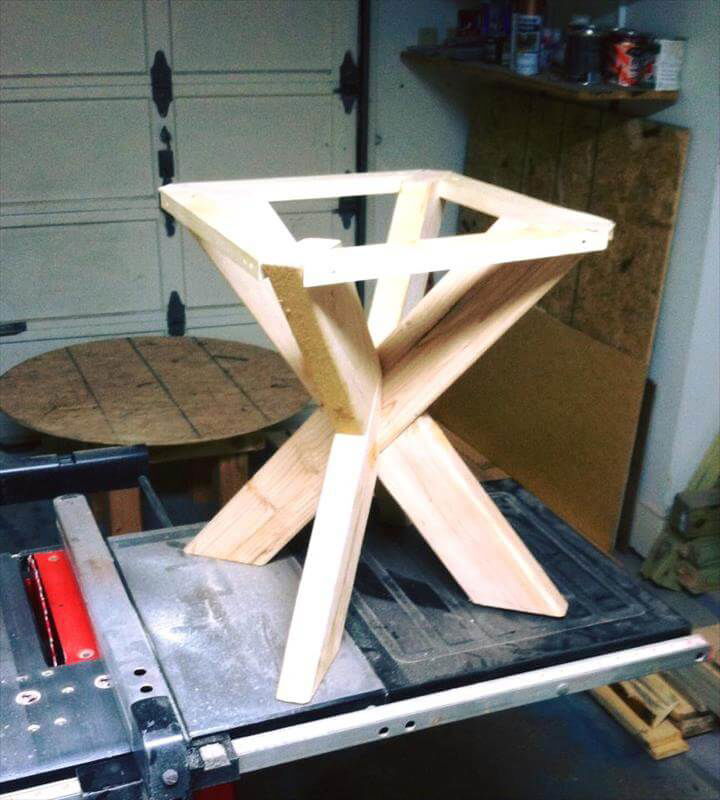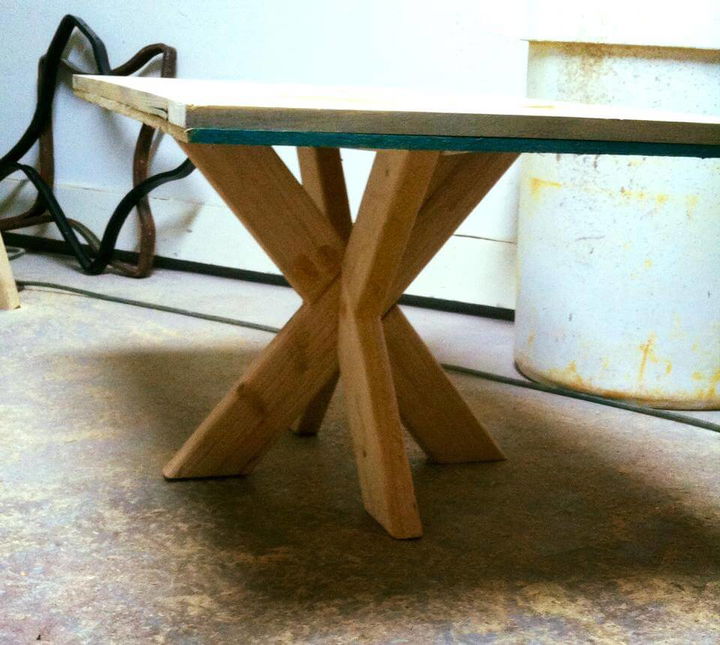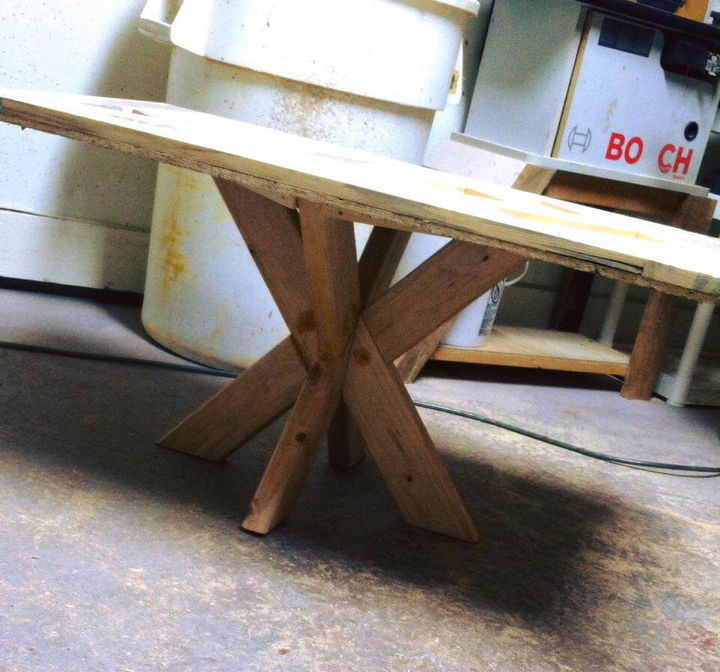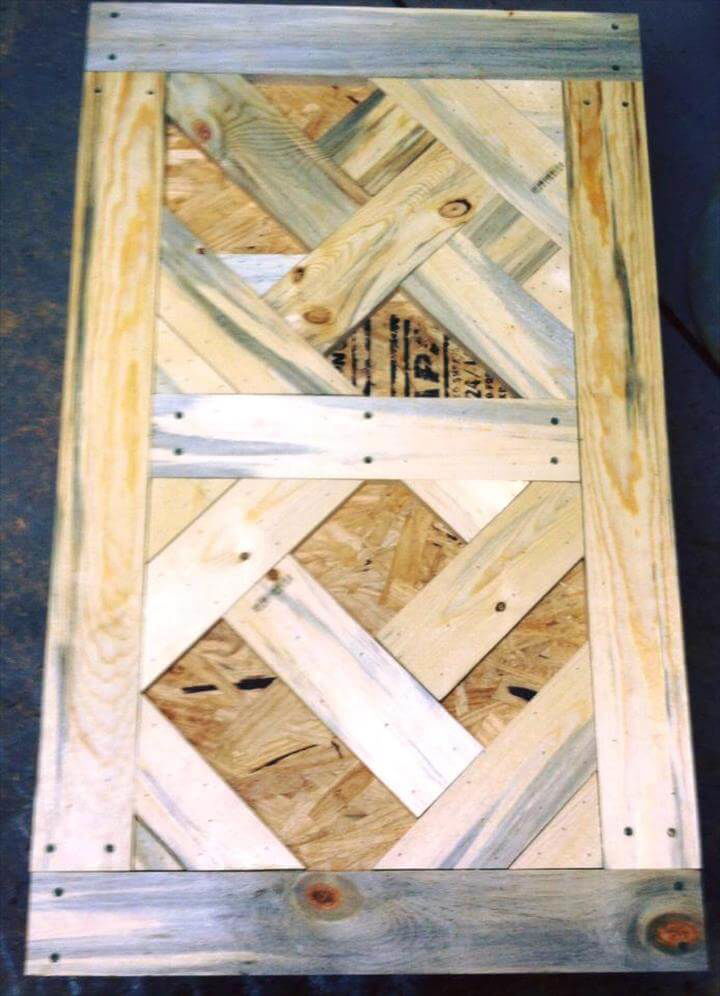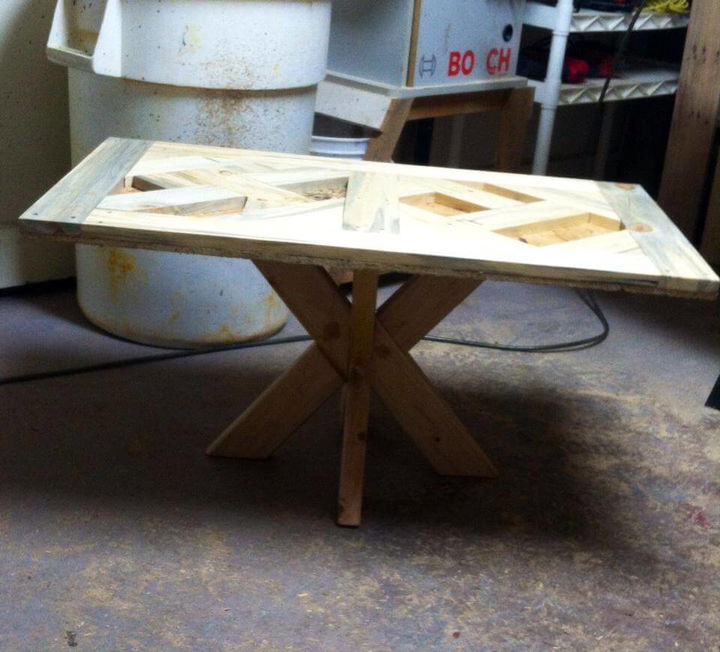 Made by Dustin Ward