Vintage appearance and decorations of walls held much pleasing to eye as they tell the story of our brilliant past. Here we are with a much creative DIY pallet project that can simply change the theme of your wall and can make them arresting with museum like appearance. We have gained these DIY pallet rustic wall decors using the pallets and some previous pictures of our interest and curiosities. The pictures look like they have originally been painted or printed on the wood.
We have used the mod podge picture transfer formula to get this unique DIY pallet wall art for living room wall accent. Such a rustic decors will really give a detectable appearance to your wall and also be help for artistic views of walls. This is another type of wisely done DIY pallet furniture ideas that help us to get the pallets useful again. Do try your hands for this artful framework using the pallet wood as it would really compliments the decorative trends of home.
You can use some artful prints and designs of picture to really shape them into an art appearance. As we are working on distressed and antique wall decors theme then mid century inspired pictures will work great.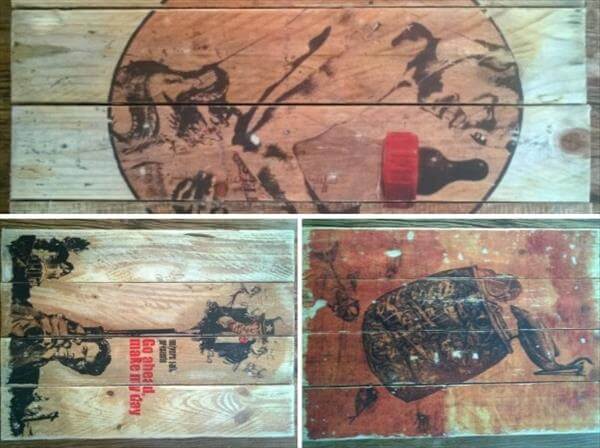 Use the mod podge on the original prints of the pictures and then put them on the wooden frames with flipped layouts. Make them dry well (24 hours will be enough).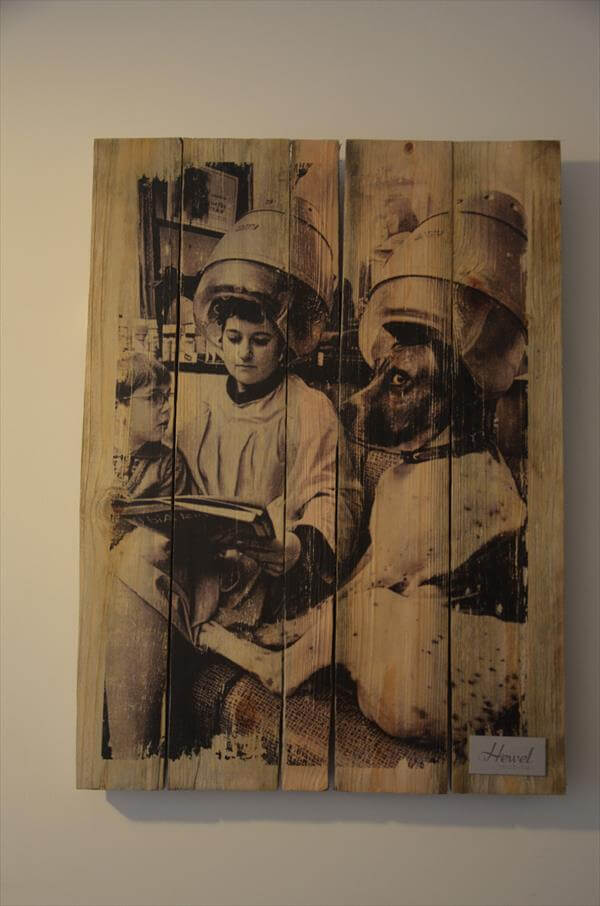 Then use the wet towel to remove the paper medium and let the original picture print stayed on the wooden frame. Make the sides gritted more for a distressed appearance.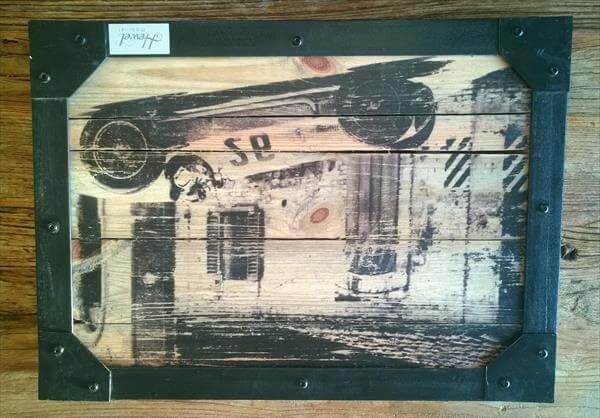 For more eye-catching and impacts you give metallic frame holding to these handmade wall arts to make really secured for a long time.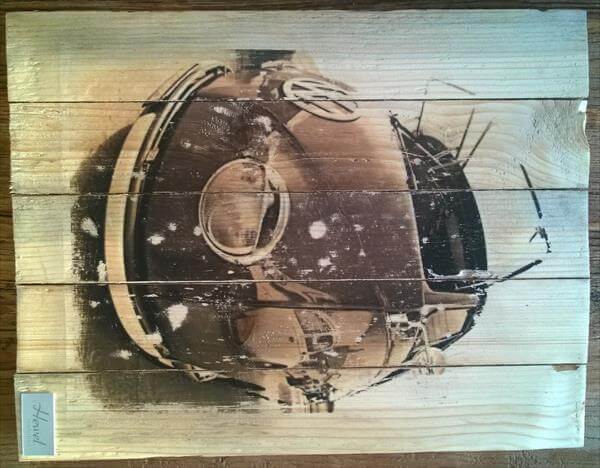 Submitted by: Hewel mobilier
This is just an amazing thought to make your home walls noticeable and visually attractive. Try this another great purpose of pallet wood. There is no overuse of money in this DIY pallet wall art project and entire framework is much wallet friendly.