If you are also one of them who are facing problems while operating their i pads or tablets in home and office, then we have a clever approach for you to solve it significantly in wooden style. The idea is for you after consulting a little bit with recycling techniques and ideas. If you are also losing patience while handling your tablet to operate it properly, then this recent wooden suggestion would be the perfect plan for holding it to front of your face to make your finger touch on the selected icon.
The setting is accomplished with a suitable sharp cut on a proper sized wooden block according to the dimensions of your tablet. Small little wooden block is emerged from front for tight and safe holding. The idea is a brilliant piece of intelligent thinking and can easily be incorporated at home on a much effective cost which is simply equal to nothing.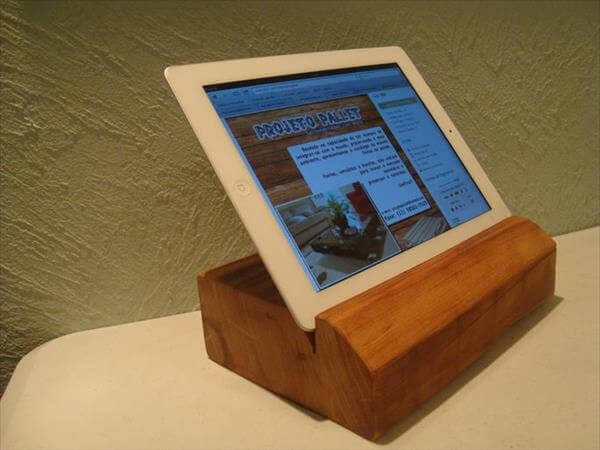 You can set a specific angle for holding your tablet in desired enchanting position for comfortable operating for office work.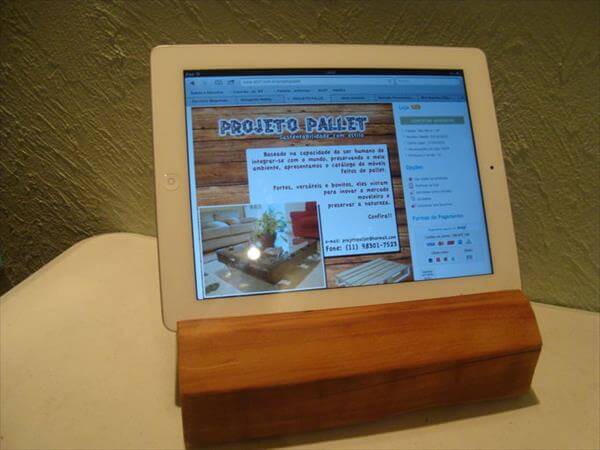 There are various wooden tools to make that holding cut and edge, and you can go for brilliant changes with this basic inspiration.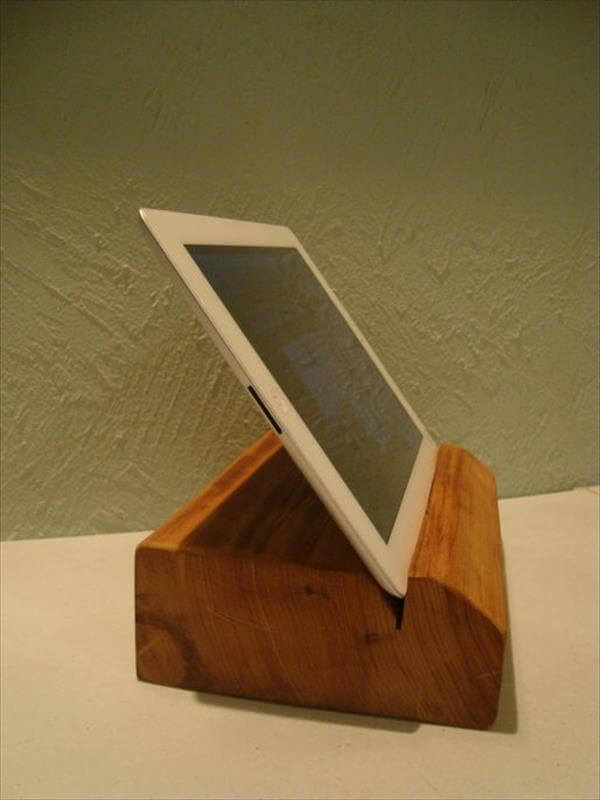 Work safely and confidently without any holding and controlling hesitation of your tablet with this handcrafted pallet wooden and phenomenal piece of art for modern occurring needs.