Here we have crafted a sturdy DIY recycled pallet chair with armrest which will embellish your outdoor significantly. This will be great addition to home and outdoor to expand the sitting space of home without spending a bit of money. We have got it purely salvaged through pallet wood and have assembled it with nails and screws. You can also facilitate the home sitting needs with such a DIY pallet furniture which is much handy to be done by a single person.
Whole board of pallet has been torn apart to a rustic pile of planks then we brought the planks in distinction by gritting them to a satisfied extent, you can see the shine on the wood grains. Pallet chair has been raised to a beautiful design and manifestation of chair which has a very dutiful and heavy duty architects. These DIY pallet chair ideas can go for any paint shade you like to be on it for more charming and appreciable looks.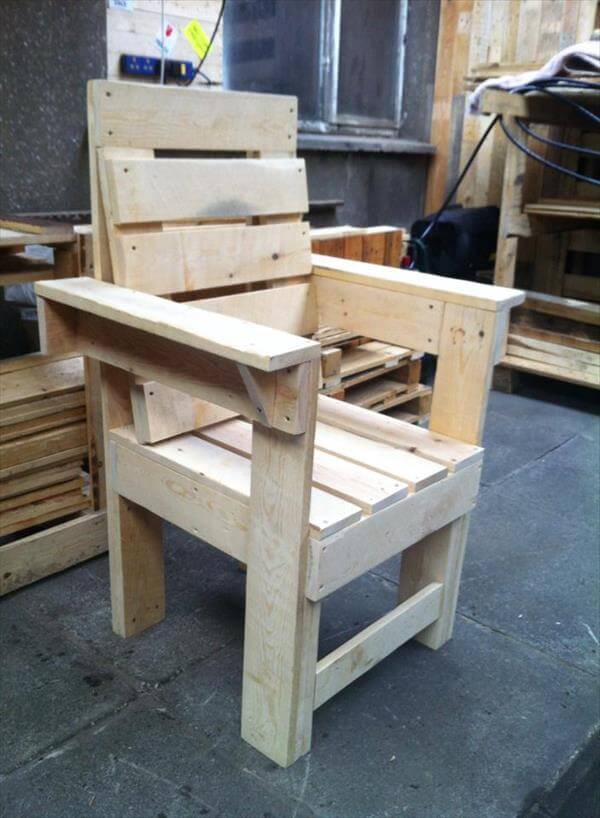 We have given some angle to the backrest of our chair for serene and painless sitting. This boss chair model can looks for suggestions to move active and visually attractive.
Look for pallet wood which is higher demand of this whole seating plan. You can search the the nurseries and shipping areas for pallet supply.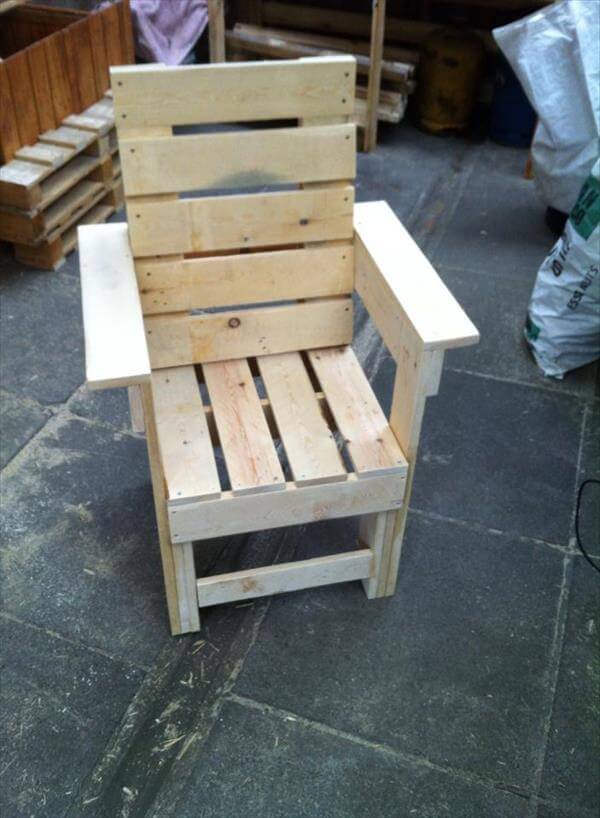 This DIY Pallet chair has been build by constructing the all the portions like back rest, berth, and armrest separately and then assembled tightly with nails. Chair design is simple and beautiful and has a useful utility purpose in home.