Looking for a furniture piece to enjoy you barbeques at outdoor? Are you willing to have a chair with natural wooden textures? If you really want to fulfill all these passionate desires then we have a chic DIY pallet furniture project to get a subtle layout of outdoor chair. We have reclaimed this feasible DIY pallet garden and patio chair using pallet wood. This chair can be folded straight and has much natural wooden shade that will really compliment the surrounding garden nature.
It carries the perfect and systematic assemblage through nuts and bolts so its backrest stay erected for a long time and can also handle some weight. Use this DIY pallet lounging chair to sit at your patio, at pool side and also at your home deck. This subtle and highly thrifty manifestation of pallet furniture is a great way to pass you lazy afternoons by sitting at your favorite outdoor place.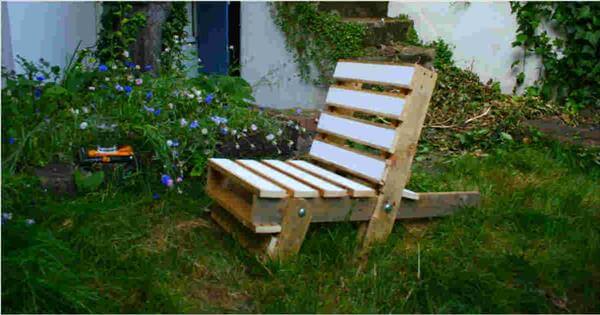 If you are having up to 2 pallets then you should give a try to this pallet chair design to sit in your small garden place or lobby to enjoy the nature in relaxing and pleasurable mood.
Go to take a visit of the shipping are to get some pallets of equal size as you need only 2 pallets for this elegant chair. if you get successful in finding the pallets, remove the gunk, splinters and ugly spots from them by giving them a soapy wash and hand-sanding after getting it dried.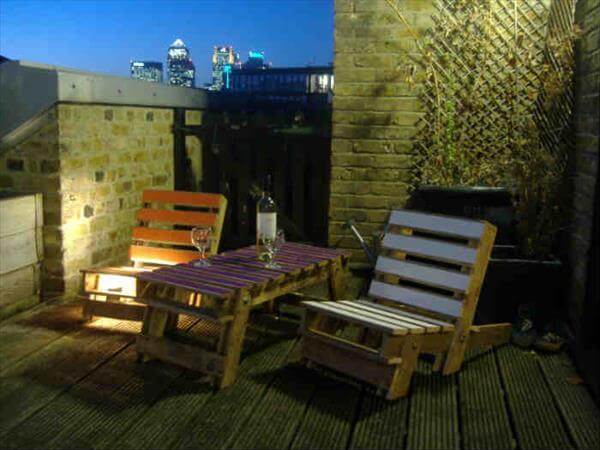 Remove the bottom frame one side of the pallets and pluck the pallet pieces up from half of each pallet board, Then fix them them "X" or cross shape to get a backrest and a relaxing berth position.
You can make this chair fold straight when it is off as a sitting chair and it would also make its dragging and pulling easy to a desired location.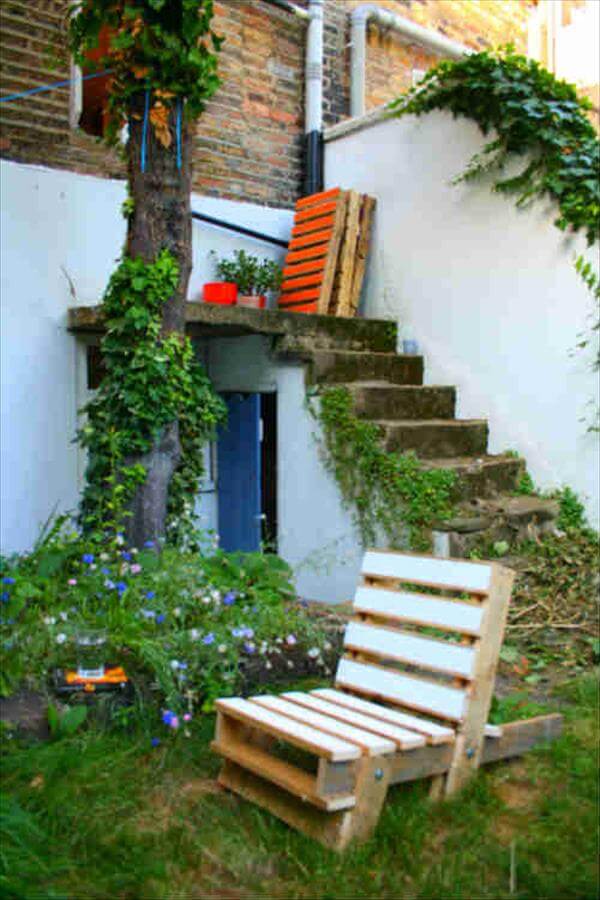 Gas&Air Studios
The front has been made a little bit higher then the back to get a relaxed body position while sitting on it. This is just an amazing and intelligent outcome of pallet wood recycling which is always very cheap, affordable and doable.
Make a copy of this DIY pallet patio furniture to provide you home a warming wooden gift and some extra sitting space as well.