Chairs are most vital part of home furniture and we mostly attracted to them after tiredness. If you are unable to handle the industrial prices of chairs then start collecting pallets to get super functional and comfortable chair at no-cost budget plans. This DIY reclaimed pallet chair has nicely been constructed by disassembling, sanding, cutting and refitting the pallet boards. The style is thick and enriched with wooden character that really makes it full of life.
You can also try numerous other styles of chair with pallets, we have also given some creative DIY pallet furniture ideas to construct your own pallet Adirondack chairs, pallet poolside chairs, pallet outdoor loungers, pallet rocking chairs and also pallet dining chairs. It is always a fun to work with pallets as you only need some planning to turn them into a more different, new and functional shape. This DIY pallet chair design features an arched back, long boss like armrests and heavy duty berth section to ensure its life time availability.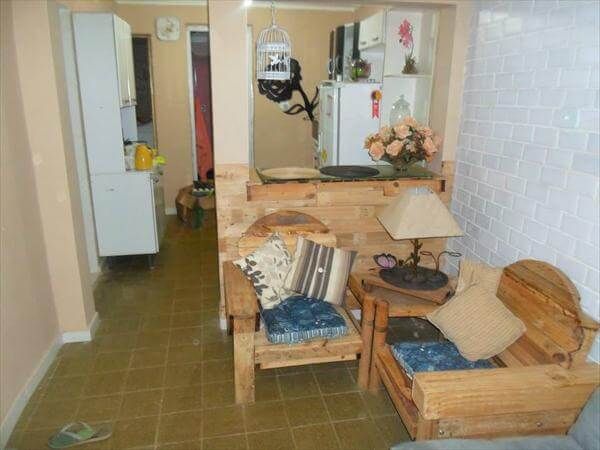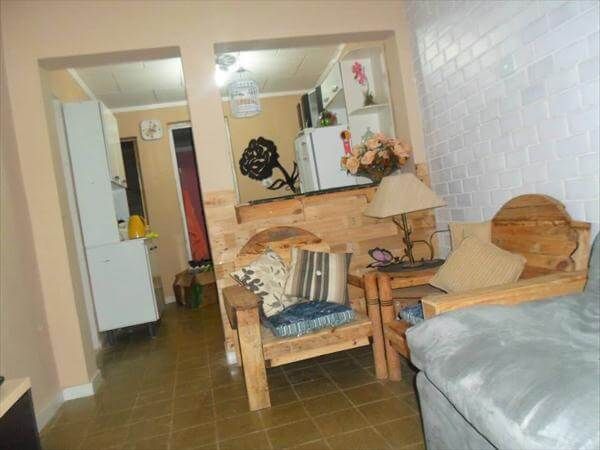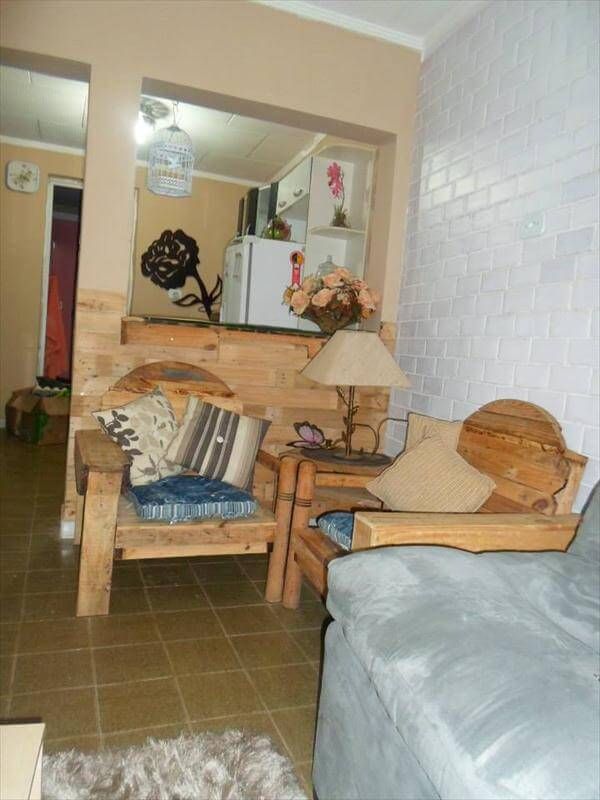 To combine elegance of this handmade DIY pallet wood furniture with comfort, it has been cushioned by putting a foam seat and some pillows. Do try to grab the pallets as it would be much useful to give them a second chance to be serviceable again for home use.
Not only the furnitre, pallet wood really goes well to improve all portions of your home like home interior walls, bathrooms, living room and your open outdoor and garden spaces. We have provided here a big collection of DIY pallet table ideas here to improve any of these portions home with pallets.