Pallets come as a great wood waste from the shipping areas. They are much sturdy in nature as heavy weights of shipping container are put over them for deliveries. Retired pallets can also make us get with lot of useful wood and we can give them also a second chance to live more by making various wooden objects out of them. This artful demonstration of DIY pallet chair with unique legs has purely been integrated out of pallets and has super comfortable design to sit ideally.
Nice berth section and thick backrest really make it royal in its kinds. It looks different from ordinary produced mass of chair due to aesthetic and eyeful design of legs. This DIY pallet chair has been finished with walnut and black pigments for more weather and water protection. This nicely assembled and creatively formulated design is just best to use in home or at patio to get yourself calm.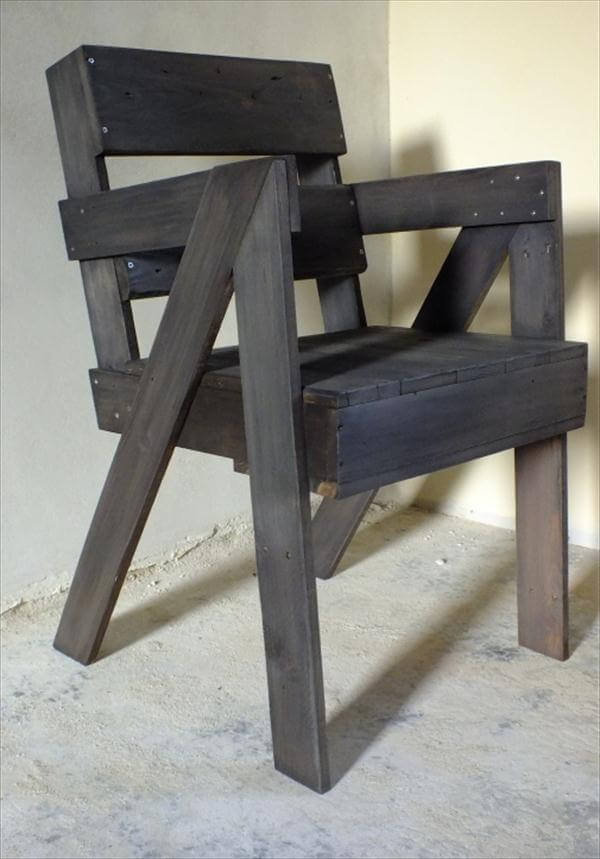 Boards of pallets have been disassembled and then gritted till the bright tone of wood. This stylish design is just best for both matures and toddlers and will last in nature.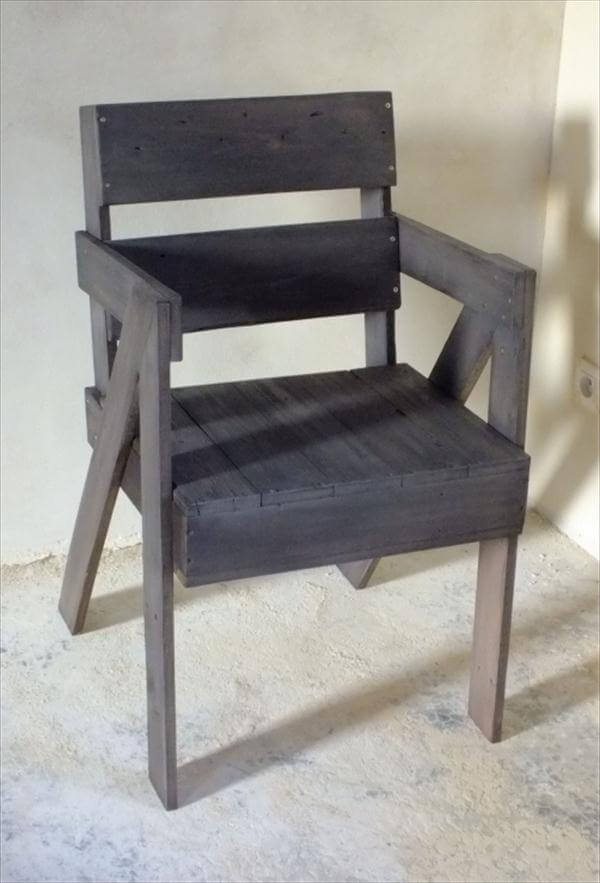 For a nice black tone of wood walnut stain has been used along with some pigments. The angled behavior of legs really bounds everyone under their spell and can entice anyone by its charm.
Just a marvelous design for your home deck, terrace, garden and front home porch. Read your books by sitting on it and it would also be super comfortable for daydreaming.