Wood serves a home in countless terms of act, with every day passing we become needed to accompany some wooden setting to rehabilitate home in its working. Here are some ingenious and creative  DIY pallet wood ideas for the wooden things and tasks in routine. By making an inclusion of these to home will be an appreciated compliment for whole home accent. We have created some of DIY pallet furniture and some indoor and outdoor wooden furnishings in this DIY pallet projects for chic home. We have created a DIY pallet rack for kitchen spice and if not do so many other plans can be make to use it to another scheme for home.
Double up the charm of your outdoor fence with a tiny quick fix of lovely DIY pallet bird feeder to listen up that chirping sweet song. Mold the pallet wood in multiple-character rustic table, which can be assign to any task that your creative mind will suggest at that time of need. Give just a little bit yielding width to your wise thinking and shape up a nice and sturdy DIY pallet light lamp out of reclaiming of old wooden pallet shreds and chunks. Whip the pallet into any shape of that highly urged and stunning furniture you desire and think it a need of your cozy dwelling.
DIY Pallet Bird Feeder Idea:
Patch the wooden fence up in your garden with pallet wood bits and pieces to get some more out of it that just a fence, this little modification will design that marvelous DIY pallet bird feeder. Prepare it where you like and simply make it overlapped and hanged with wooden fence and put on some seeds and grains.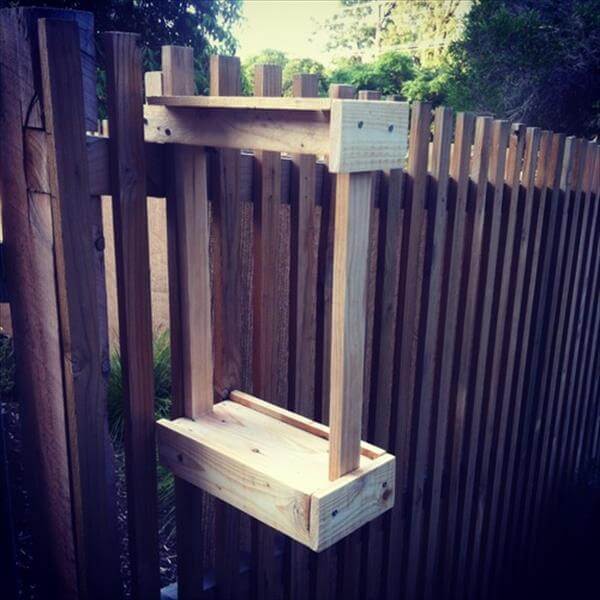 DIY Pallet Lamp:
Give some productive twists and attachments to your crumbled pallet and old odds and end of aged wood to make this wooden lamp stand. Enjoy it with light bulb and some electric power to lighten up softly your bedroom atmosphere to enjoy the lovely evening and nights.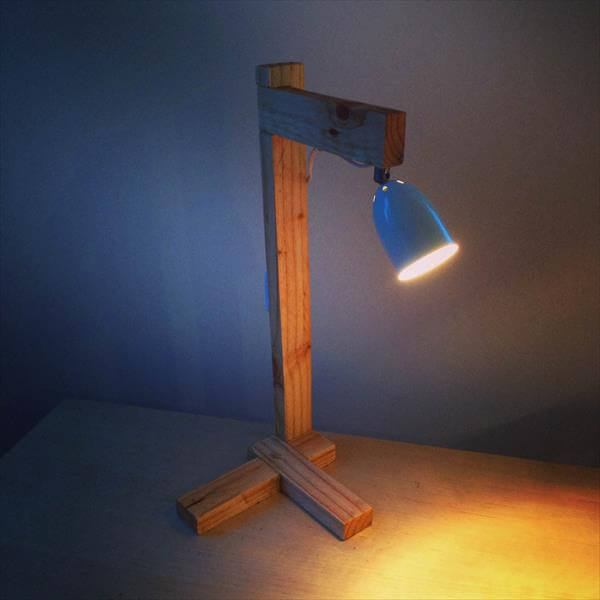 DIY Pallet Rack:
Mold your stripped pallets and some healthy and equally dimensioned planks in a bunk shape and get a rack ready to organize your spices and holdings items. We have joined together three handcrafted DIY pallet trays to make this DIY pallet rack setting accomplished and phenomenal in its trends and kind.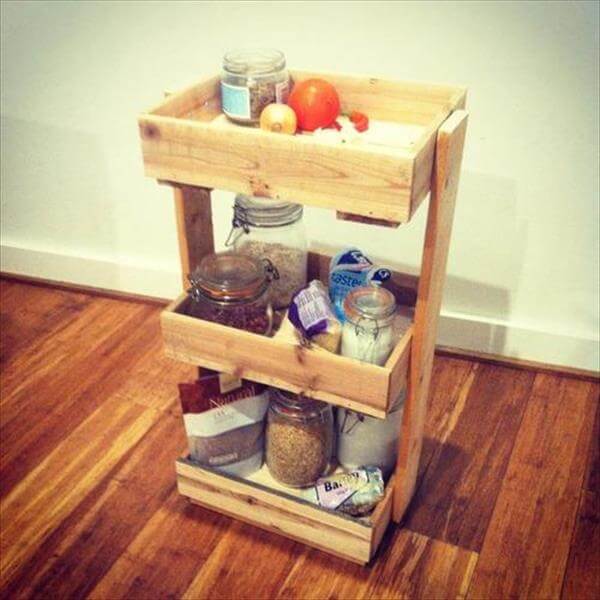 DIY Pallet Table: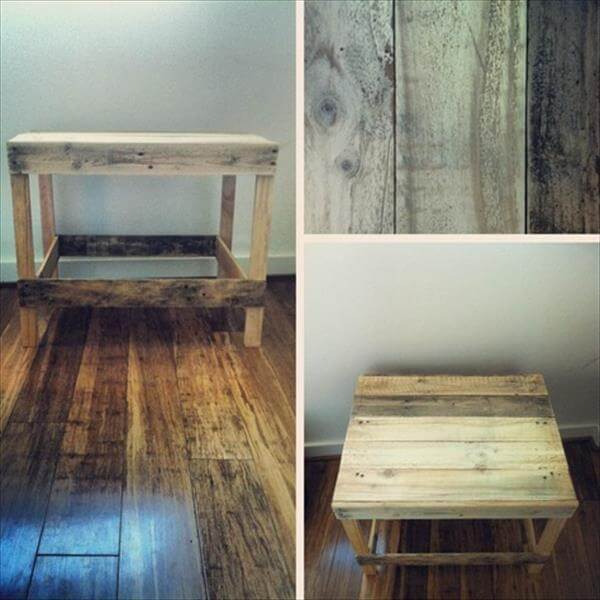 Make this lovely pallet composition of pallet wood to form this rustic and shabby table for home, to meet multiple intense needs and purposes through this wooden delight. Table is highly serviceable and perfect utilitarian delight of home which can be seen any where in home, doing some decorative and routine tasks.