We have given a wall art and texture to wall just behind of our master bedroom. The area behind the bed was looking barren landscape; we have furnished it with wood framework by making tremendous wooden DIY wall though pallet wood. For this adorable wall art and protection, you need some bigger amounts of pallet wood to cover the whole wall area. The hammer, nails, glue, hand saw and measuring tape wood be the main tools which will be used for whole trendy makeover.
We have gone step by step to make this loveable and graceful DIY pallet wall texture with hand sanding, staining, varnishing, and finishing. This would be sublime addition to whole room to look better with this cheap and low budget wall texture idea. To go with measured values for whole room renovation would be the smarter and intellectual though to save wood and your worthy time.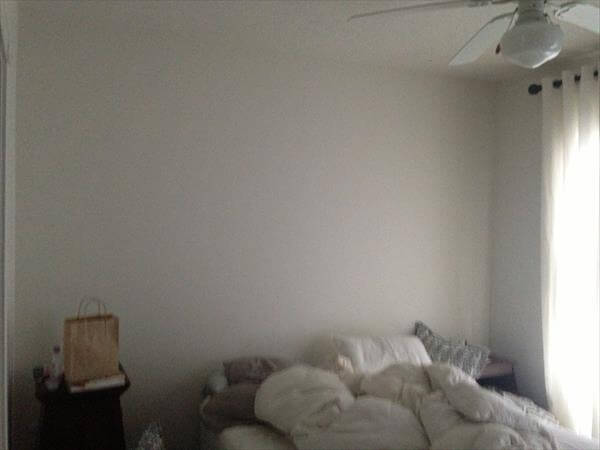 Choose the target first to renovate though pallet wood, we have chosen here a bedroom background wall to be remodeled with DIY pallet wall texture.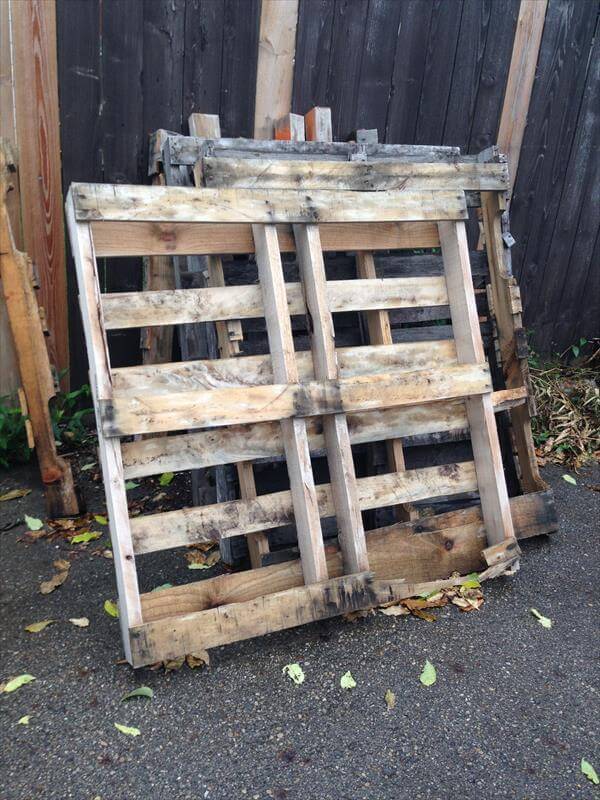 Then get your pallet wood from any source which you will find easily accessible to have pallets in some extra amount. You can also buy it directly from some DIY store if you lack to fine any one pallet around your home or construction area.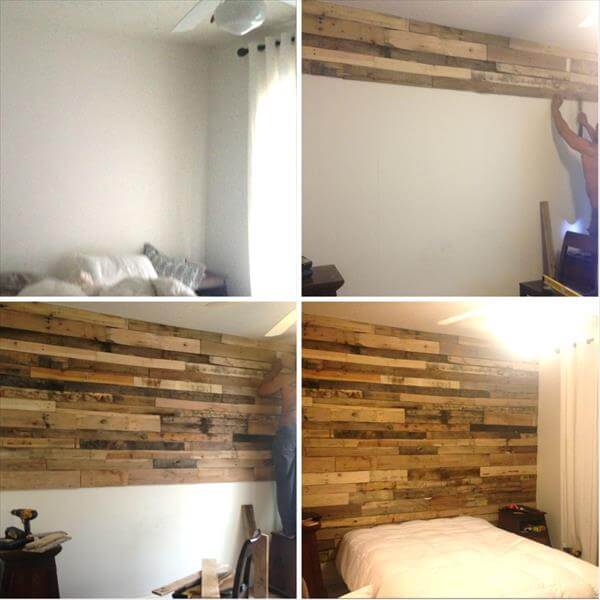 We have started out frame work with well sanded and stained pallets cut in accordance to figured out values with measuring tape. The pallets can be put together with glue and nails. We filled out the whole wall area like a funky puzzle game and at the end, achieve a glorious and enchanting wall texture. The pallet wall can also be covered with desired and personal color coat.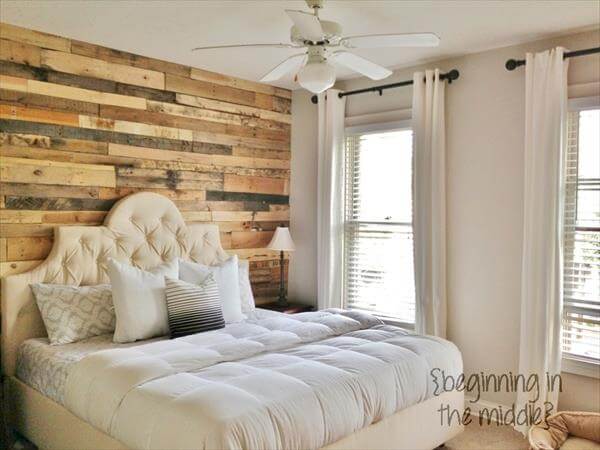 This was the end of our whole pallet framework, a charming wooden background, just behind the master bedroom for rustic and antique room impressions.