Pallet wood can be used in bundle of artful ways to accent the home wall. This subtle manifestation of decorative DIY pallet mirror is an tremendous output from pallet wood recycling and will be a much amusing DIY pallet wall art to any wall throughout your home, especially in the bathroom or living room. We have bought this chic mirror shape from the store sales and in just very low amount of budget. Any shape of mirror will work great for this DIY pallet craft project but we liked this one.
Mirror is having some hardware hanging plans at the back which support very well the hanging and mounting purposes of it. We have used 4 individual pallet pieces to shape up a board out of them, these planks are handpicked and are equally thick and long. This will be amazing pallet mirror to have fun and a serviceable utility for home some make it copied at home which is much easy and super quick to do with proper use of wooden tools.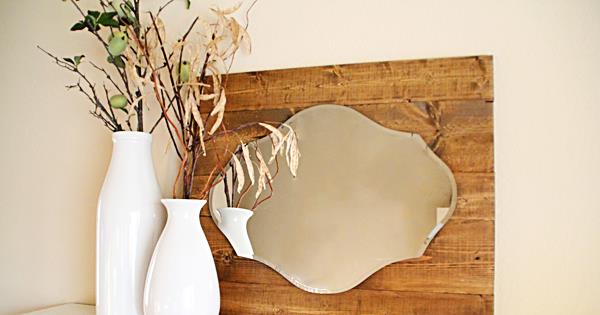 Here we are going to give you some really creative key points about the construction and makeover at home that will make you completely guided about what you need to do and in what way.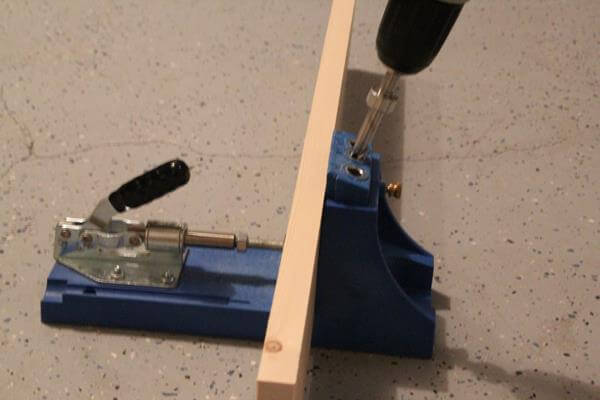 We started off our work by dismantling of pallets to sort a pile of individual planks and pieces of pallet wood. Then we choose some really good looking and healthy planks out of them and make them equally thick and long by using the wood gritting and cutting tools.
The most amazing and important part of the construction work is the addition of pocket holes which we made using a Kreg Jig wooden tool, which is very best invention for secure drilling the thing wooden surfaces.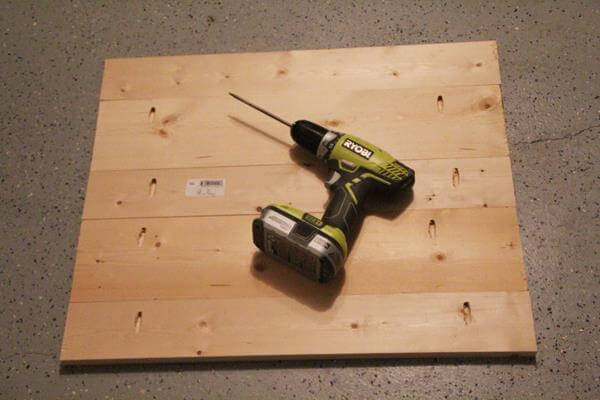 Here you can see the pocket holes spots which are most cleverest part of the construction and will make the boards tightly held, if you layer the glue it will add more inner grip and strength.
Now take the screw gun in your palm and add the screws at the appointed drilled holes to get a plan board for your mirror support and it will act as a rustic background in this purposes.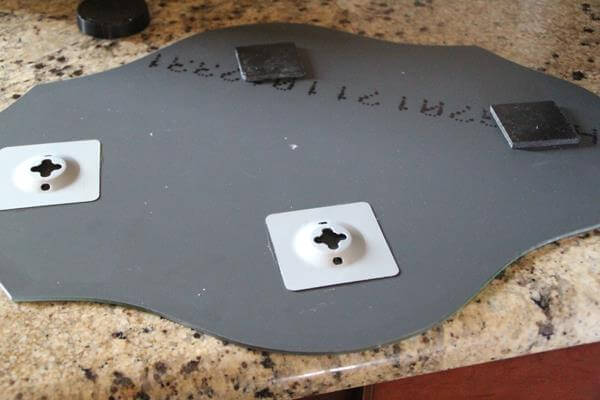 Mirror we got was having some hardware arrangements at the back to be perfectly mounted or hanged. We used them to get the mirror securely aligned on the rustic pallet wood frame by adding the screws from the back.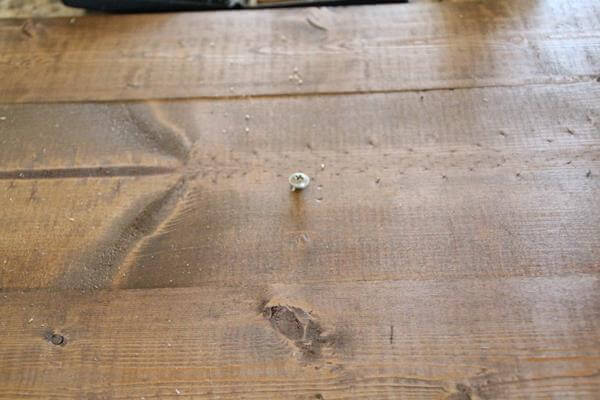 Here is how we added the screws to safely hold the mirror on the pallet board. Make tight the screws at all positions and enjoy a rustic DIY pallet mirror design which will work as a great centerpiece on the living room walls or use this entire setting in bathroom for great mirror services.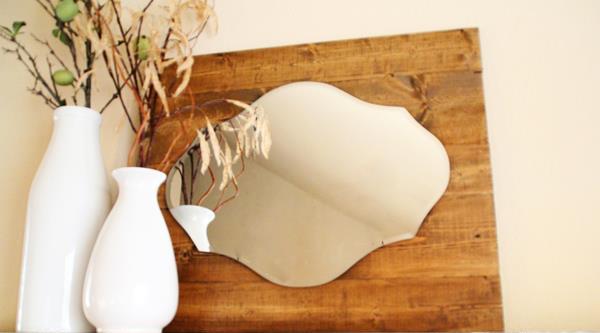 This rustic mirror can add a unique and spellbinding character to any living space and is much visually attractive. This will compliment your home greatly and will act as a center of attention.
There are lots of more DIY pallet tutorials here on our that can make you get with highly serviceable objects and furniture and all are much friendly to your wallet.