Pallet Wood can also be used to take good care of your pets like dog and cats which are the mostly adapted species of pets. Every home pet needs a separate place to rest as you cannot stay all the day long with him. We got this DIY pallet wood dog house from pallet salvation process which was much easy to do. This pallet dog house really provided a separate place and setup for our dog to take some rest for next day fun.
You can go for a custom built of this entire dog house to customize its dimension according to your dog size. If you have a smaller puppy dog then this layout will suit the best. We were just walking in the backyard for nothing while we see a rustic pile of pallet skids, out kind neighbors have pile them there. Go for a little visit to get pallets to copy this pallet house for you cute little dog.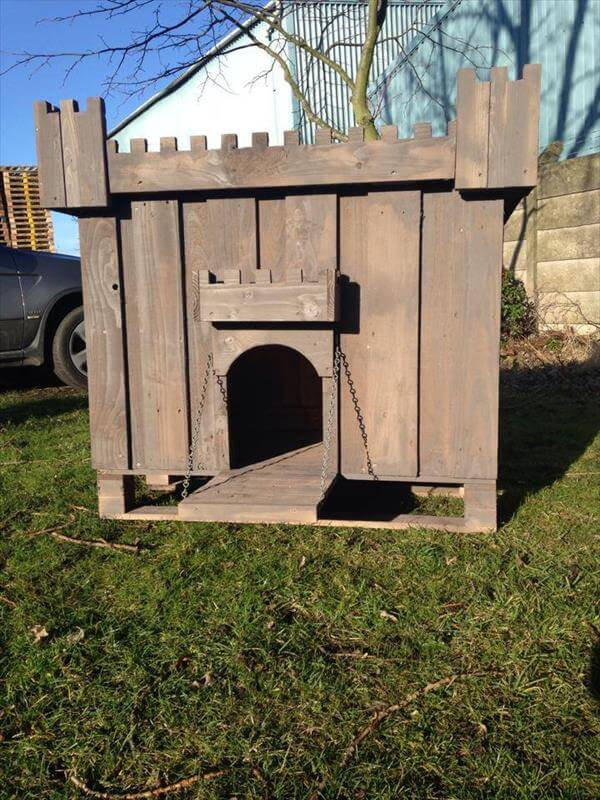 We given a honored entrance to our dog and door opens in an arresting way and have been featured with heavy duty chain support which also adds a great metal touch to our wooden dog house.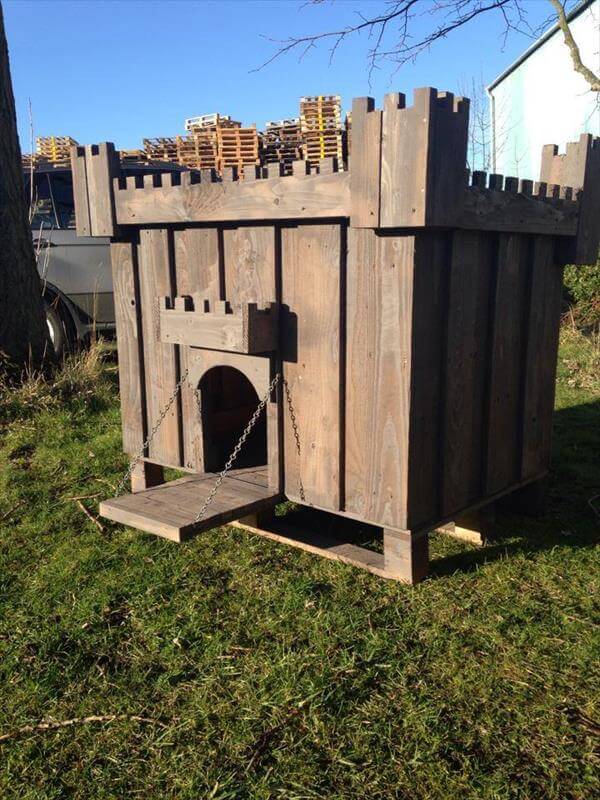 You cannot get a suitable plan for your targeted dog house layout until you do not dismantle the pallet boards. So just tear the pallet apart and then go for this construction by choosing really well type of separated planks.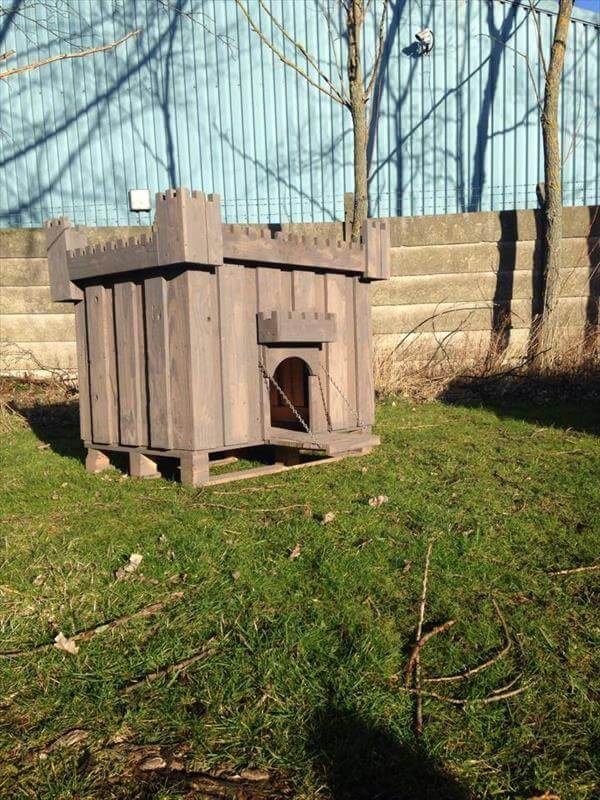 We found this rustic look and appearance is just satisfying to us but there are much possibilities to get a really charming and eyeful appearance of it. Make it painted, stained or inscribe the name of your dog at the front to get a most personalized behavior.