A home should always gain a lot of storage space for better storage of things and also for to gain elegant modern interior environments with zero clutter! However, a chest is always an item to prefer first while thinking about a perfect solution for miscellaneous storage of things! This DIY wooden pallet chest for bedroom can instantly be yours for free if you are having some pallets in hands! This chest is just superb also to use individually to store the toys, jewelry items, workshop tools and even the chic wedding frames and gifts!
The lid of this chest comes on heavy duty hardware hinges which just cause an ever smooth and controlled opening of the lid and the inside hardware metal supports can also make it stay opened for while at the time of use! Paint this pallet chest for a modern chic appearance, stain for a changed delicious wood tone or simply make it white washed for a shabby chic or distressed white appearance like done in this case!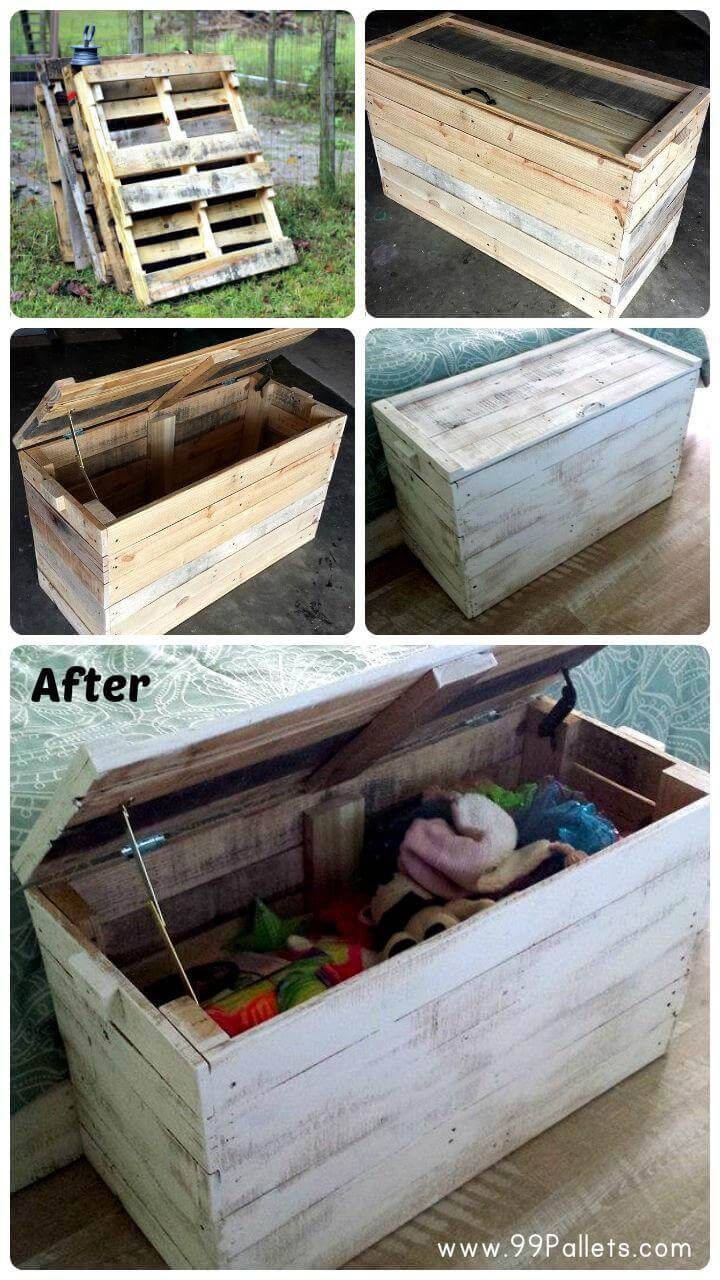 Here it has been got to digest the bedroom clutter!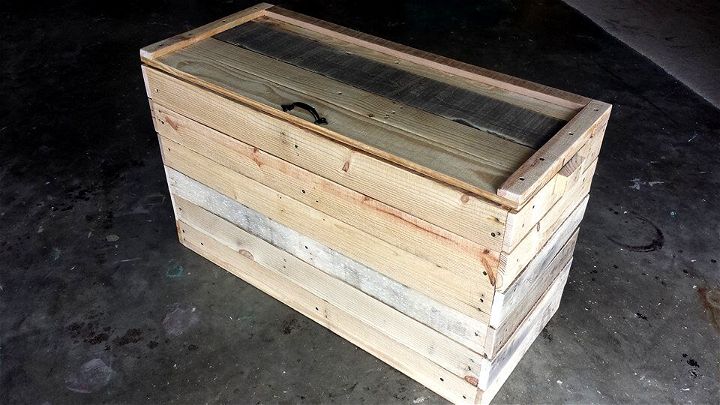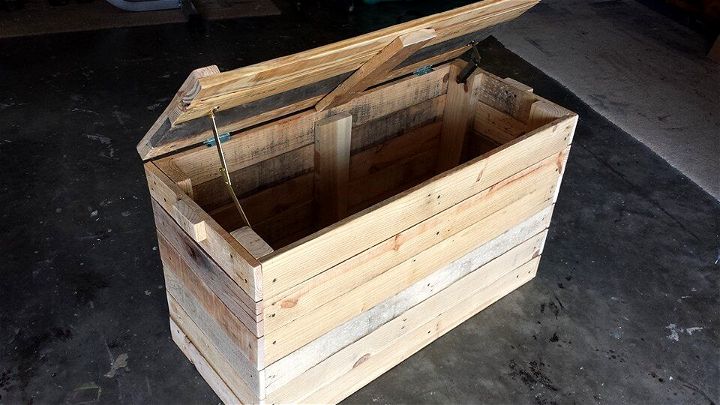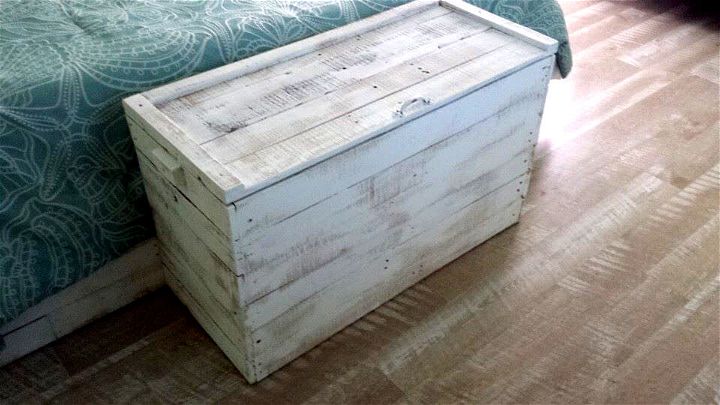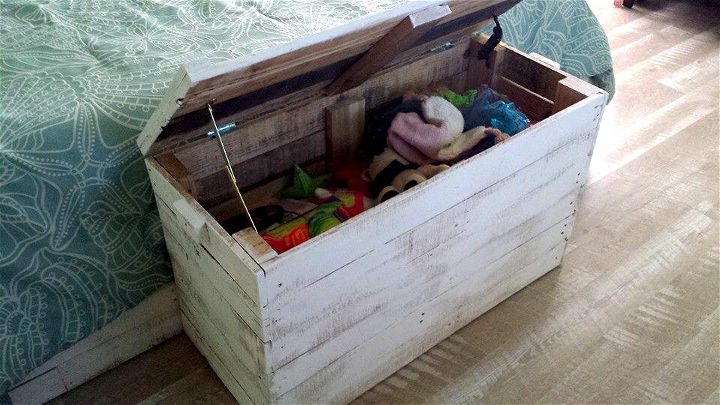 Made by: Coastal Pallet Furniture