The indoor bar areas are considered the fun part of the luxurious lifestyles and so they are mostly seemed to belong to the rich people and their lavish houses. But today we are going to break this misconception of the people as now even the common people can enjoy a indoor bar possession and that too staying in their budget limits. Yes m saying right using the recycled pallets and some metal you can create this low maintenance DIY industrial style pallet bar for your living or lounge spaces so that you can also enjoy a party spot in your own home sweet home.
Apart from the large top to get served with the drinks the bar has been featured with a drawers and closets to hold your glasses and the beverage bottle stock in them. And its sleek design with the shabby chick look would add an modern trendy style in your spaces and thus you would have a bar with out compromising on the gorgeous design and shape. So get some pallets and have your own fun bar to enjoy parties with friends at weekends in the cozy atmosphere of your home.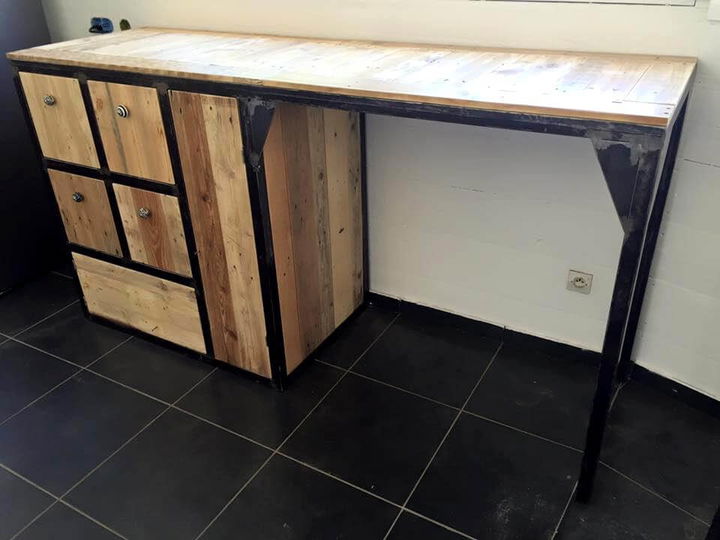 This amazing pallet bar can be a really fun addition to your living or lounge spaces letting you enjoy a permanent part spot with the friends and the family enjoying drinks, cocktails and snacks on.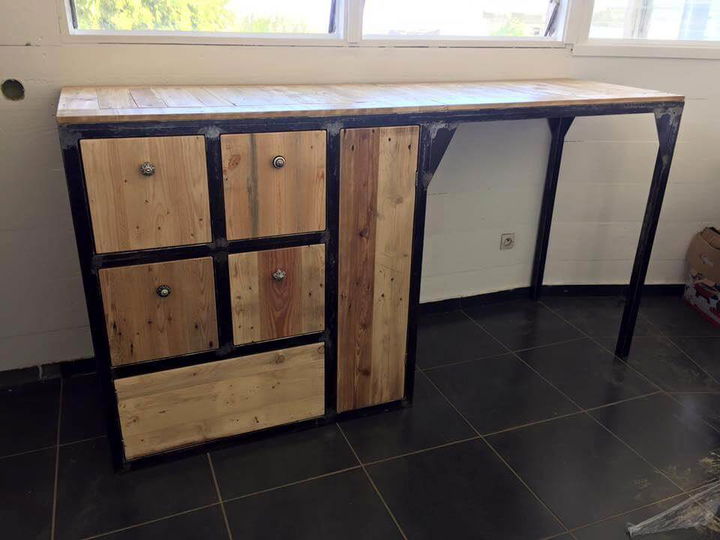 The bar looks really an incredible piece of finely crafted hand art and that perfection in work has been gained by involving metal and pallet both in the structure formation of this bar.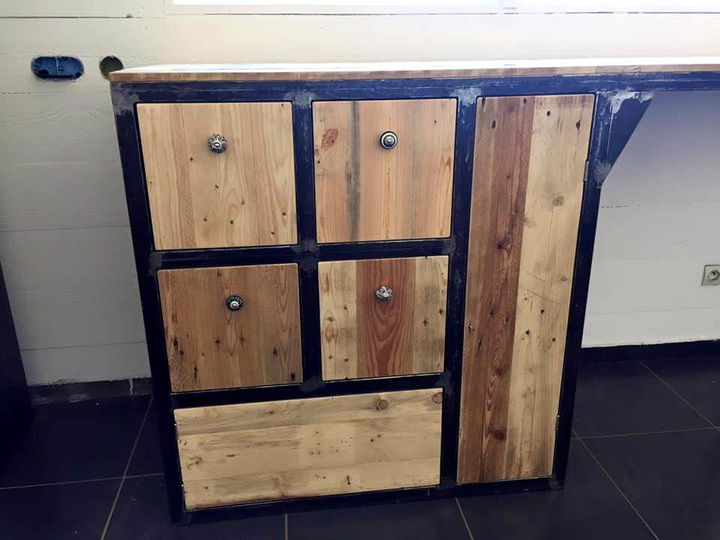 The bar would not only provide you utter fun but sheer functionality too as it has been build with drawers and closets at the left side so that you can store and organize all your fun time stuff in them.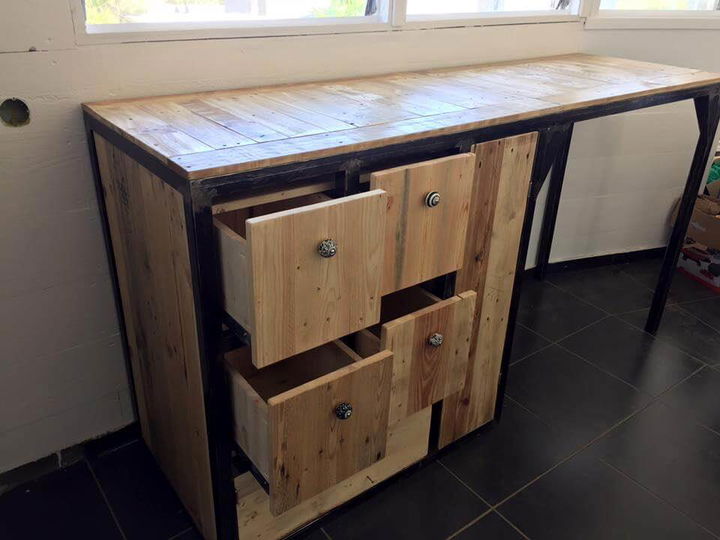 Metal pieces with gross rust treatment have been used in the stripe form to build the boundary line  and the leggy support the bar structure as clear in the picture.The cubic drawers and the rectangular long closets have been made separately from the pallet slats.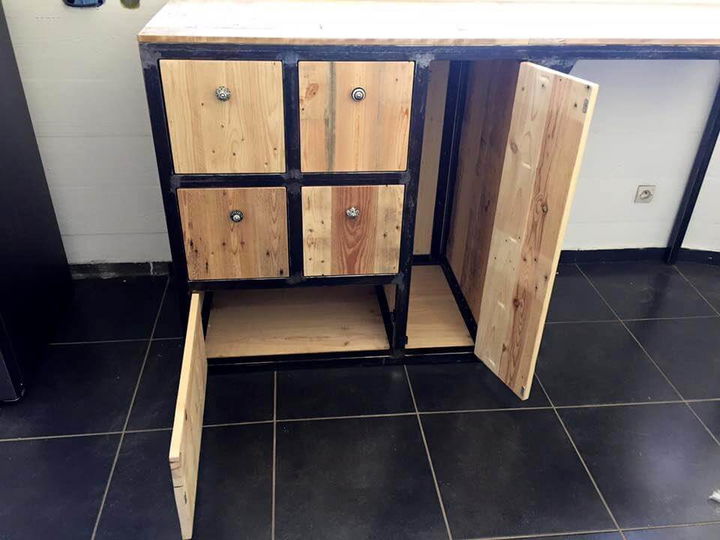 The drawers have been stuck in their prescribed pockets on the metal glides and the closet doors have been inserted with the hinges to get them attached to the bar so that you get perfect storage space for much of your bar stuff.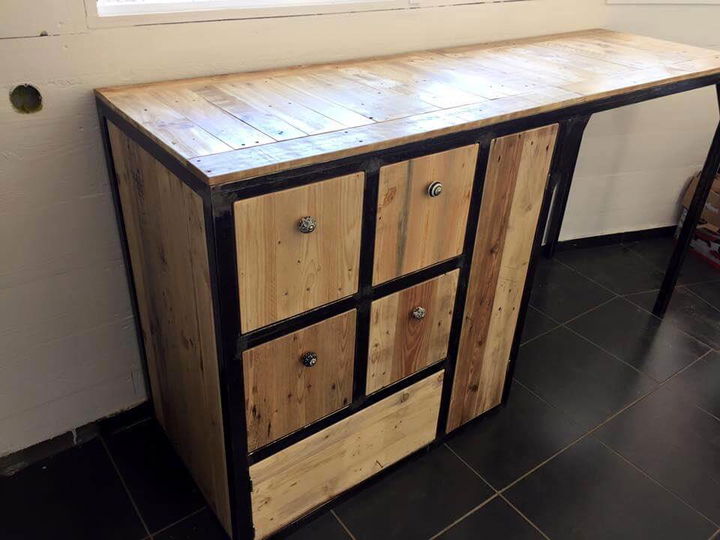 The metal part has been treated in black and the wooden pallet part has been kept unfinished only treated against the termites and a sanding session for clear wooden surface.
Made by: Kaz'palette Design Creation