Shelves and wall organizers are items of daily use in home and we can be a little bit projects with pallet wood to get them all at no-cost! This DIY pallet wall rack has been build with 100% deleted and reclaimed material of home and comes really in handy to organize a bundle of your objects. Some removed pallet planks from original pallet boards have been reinstalled to get an art style shape. Some discarded knobs found at home trash store, have been added to trigger this wooden shape as hanging rack design for any home wall!
Set this pallet organizer off for any purpose as it can hold your jewelry items, coats, keys other immediate accessories. It would be perfect addition to your hallway or entryway to accomplish all your handing demands in better way. 4 equally thick pallet boards have been integrated to get this super functional hanger while 2 shorter sizes of them come at both sides of this DIY wall hanger for an artistic look. You can finish it with a coat of paint or stain for more stability and charming look!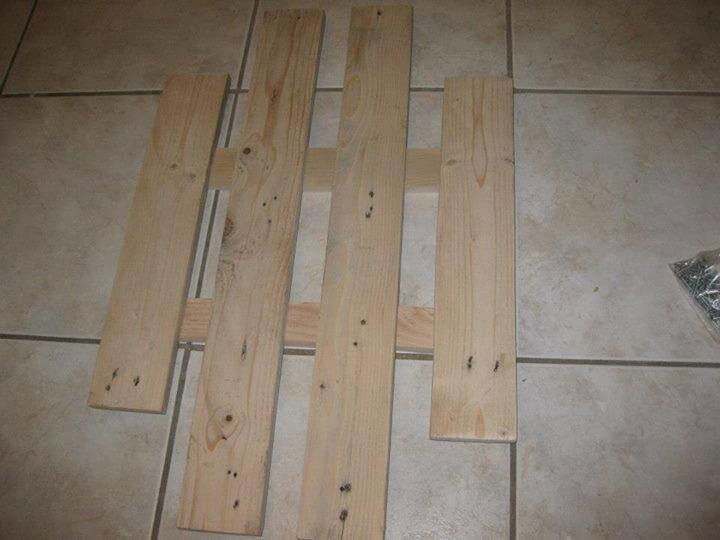 Wall organizers are commonly used in every home to organize the clutter! However, you can easily make the most amazing organizer with pallets with numerous different artful shapes.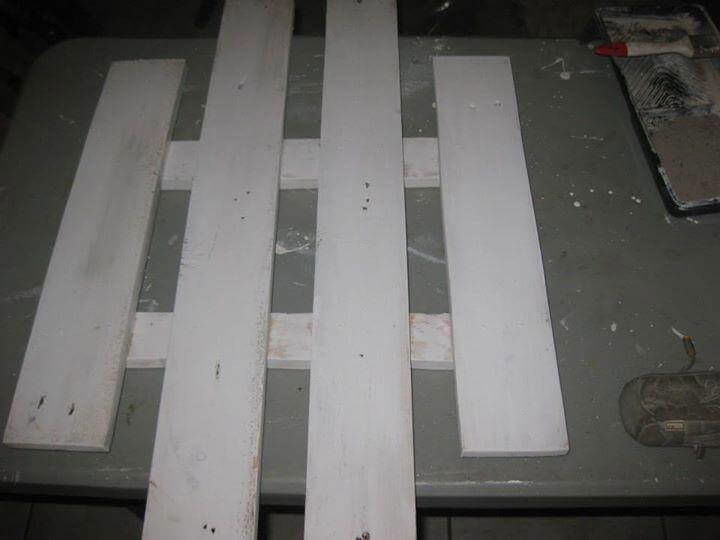 This artistic look has been achieved by installing two unequal pairs of removed pallet slats, nails has been added to hold each one in place and white paint has been used to given a charming and distressed white look to the this hanger!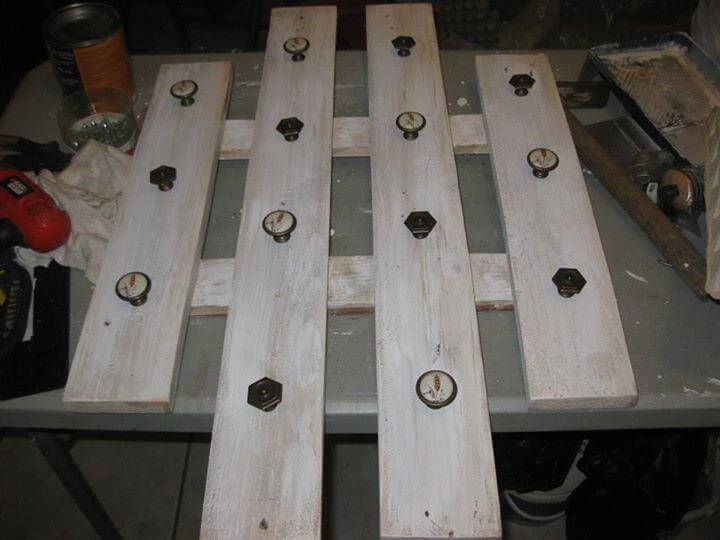 Discarded knobs from home trash store has been added to this rustic rack design that enable the setup to hangup your accessories jewelry, keys and handbags!
You can try some different art styles to have enjoyable personal look of this wall hanger and can also give color variations according to your own choice. Really a fab pallet furniture to organize your entryway or hallway walls for bigger compliments!