Pallet wood is basically the hardwood type and pays a great duty as shipping pallets. Pallets are mostly made with Oak, Pine and Lumber wood which are most study types of wood and are subjected for home furniture. We gained also some pallets from the shipping area which have become just useless after shipping. We made them readjusted and found this grand DIY pallet L shaped sectional sofa plan for home front porch.
These overcoming pallet sofa ideas for sitting can easily be produced at home without using the cutting or any type of wooden tools. You just need to arrange the pallet boards in any way you want for sitting and then make them upholstered with mattress and you are just done to have a very serene seating space at outdoor. How can we forget about the centerpiece DIY pallet coffee table which will support the meals and beverage items there.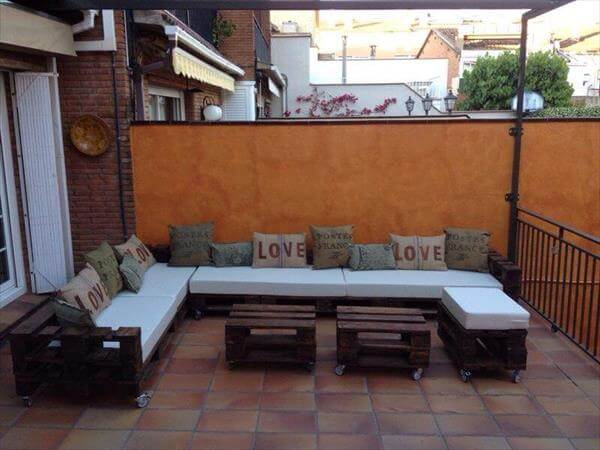 Here is over LOVE themed pallet furniture which is just a lovely piece of kind and have been wholly on wheels. Burlap pillows and cushion are only ingredients in this elegant and comfortable design for which we have to paid or get them from home.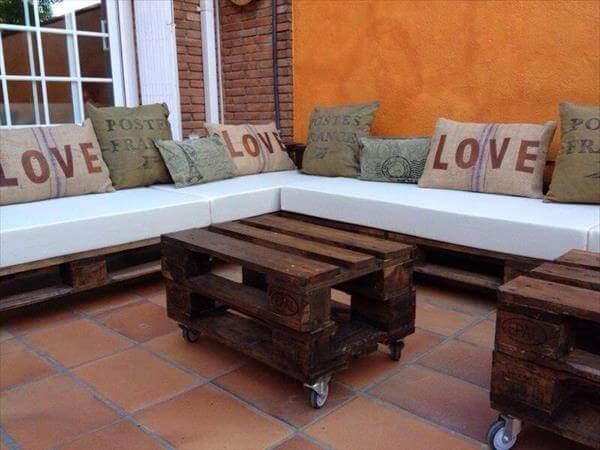 Metallic wheels and casters not only make it charmingly move but also give a very chic metallic touch to rustic wood. Just get your hands on some rustic pallet skids and get such a nice furniture in home.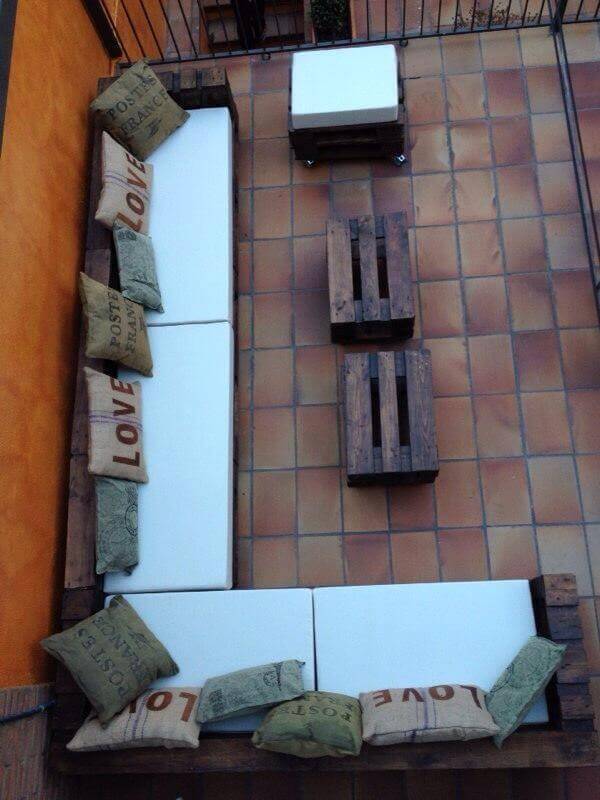 Wood has been given a through out sanding and staining and you can see the dark brown color on the wood which is due to dark walnut stain coating.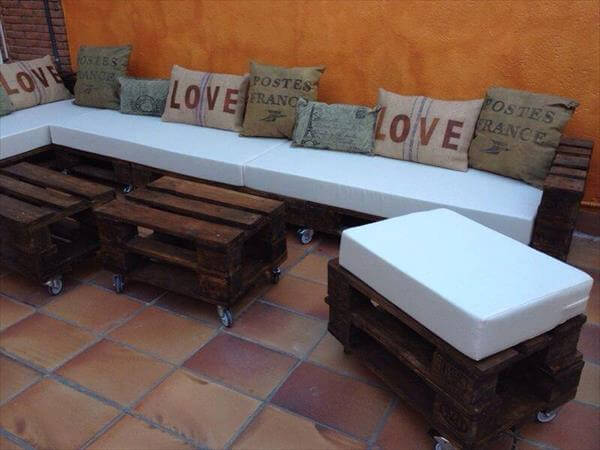 We have provided the whole plan some high density foam mattress and have also prepared a DIY pallet ottoman for this rustic sitting furniture set for outdoor.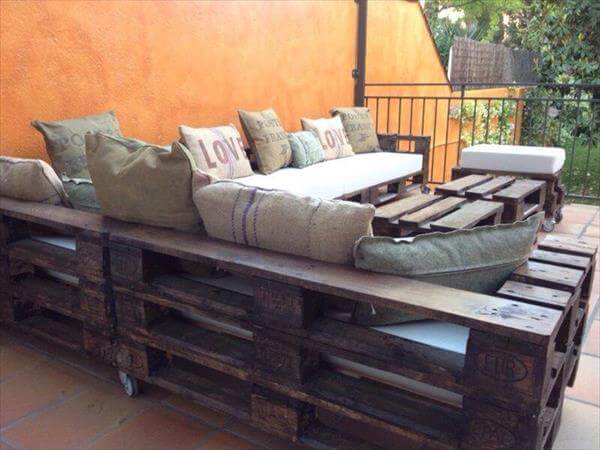 We have arranged the pallets in a very hilarious mode which came up with a very visible and detectable style and provide a great sitting area. If You also really want to style up your patio with such an cheerful pallet projects then get some pallets and go for it at home with your own creative hands.