Pallets are the best things to get your hands dirty with when you are looking for the cost free and easy furniture possessions. Anything to everything that comes under the banner of furniture and decor can be availed well from the pallets with some easy and feasible stacking and yoking techniques. Either in the separated slat form or the full skids the pallets are fun to work with in any state.
Apart from the basic and most focused furniture pieces like sofa, coffee table, beds etc the extra items like the desks can also be created from the pallets and to show you an example. We have this DIY pallet computer desk with us. The pallets being cut into the slat forms have been shaped up to install this desk, having a top shelf and the drawers at the left sides to let you have extra storage options for some decor and utility stuff.
Here it has been kept unfinished so that you can accentuate its rustic and natural look for your home decor but you can change it with the matching hues of your home decor.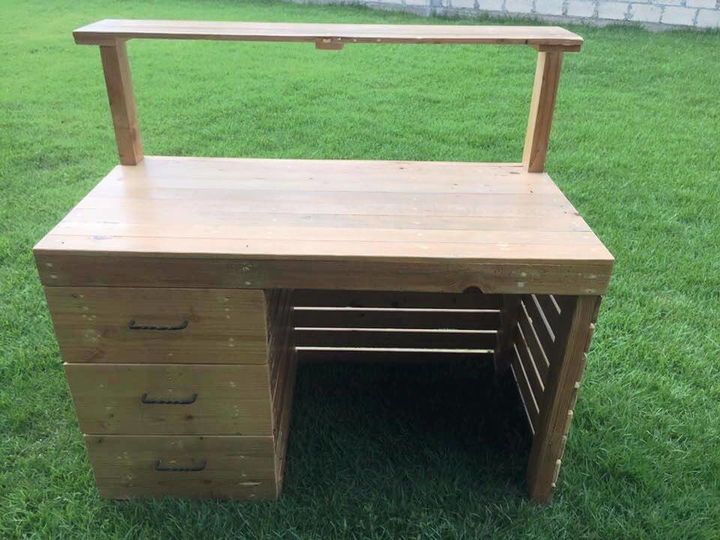 If you work from home or you have students at your home then this pallet made computer desk must be at your home to let them work on their assignments and projects.
The professional looking design of this computer working desk is no less than any market bought one but it has been easily made at home using the pallets in slat and plank form.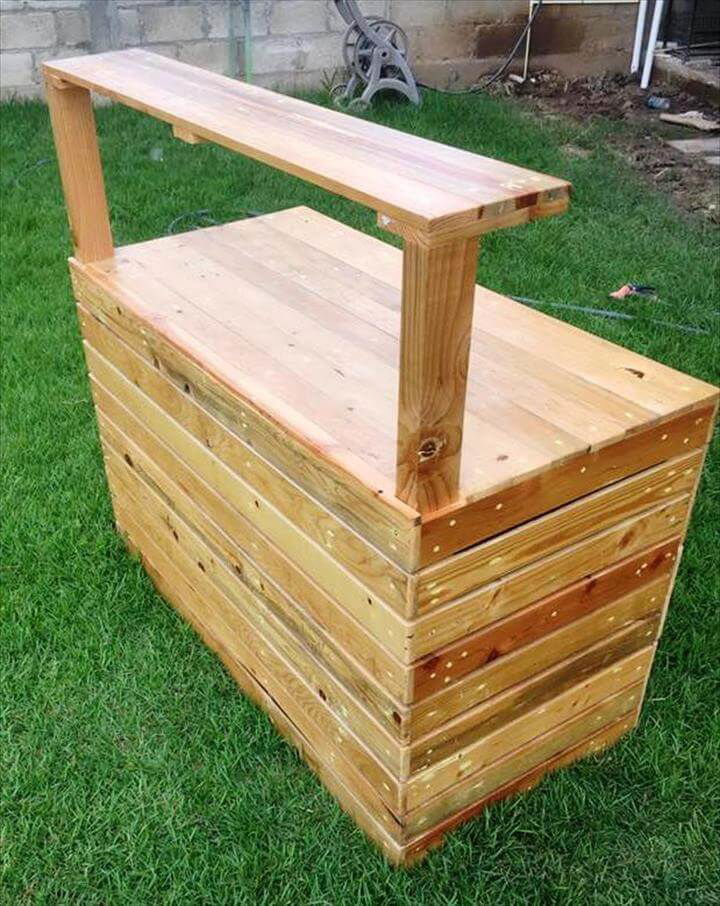 Apart from the main top to hold and operate your laptops and computers on this desk is also provided with slim to shelf to hold your picture frames and some decor piece to make it look stylish too.
The drawers at the left would a lot of your needy stuff like books, files, stationery in them with the metal handles for easy pull outs with the unfinished rustic and natural look.
Made by: EcoDesign by Sé Verde