Ottoman is a great piece of furniture and often comes with a serene and padded and stuffed cushion. Just sort out the place you want to embellish with such a tranquil delight, pallet wood will done it for you on cost efficient budget plan. Few things about pallet wood should keep in mind while getting it for home pallet furniture plans. Make sure that it is free of harmful elements and should chemically untouched. You can make sure about all that by examining the tag on the pallet.
We have reclaimed this coordinating DIY pallet ottoman to support sitting room chairs and sofa. This nicely shaped up utilitarian furniture will rock as to be a DIY pallet coffee table at the time of need. This appreciated and sophisticated object is the most time preference of living room is highly urged in trends. You can stuffed it with wadded fabric, wool and foam to have that assumed royalty of comfort. We have done its batting with foam cheaply gained from the store but is endured in nature.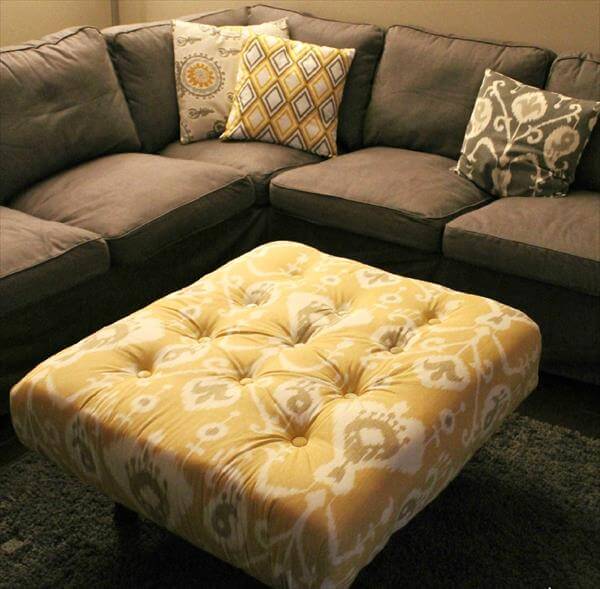 After getting this nice arm less and backless shape of pallet ottoman, you can for its upholstering through hands with buttons and foam, this may little bit hard to do but the selection of exact tools will give you the precised and super easy hand work for this tufting process like the upholstering needle.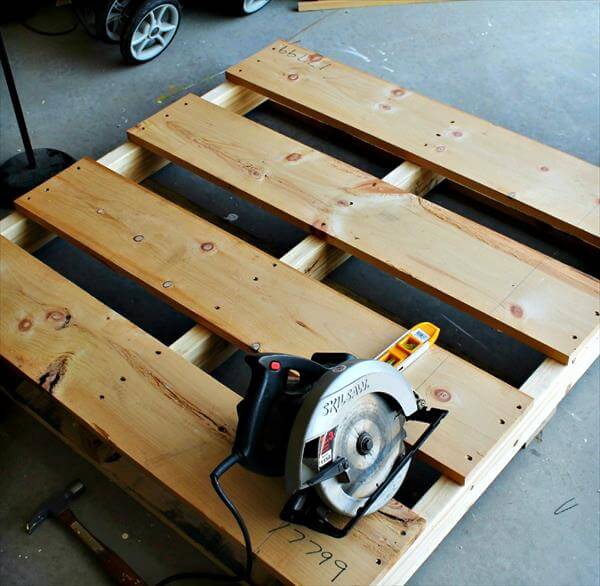 In wooden work as you know the cutting according to measured configures and values would be every thing regarding to accomplishment and perfection. For straight forward and effort less cutting you can make use of this circular electrical saw. We have used circular saw for cutting the pallet in accordance to that of ottoman's dimensions which we selected 37″ by 31″ inches.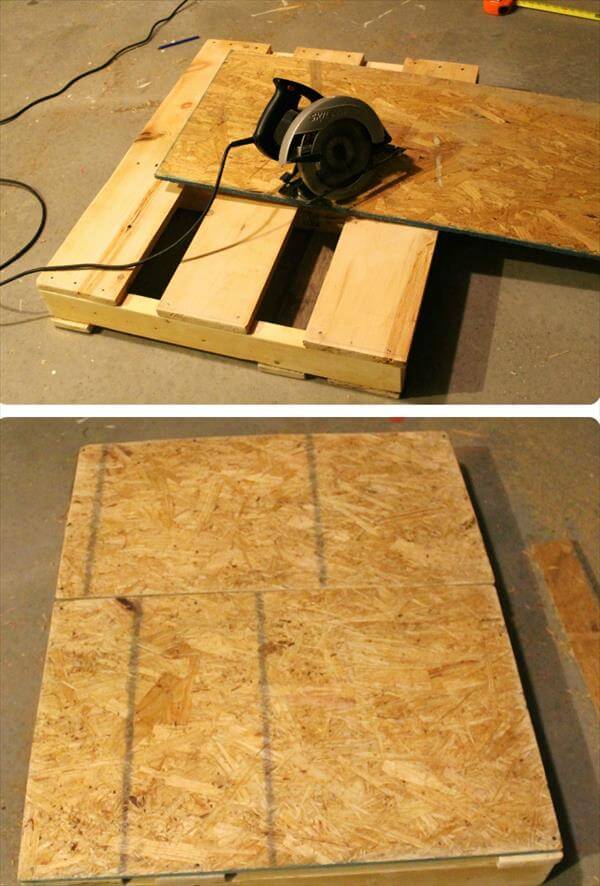 To find that inviting and stimulating wooden shade we sanded and rubbed the pallet for appreciated and glowing wood charm. For this purpose you can make use of electrical sander which gives you the nice work in very tiny interval of time. To fill up the pallet in nice shape we have applied the CDX plywood, an ingenious formulation to get wood endured ans smooth.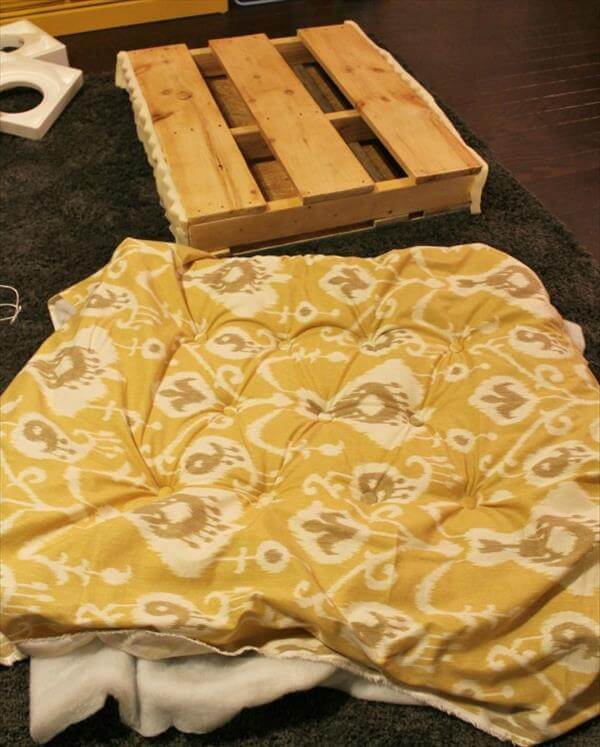 We have used the fabric from the store which is much suiting to that of pillows and cushion covers. We have done all the batting and tufting process at home to get that supremacy of serene comfort. Get some button from the home depot store for complete upholstering. The short tiny legs are also from the home depot and we have got them stained with min wax, perfect solution for endured black wooden shade. We have also used the metal brackets to use them as a perfect leg holder.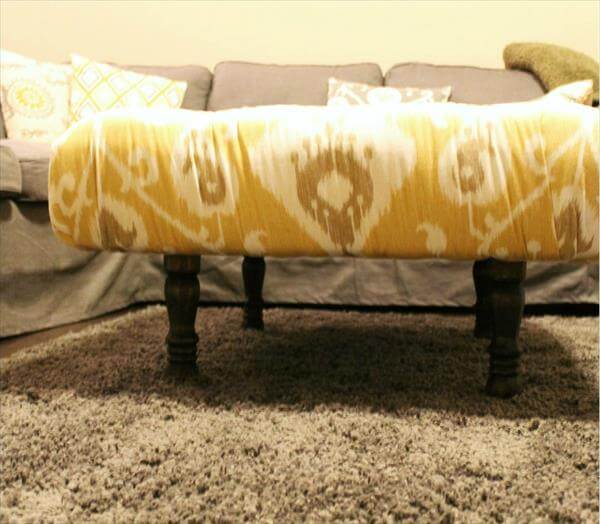 Make this handcrafted sublime addition to your sitting room to do a plenty of highly serviceable acts. It would be a great accent and compliment and will be more endearing due to hand done framework on it. Whole of the idea is from the rustic pallet wood, which we found on rubbish pile, lying for nothing but to be ruined.