Pallet outdoor furniture is wonderful idea to prepare furniture to sit in the lawn or garden of the home. Outdoor furniture normally comprised of sofa or chairs or benches and table to place in the lawn and enjoys the weather while sipping the coffee or tea. Pallet woods are easily available to make the sofa in simple style by joining the pallet woods simply.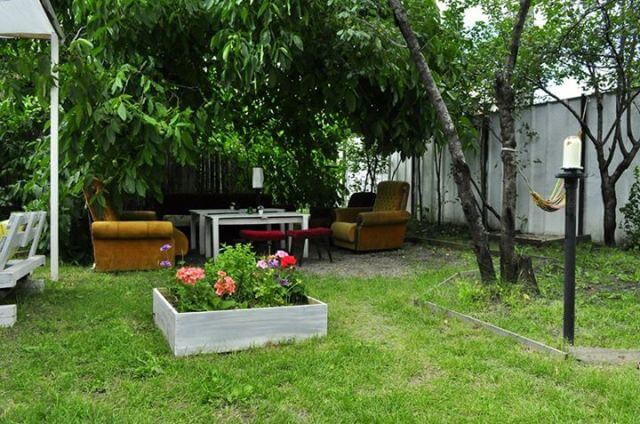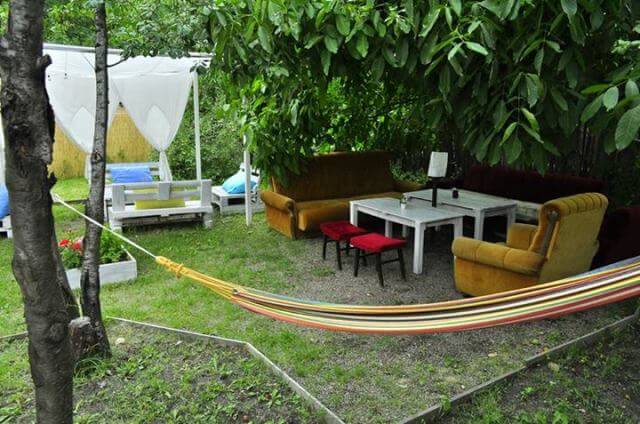 You can make two long sofas to sit more people rather than one long and two small sofas with arms. In the pallet sofa, you can add arms or not. You can add the mattress over sofa or let it simple and paint in white color to make it beautiful. With other pallet woods, you can make the pallet benches or chairs so that it can move from one to the other easily. Pallet outdoor furniture can be completed with the pallet table by making spaces among different pallet woods below the upper surface.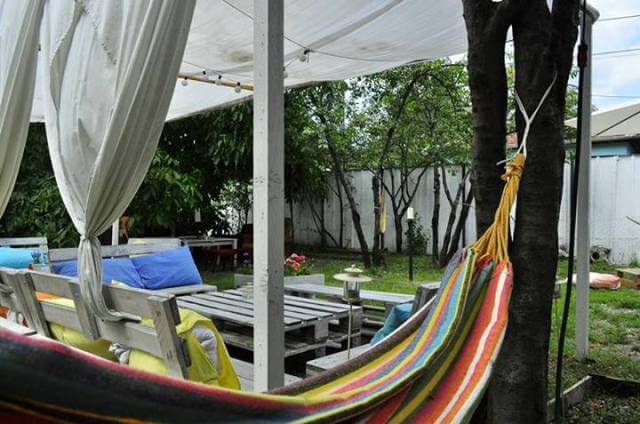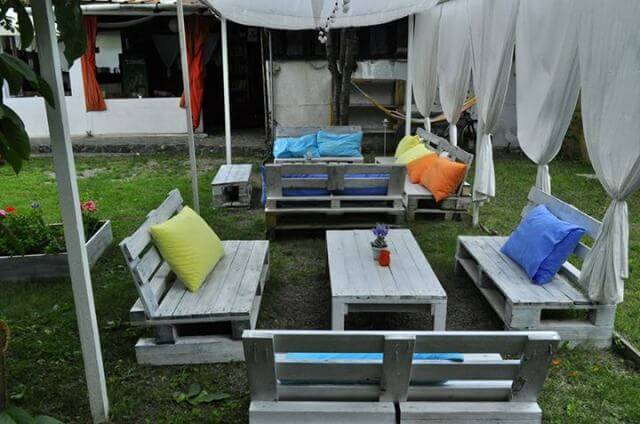 You can place cushions over the pallet sofa to sit by taking support of the cushion and it gives you convenience. You can place this pallet outdoor furniture under the spreading net in one side of lawn of your home. You can also make the pallet planter to grow beautiful flowers in it and place them at different places in the lawn of the house and enhance the beauty of the home.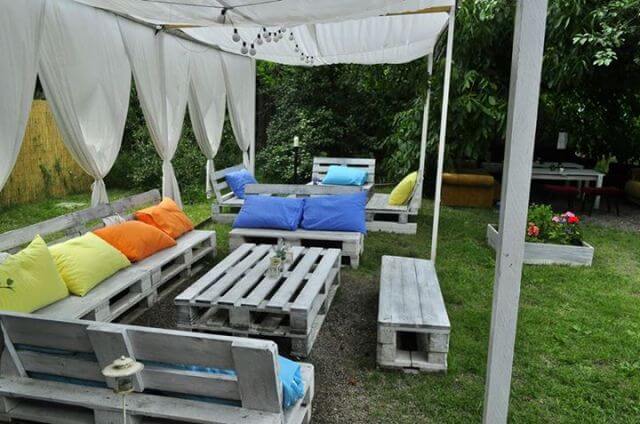 If there are shady trees in the lawn of your home, then you can also place the pallet outdoor furniture under the dense shade of trees. The pallet table has enough space to place lot of things over it. You can enjoy with your family or friends while sitting in the lawn on this pallet outdoor furniture and take coffee or tea. You can make the pallet furniture according to the space available in your lawn.