Is your garden losing the charm? Do you really want to bring it back to a prominent phase? If yes, then we have a great DIY pallet garden for you that will really make to stay on an affordable budget. We have constructed a DIY pallet vertical garden using some rustic pallet skids. This rustic wall gave very stunning and overwhelming looks to our garden and really made it beautified. Just a little bit of your efforts can make your garden spruced up in its trends if you use the pallet wood creatively.
Choose the appropriated location in your garden to fix this rustic DIY pallet wall centerpiece. The blank area of this wooden wall can be subjected to various decorative patterns and arts. We just make it painted in black and blue and then jeweled it by hanging some pots over it. You can also create this setup in at your terrace, outdoor patio and at home deck for gracious and sensational natural looks of hanging flowers.
Supplies:
Paint (Black & Blue)
Flower Pots
Pot Hanger or Copper Hanging Tape
Hand Drill
Screws
Paint Brush
Sand Paper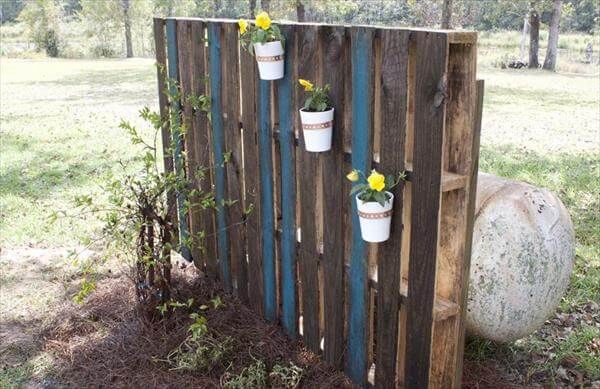 We were having a lots of space at outdoor and we just want to create some fun using this blank area of our garden so we made this garden wall using the shipping skids.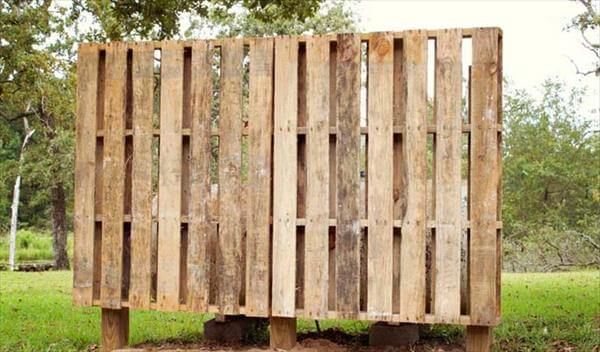 First of all we planned the space to get a garden wall setup then fixed up some heavy duty wooden supports to handle the large weight of wooden wall.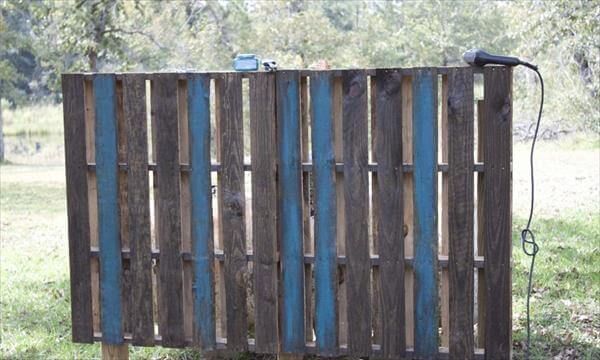 We selected the black and blue shade of paint for our garden pallet wall and then make it located at the center of our garden for a charming view. You may go with your own options to make it look well.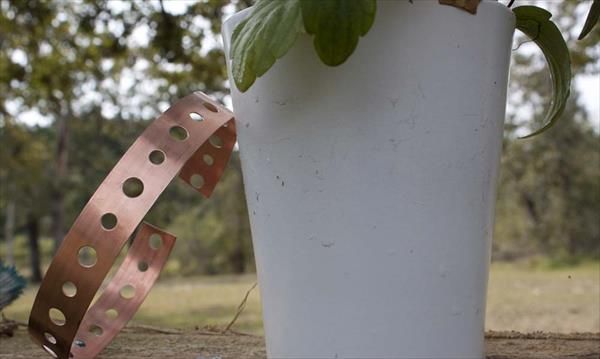 To make the wall more embellished and garnished we planned some pots to be over it. For this purpose we selected the copper hanger and pots to accentuate it in really arresting mode.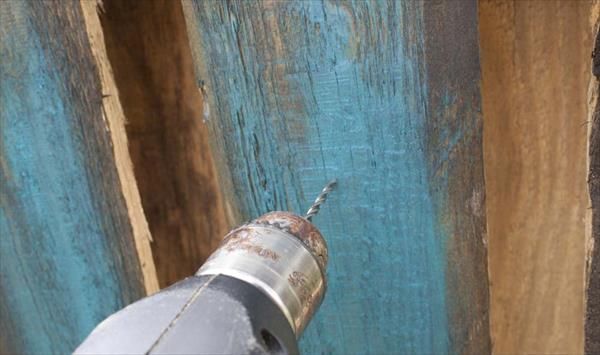 Firstly we drilled the hole using the hand drill and made it a little bit deep. Choose the thick portion and surface of the wood to drill the hole to avoid cracks in the wood.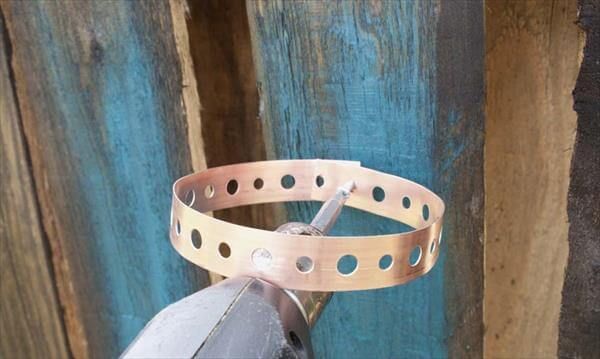 Now fix a screw through the copper hanger to the wood for a tight way hanging of the pot. You can buy a copper hanger tape from the market to get the according lengths for hanging purposes.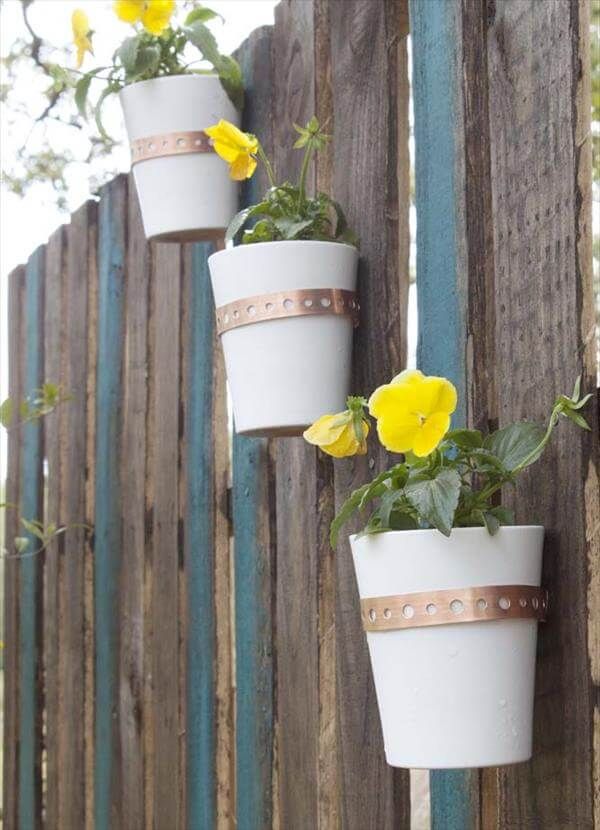 This plan terrifically emerged with a great decorative sensation and it really spiced up the garden ambiance. Make it copied for some bigger compliments of your garden.
There are various types of pot hanger with different metallic natures in the market choose that suits you best according to the weight of the pot. You can create a chic pattern too by aligning the pots in any style and shape.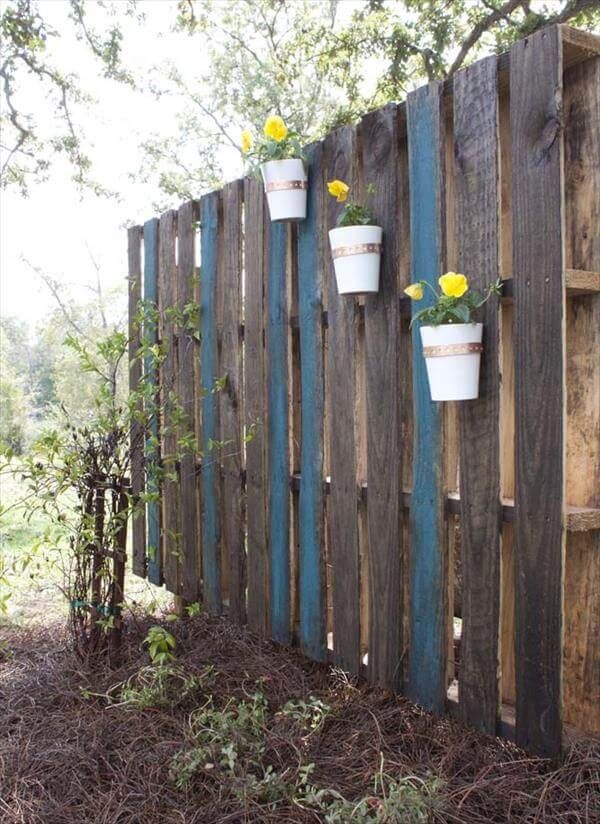 You can apply this DIY pallet vertical pots garden to beautify any portion of your home exterior which is just going down in beauty. If you have no open space then make this setup hanged on a outdoor wall to get great compliments of home decors.
Pallet wood is free of cost so you can adapt this whole DIY pallet plan without worrying about the budget. Just feel free to do this for your home and we have also done it at no-cost budget plan.