You can also magnify the existing decors by using the pallet creatively. We have recently covered a plastic pot with pallet wood to get a DIY pallet planter box which has a pretty cool looks and can add a unique character to any of home porch and home lawn. You need to measure the dimensions of the target first for better fixing of the pot to the pallet opening.
This will not add only the the beauty to the the already existing pot but also makes it secured. Now you will enjoy the more beautified charm and grace of the pot. Such a DIY pallet garden planters look much appreciated at home entry way and at the front porch. We have selected a plastic flower pot in this DIY pallet planter box tutorial having squared shape to fit in the pallet box. You can play with it by throwing any pastel shade for more gracious and stunning impacts.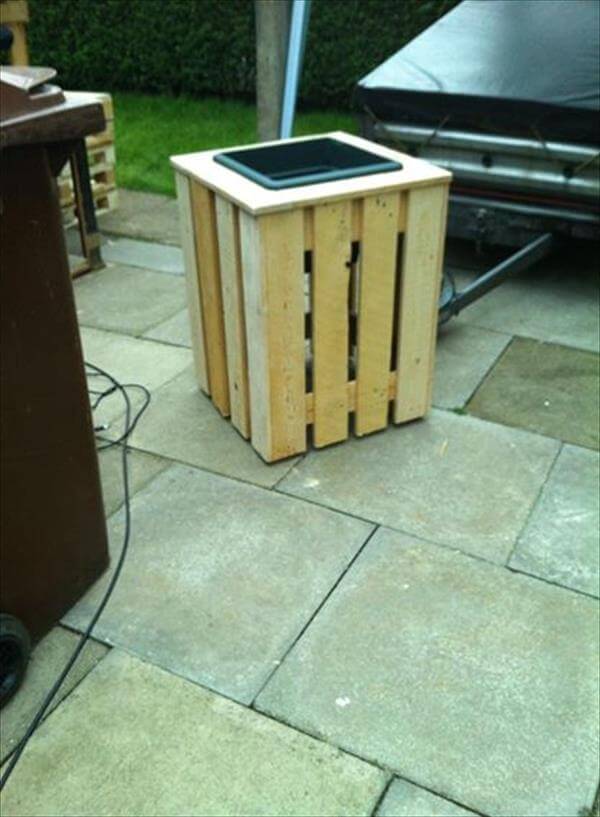 Pallet wood is the first need to start up the makeover of this flower pot renovation. We have it from the near one Craigslist without paying anything.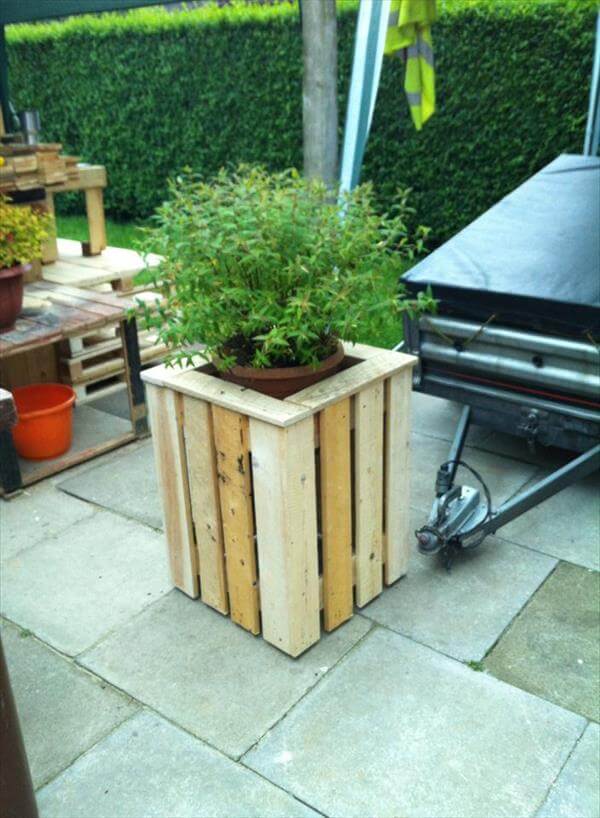 Use spy bar or any other tool to get the pallets stripped up into a planks for further reassembling into box shape. We have cleaned the pallet with a soapy solution first and then sanded it down for chic wooden appearance.
Fit the plastic pot into mouth of the pallet box for high grace of the the flowers in the pot and allow it an aesthetic location of home which is a little bit down in beauty, it will restore it back it to beauty.