The plants and the flowers must be present at home for various advantageous reasons. They make the air pure and clean to let us breathe in. they bring natural beauty to the house and being housed in gorgeous pots they add a much to the home decor too. And there are various ways to hold and organize the planters so that they make a more stylish and gorgeous display in your home spaces. The wooden racks and the shelves are the best ways to house these DIY pallet planter ideas on and there is a variety of their designs and shapes in the market.
But instead of wasting your dollars on the market bought ones you can easily make them at home at cost free rates using pallets. And we got some really impressive design of these DIY pallet planter or pot organizer rights here today so that you get instant inspiration from them to craft them in your very next idle pursuit. All of them are wall mounted with racks in tiers and can be used on any wall of the house to hold your cutely painted little pots on them. Living, hall, patio, garden and even the terrace walls or balcony fencing can be provided with these gorgeous pot organized of three different styles all finished in accent brown stain.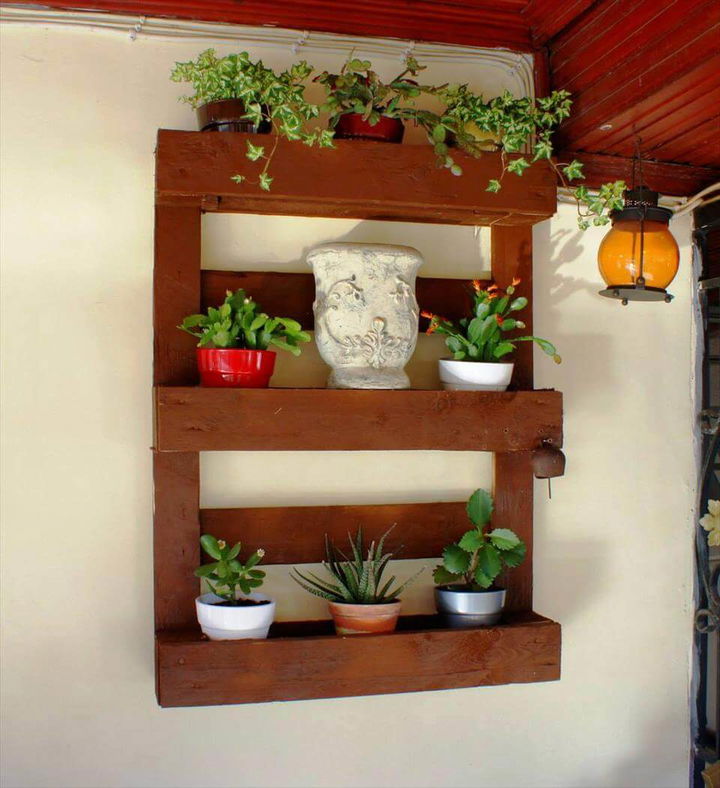 The pallet planter or plant holders and organizer are the ultimate beauty enhancer for any of your spaces either indoor and outdoor spaces adding much to the walls of the house.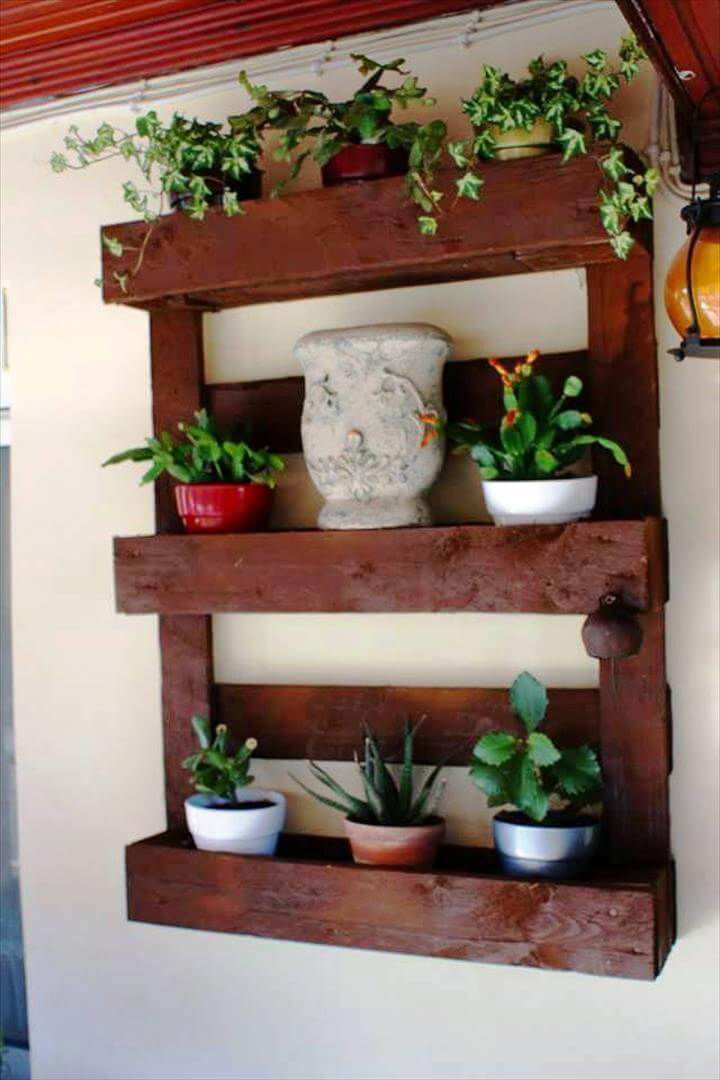 The pallets have been cut into the pallet slat pieces which have been combined to each other with nails with three layers of racks to hold your cute and small planters.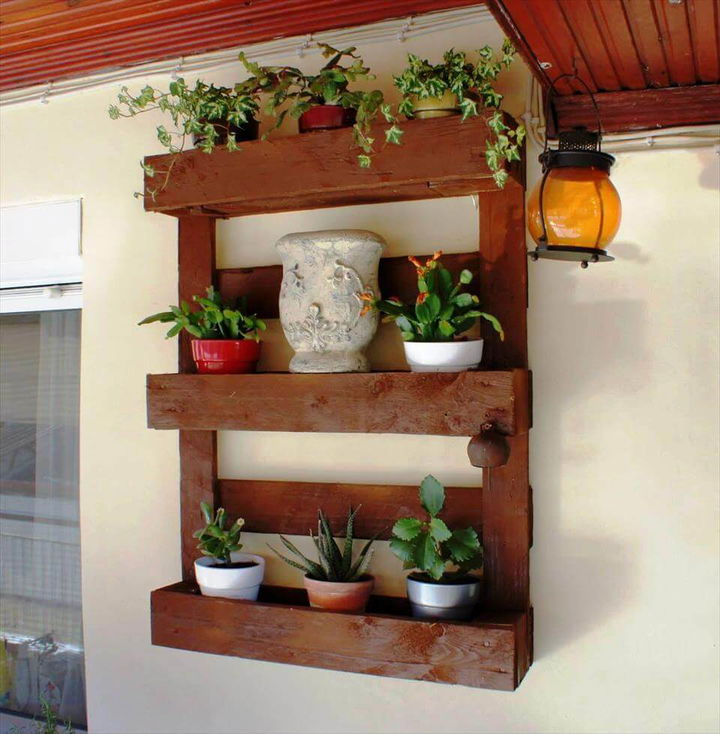 The numbers of layers of the holding racks can be increased or decreased per your desires and so is the stain hues though the brown is making it look really rustically stunning.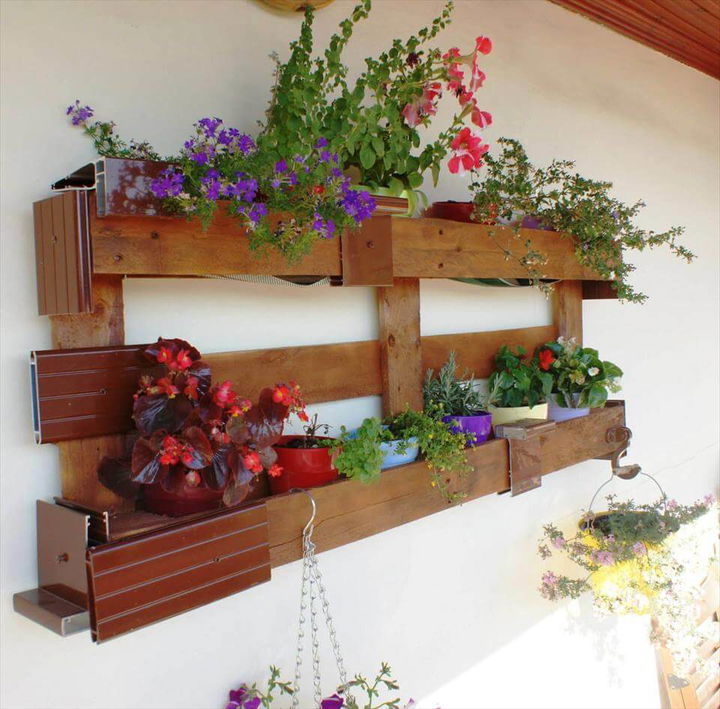 This is also the rack design of the pot organizer with two layers of racks at top and bottom to hold your cutely painted flower pots in them.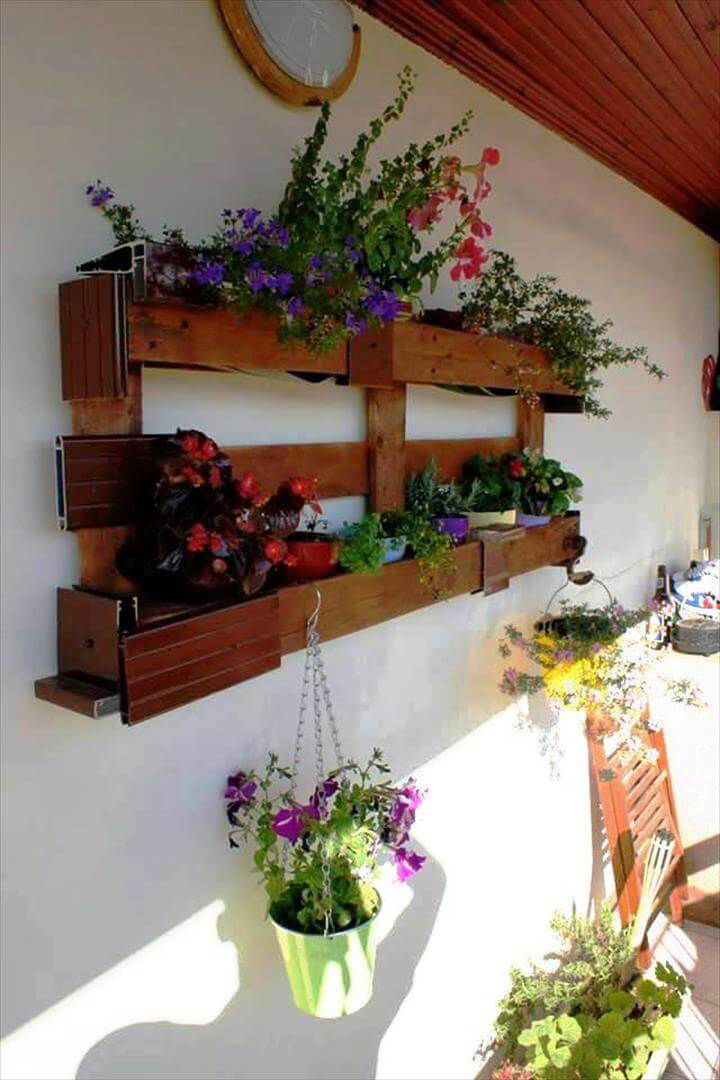 Pallets have been cut into the slat pieces to shape up this stylish yet simple plant holding rack for your hall, foyer or the lounge room walls.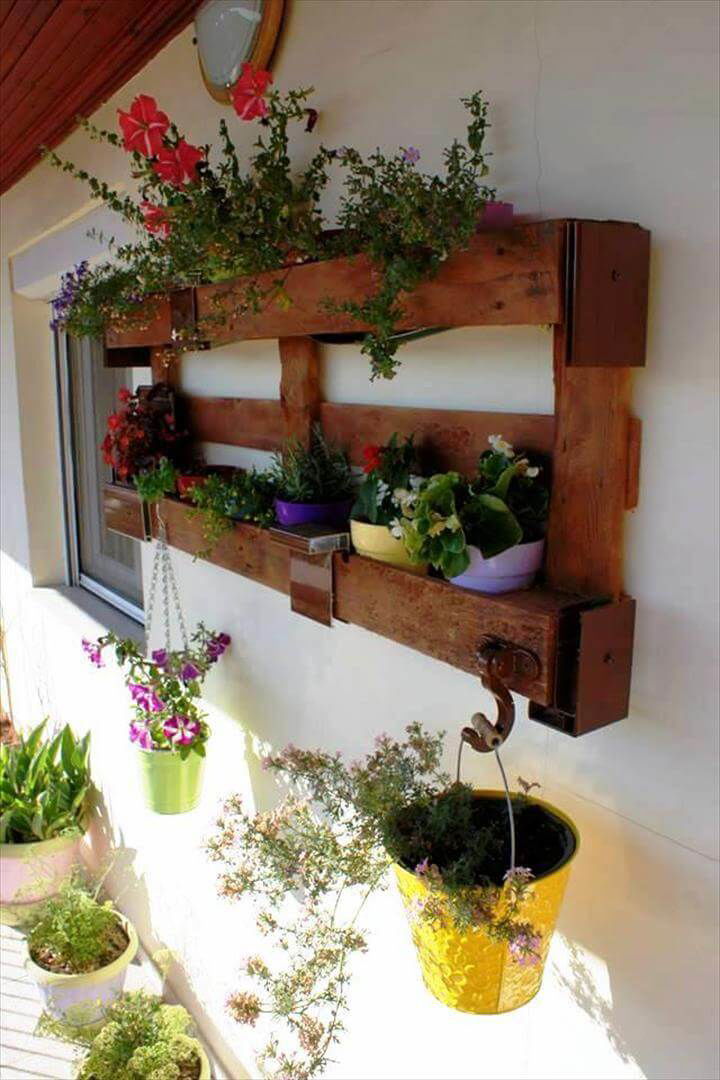 Apart from the racks this plant pot organizer have been provided with the hooks at the bottom of the rack to hold the cutely painted plant holding baskets.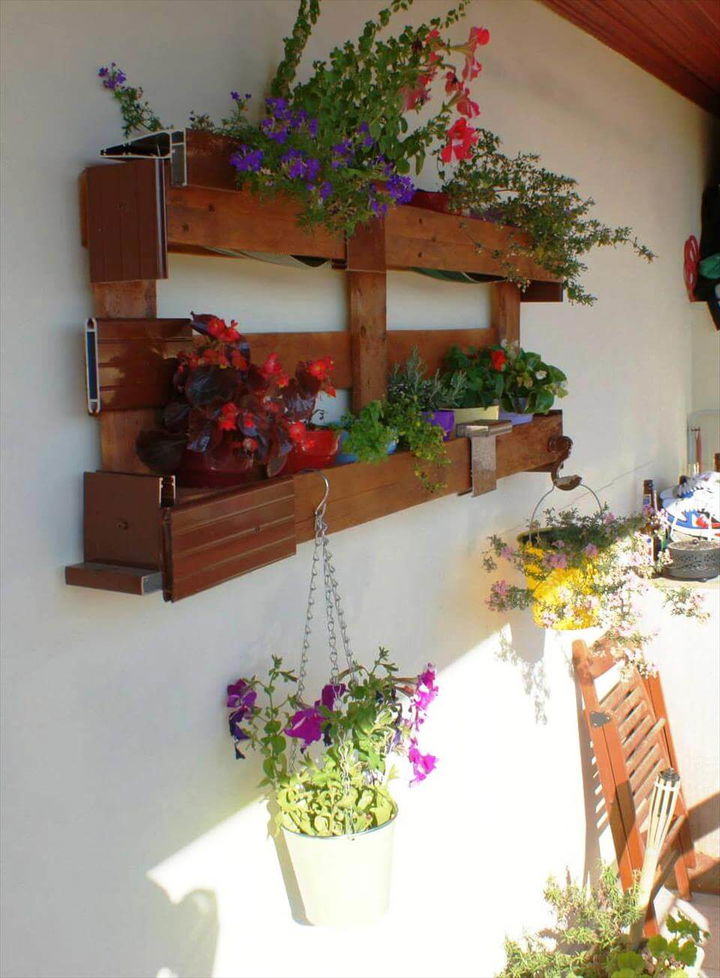 This rack has been painted in brown hues making it look truly a stunning pieces so that you can add accent style values to your wall decor and overall house decor.
Not only the walls of the house but the spaces and sections like the  balconies of the house can also be decorated well with the pot organizers to make them look utterly delightful and gorgeous.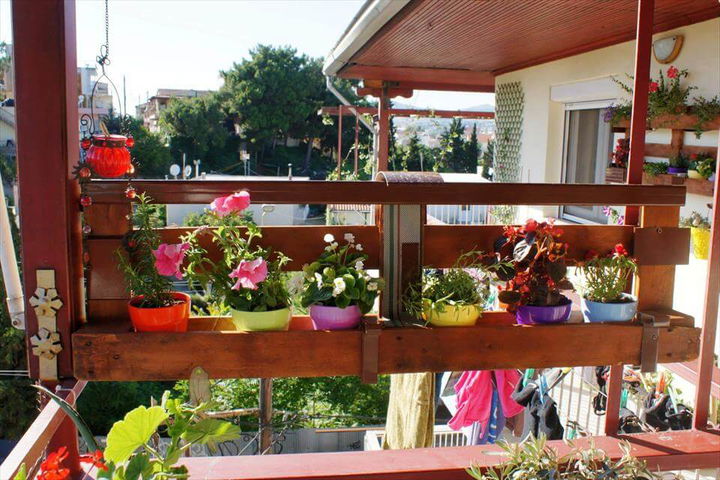 The pallet pieces of slats and planks have been stacked to to each other with gorgeous steel hinges which makes it really a stunning and eye catching piece for instant attention.
Made by: Έπιπλα από παλέτες