There is that one corner in your house that you repeated look at wondering what can I do with here. You want something fresh and light that does not take up too much space and is wallet friendly. I was in a similar dilemma. My house had a lonely corner beckoning to me every time I passed by it. After some research I went for my first DIY vertical pallet planter. The result was amazing as this mini garden rack could be moved around and complimented any decor. The expenditure was minimal and I was a happy bunny at the end of my endeavors.
For my DIY pallet planter, I used dome house greens that also had non green leaves. This created a spectrum of leafy colors and now, every time I pass by it, this little space winks back at me.
For this DIY pallet vertical planter, you need
A pallet (one in good condition as it will serve as a decoration also and should be bug free – I placed mine inside the house)
Landscape fabric
Nails
Hammer
Sanding paper
Good quality soil
House greens (you can use any type)
Wood oil
Stain or polish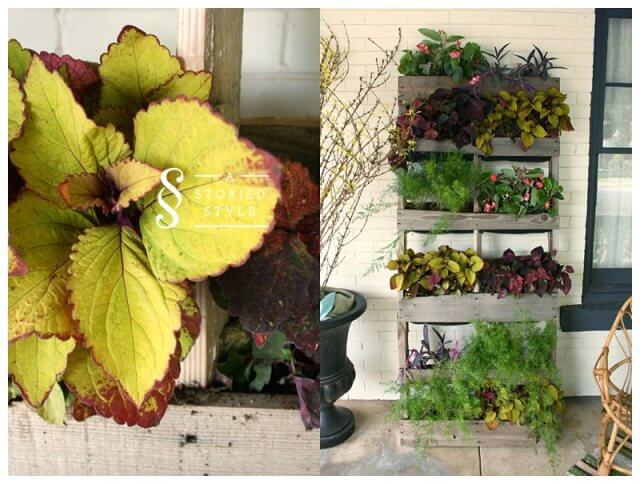 To make my mini garden:
I first went pallet hunting and got myself a narrow stringer style pallet. I brought home and after the once over and cleaning, I whetted it.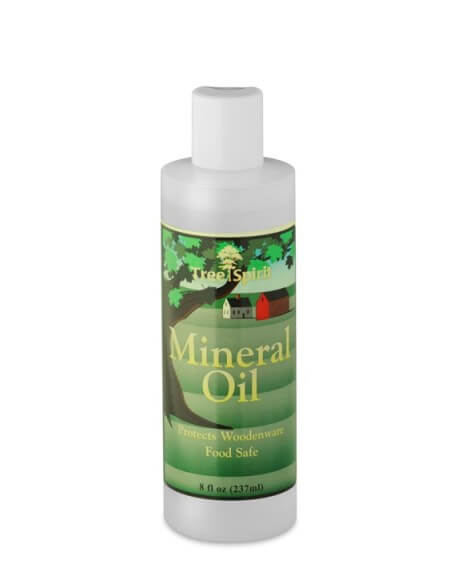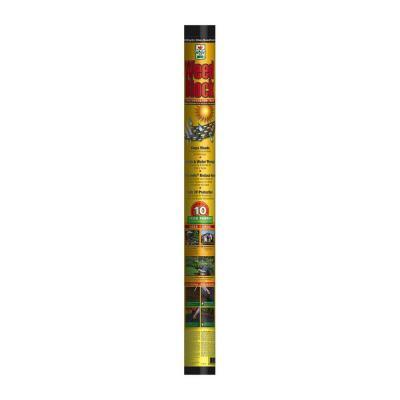 The pallet wood had probably sat in the sun for a long time and needed some prepping up. I applied a light coat of wood oil and then a finish of polyurethane or polish so that it makes it longer lasting and protects it from becoming weather beaten if placed outdoors.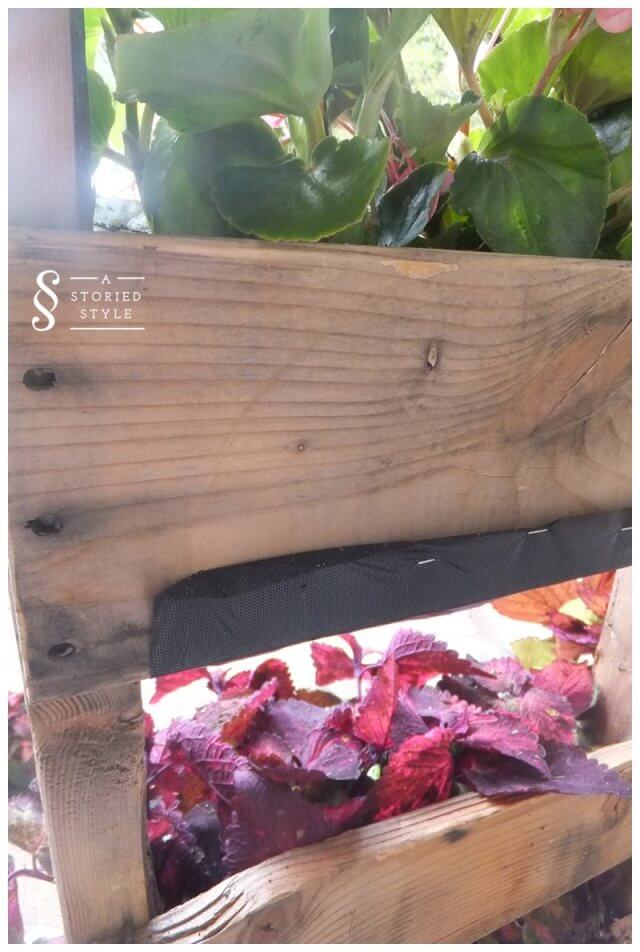 Meanwhile I collected all my materials: soil, fabric and nails. Next, I cut the fabric into size able strips so that I could make the plant pockets. This fabric is nailed between and to the deck spacing so that both facing decks are connected. This will make your soil and plant holder.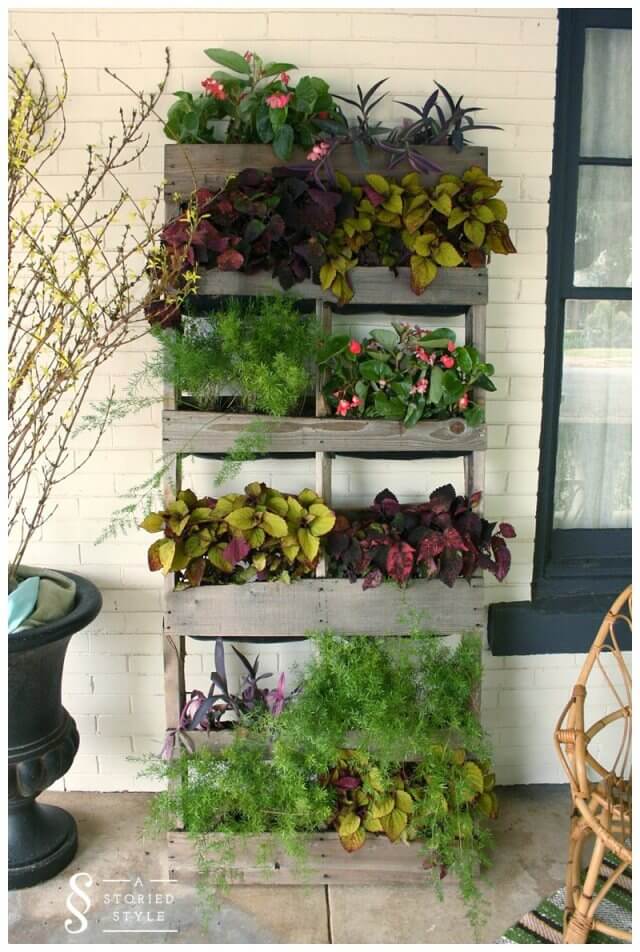 I filled these pockets with a good quality soil through the deck cracks and pressed in the greens and buds.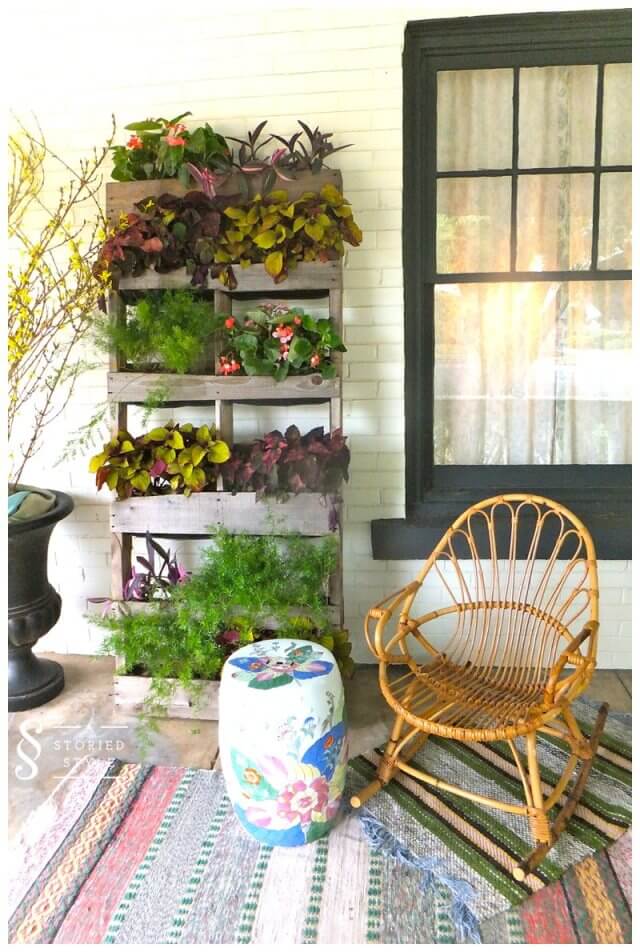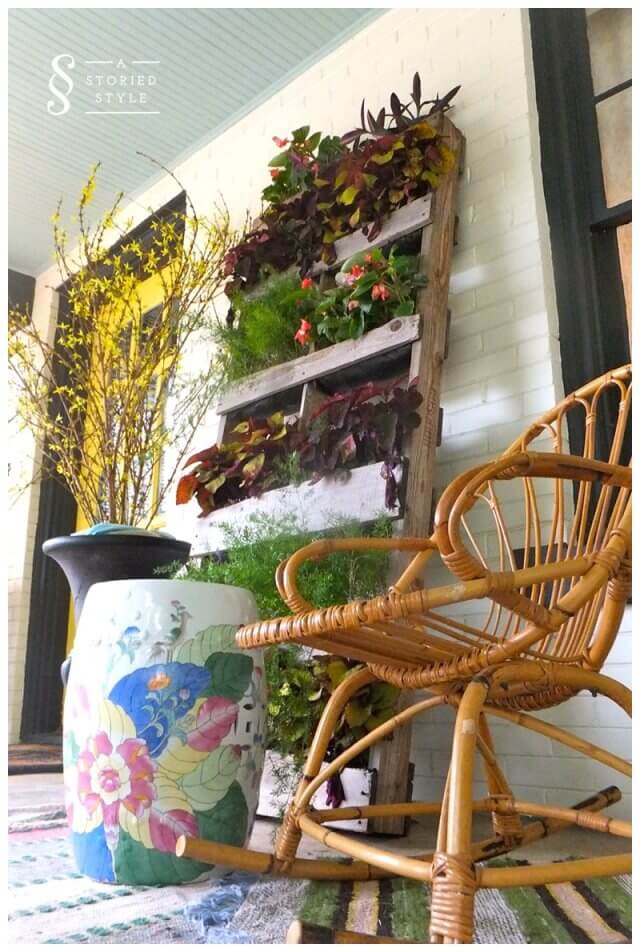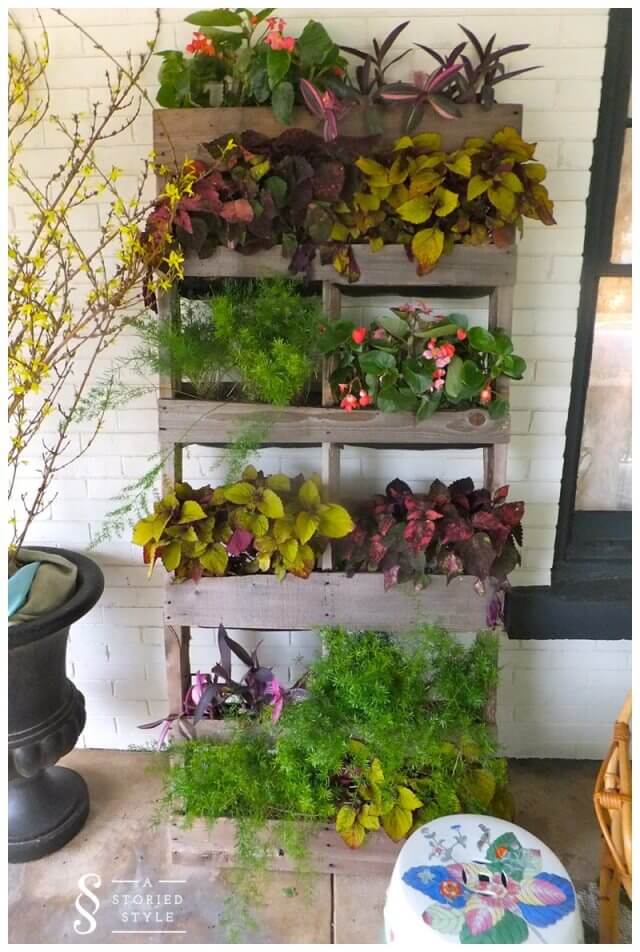 There, I was done with my mini planter. I propped it up against the wall in that lonely corner and spent that whole day admiring the transformation.