It is often that we set a suitable location to a home planter and after some days due to routine modifications of household that location loses its charming display. Now we want to change the location, how is it possible and easy to do? Yes, it is possible for sure with this easy to move DIY pallet wheel barrow planter. This planter is on modern construction terms and on mostly occurring needs which are disturbing in most of cases.
By synthesizing this moveable planter the location for alluring and engrossing display is always controllable by moving this to that desired location throughout your dwelling. The front wooden pallet wheel is responsible for quick mobility from outdoor to indoor and for reverse of it. The wheel, pushing handles, and two short legs make a animal like sketch of whole structure. The idea is on peak popularity and is begging for to be tried at home.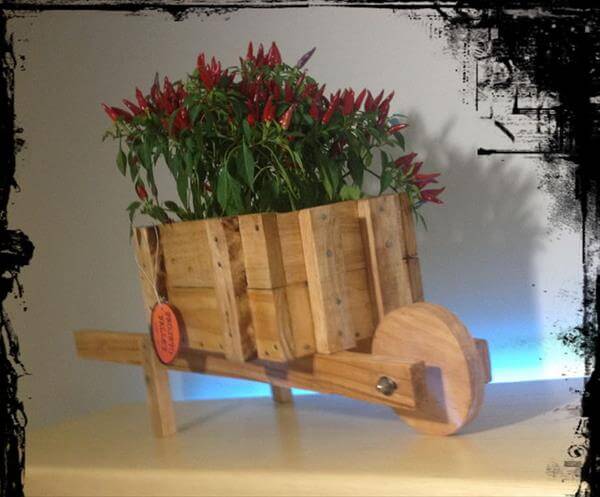 The stylish wheel to it has been fixed with a metallic rod with funky cap nuts on both sides, the front has been executed lower than the back.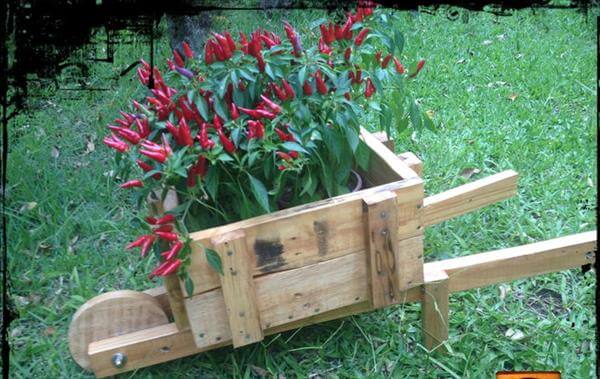 The idea is unconventional and modern for daily routine tasks, you can also use it as a pulling cart to mover flower pots here and there.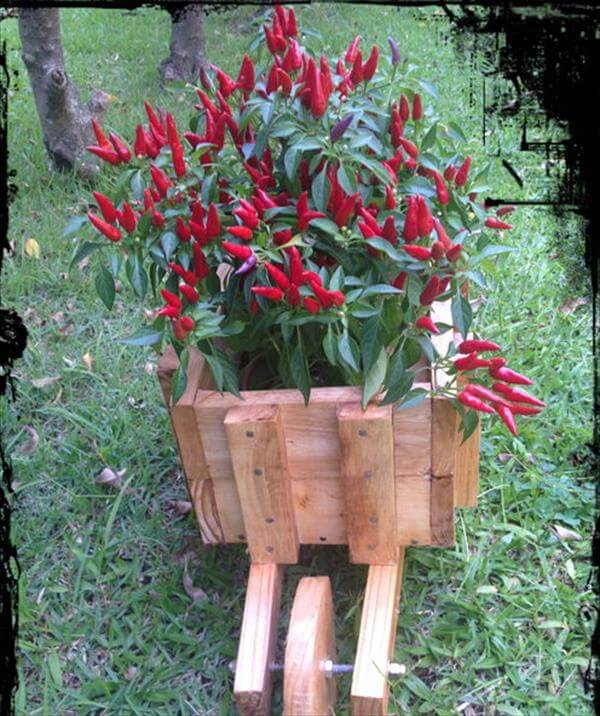 The assembly of all wooden parts prepared separately, has been done though tight fixing of nails to avoid any type of disorder and inconvenience.