The DIY pallet desk table is practical and allows leg- and box-room. It is made with salvaged pallets arranged together to make the top surface. The legs and skirt are from regular wood. You can make it with pallet wood also.
The equipment needed:
Pallets
Crowbar
Saw
Sanding equipment
Nails or screws
Hammer or screwdriver
And a desk plan (measurements)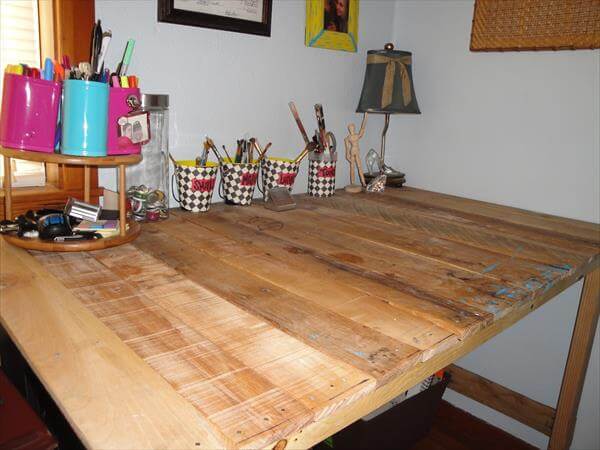 The steps to make this table are as follows:
Once you have your measurements decided, get your pallets and crowbar. Pry off the planks to make the worktop. These should be approximately the same size. Collect as many as you require.
Now for the main part: create the main support frame. Get four thin pallet slats and nail or screw them to the leg posts. These will make side supports on both ends and two back supports for the back.
For the top frame, make it slightly shorter than the top so you get a thin ledge on the edges. Nail the top frame together and attach it to the leg frame just made in step two. The base support is ready.
Now for the making of the worktop: one by one, nail or screw the slats you collected to the top frame. Sand it down and run a duster all over it.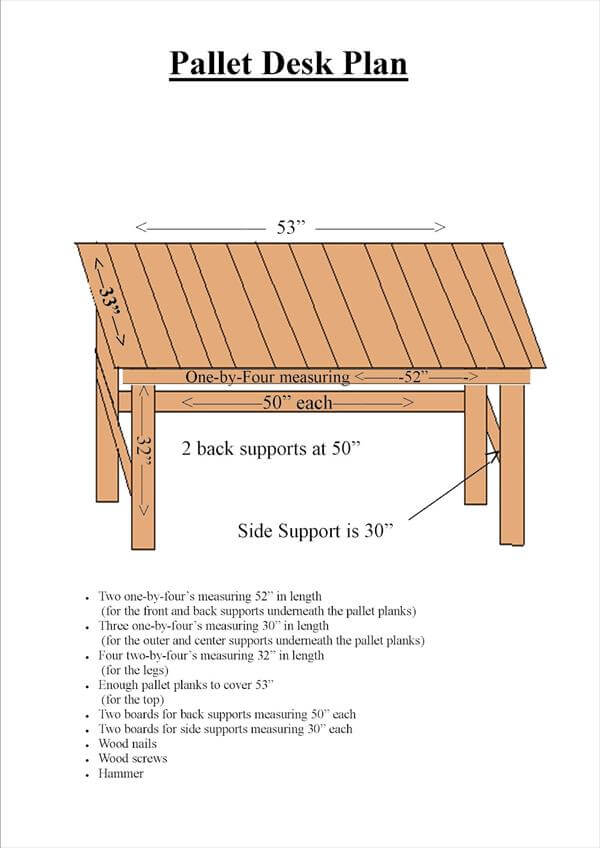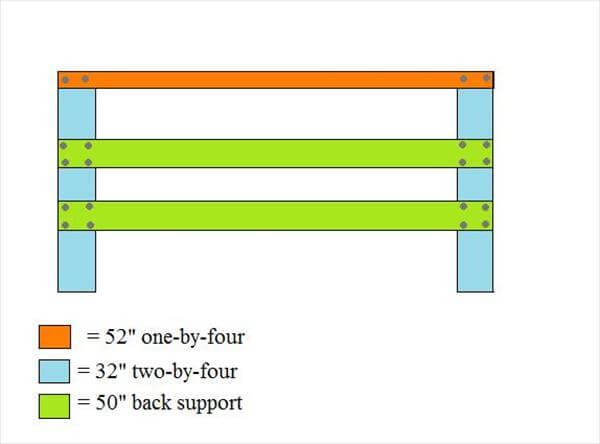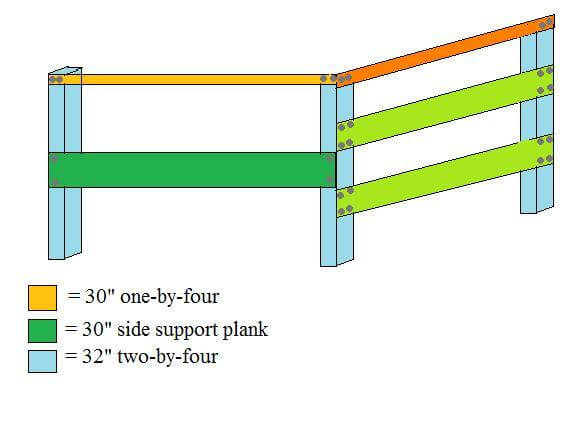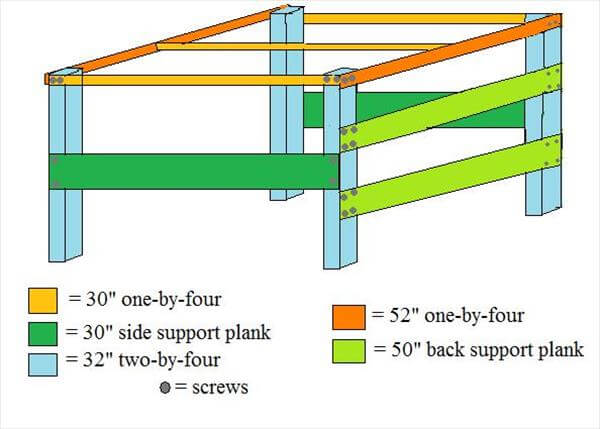 The industrial DIY pallet computer desk-table is ready to be whisked off into its designated spot. Add all your colorful craft work and material to customize it.