Have you bored with old looks of home accent places? Do you really want to modernize them on a budget? If you are too worry about the cozy and sophisticated looks of home then we have here some great DIY pallet ideas that are really affordable to a person with mediocre income. We are just going to make a pallet faux fireplace using some shipping skids as the supply wood. We targeted this for our holiday project as we have seen some really beautiful faux fireplace design in neighborhood and they really make fascinating home impressions. Fireplaces are also gives a mid century inspired character to a room and adds greatly to any vintage environment. If you are too confused about making you home improved and cozy this cost effective and super fast DIY pallet project of faux fireplace will be great choice to do much in short time for your home.
Here we have given some designs of faux fireplace which we have seen on the internet and in homes of a few neighborhood friends; these really inspired us a lot and stimulated us to do it with pallet wood.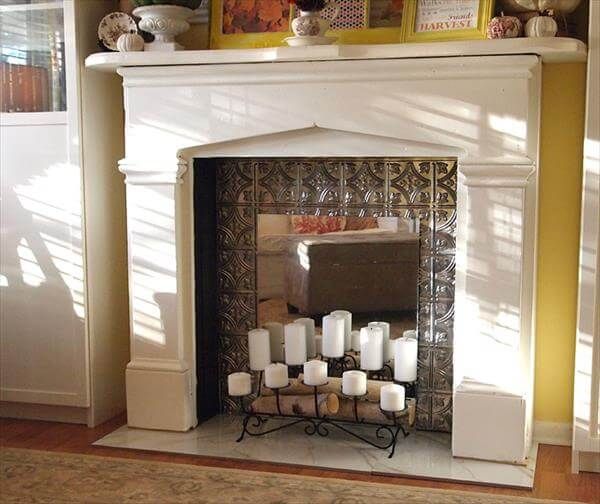 You can buy many wooden mantles from the local sales stores, this fascinating view of artificial fireplace has also been rejuvenated from an old and rustic mantle and a mirror piece.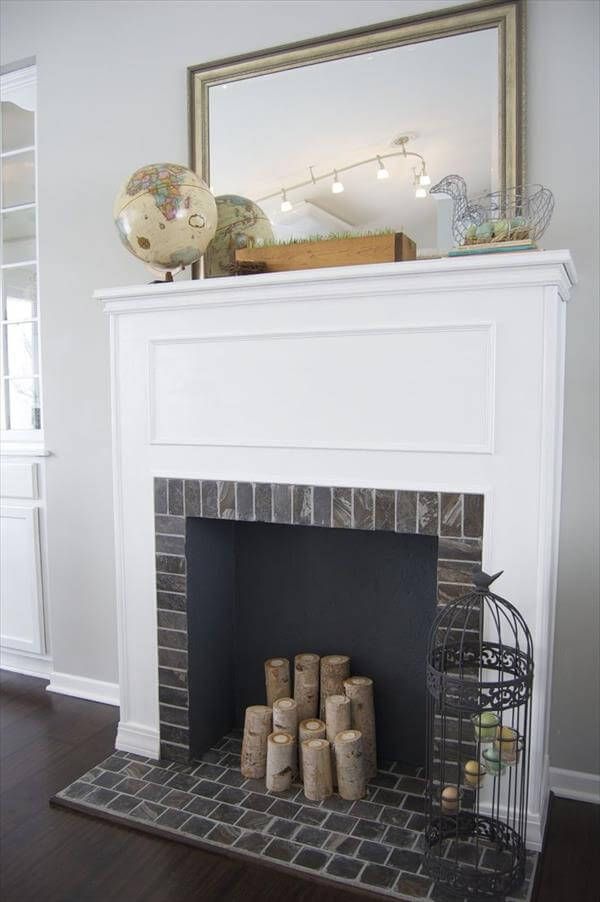 This is the 2nd most overcoming design of artificial fireplace that really compelled us to make such an accent fireplace in our home too. You can also do it by reclaiming the home scrap wood by readjusting it into this mantle shape.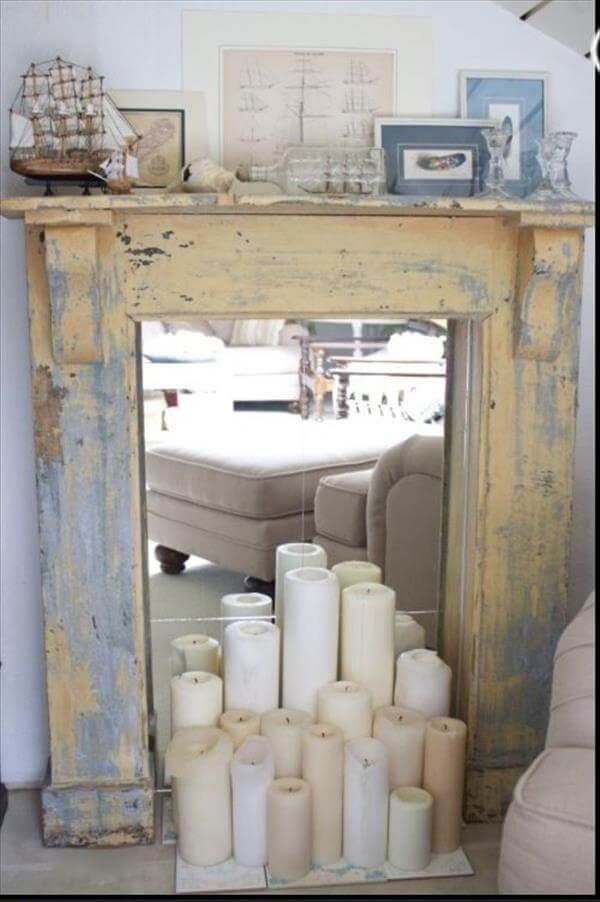 Such an rustic wooden mantles are very common to find on local sales and stores and can also be changed into visually attractive centerpieces if you have brilliant eyes.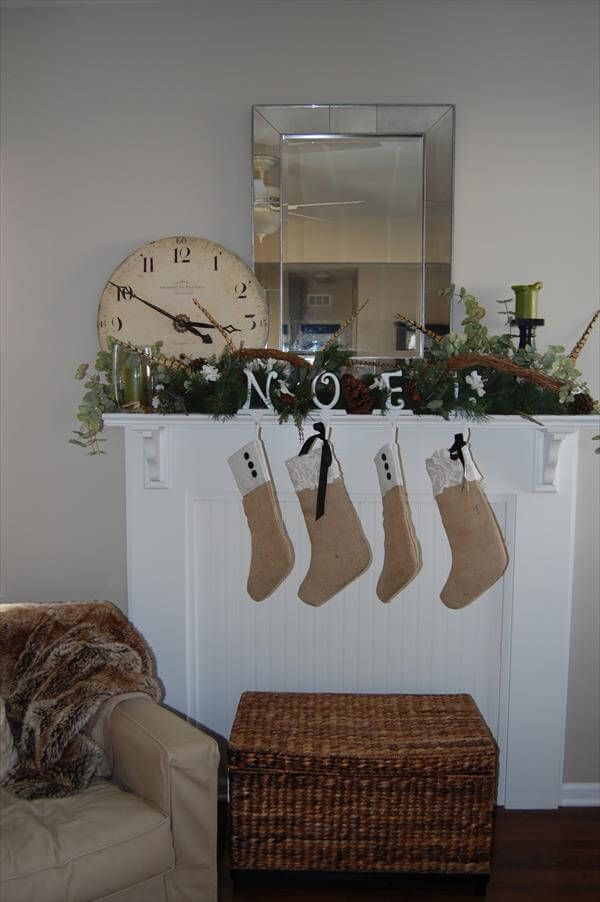 This one fireplace has also been refurbished using some old wooden mantles and has further been garnished with shoes tags, some faux flowers and a piece of antique clock to be center of attention in living room.
All these stimulating and awe-inspiring designs of faux fireplaces are under $80 in cost but really add great in home decors and its cozy looks.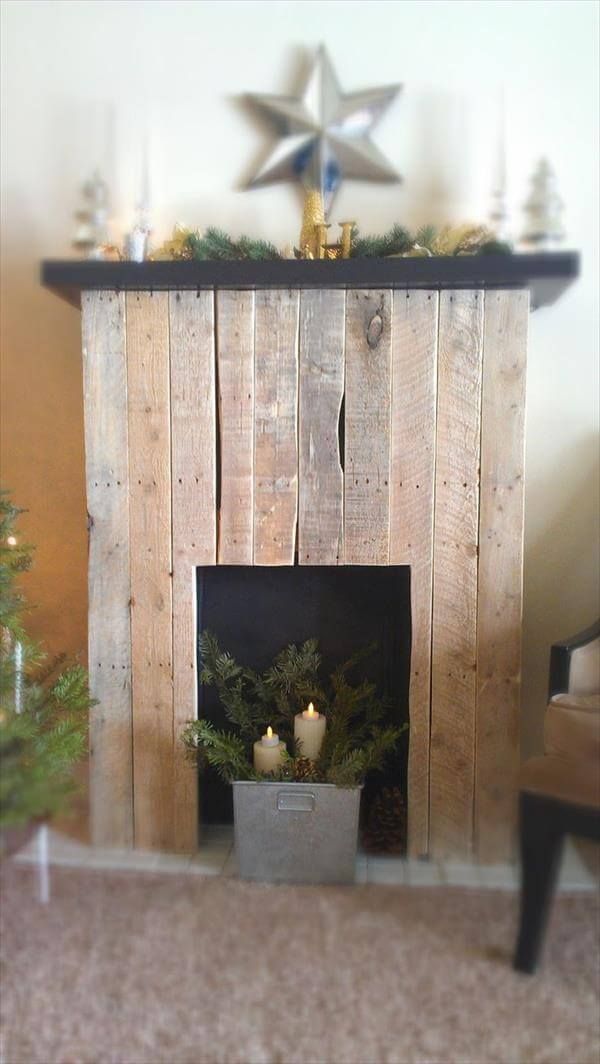 We used the pallet wood to copy the above ideas of faux fireplaces. We got the pallet wood free from out kind neighbor who had nothing to do with it. We torn the pallets into individual heap of pallet pieces and then planned a rustic mantle out of some handpicked pieces of pallets.
Finally we garnished it with a candle gift at underneath and some faux toys and arts over it. This really came up with much arresting feel and sensation that really made us happy a lot. These DIY pallet sign ideas are just great to improve the living room walls in attractive and eye-catching way.