In most of previous tutorials we have made and designed all worthy thing for home through pallet wood. Now it's time to get bigger inspiration to try at home at upper level. We have recently renovated and remodeled a Pallet Hair Shop Architecture in tremendous white theme with pallet wood. It looks royal and pure deluxe in makeover.
The major need has also been accomplished through pallet wood like DIY pallet table and DIY storage shelves for Hair Shop necessities at store room of Hair Shop. You can say that we have organized whole shop useable furniture plan out of pallet wood. We were at a little bit risk when try this remodeling and renovation but all converted into happiness and pleasure when we see the enchanting outcomes and results.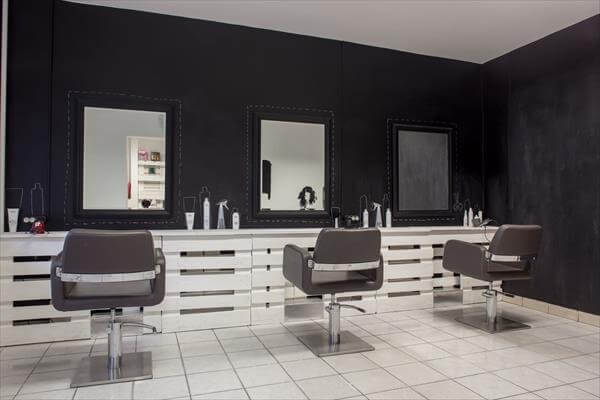 First and most utmost desire to have a furnished supply and stock to start with is wood. To get wood on a budget and for long living and last longing stable structure we always use pallet wood. Pallet wood gives a bypass to certain expensive needs to carry on routines of life properly, on affordable budget and plans.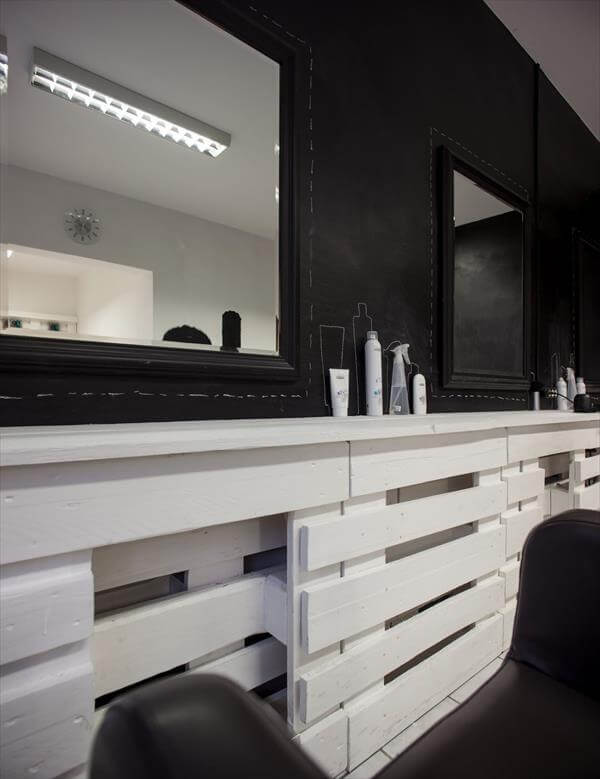 Give priority to the tagged pallet with some company name inscribed on it to be sure about that there would be no danger to use it in home. The sprayed tags or symbols shows that under which conditions pallet has been treated or whether it is carrying some harmful chemicals to health or not.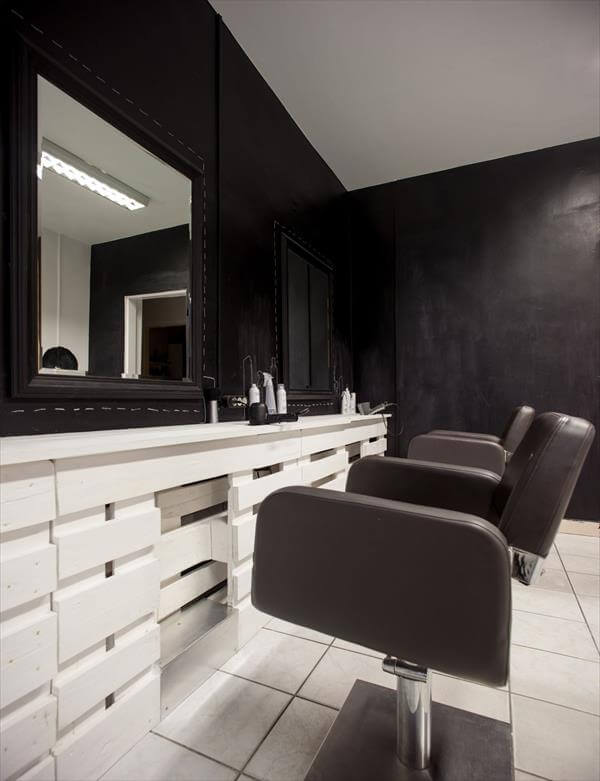 So after making full satisfaction that your pallet is secured, try basic operations to have all wood in good and flattering form. These primary operations for reconditioning of pallet wood are sanding, white washing, staining and varnishing.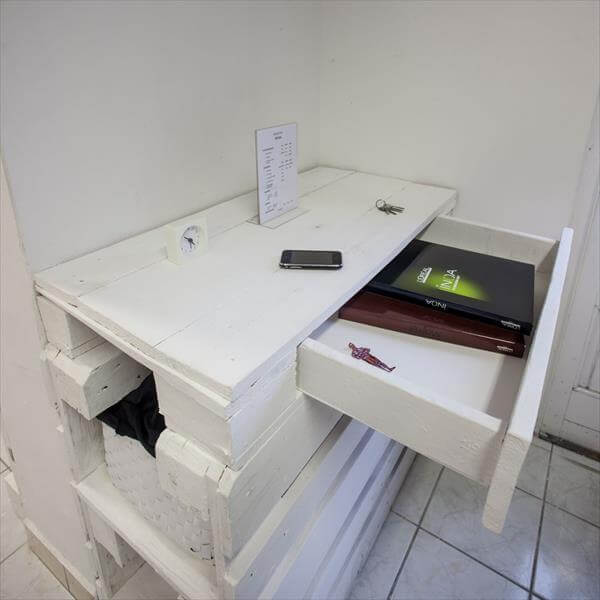 Then pick up your tools like hand saw, measuring tape, hand drill, nails, glue and screws, and start from any side of shop or room you want to renovate first.
We have chosen a Hair Shop as our targeted for complete makeover of its all basic needs like shelves, drawers, dresser tables and table counters all through reclaiming and recycling of pallet wood.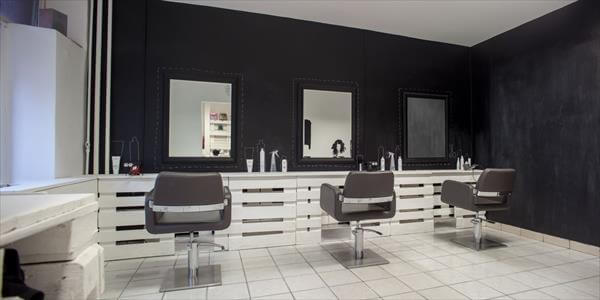 The results will definitely amaze you greatly. We have chosen white shade as theme of the shop; you can make variations according to taste and desire.