Lights are always to add to your interior as they not only help to explore the darker spaces of your home but also enhance the decors of home at night! As lights are compulsory for every home so we are going here to discuss about some free and DIY pallet projects! Pallets can be used in creating awesome wooden lights and lamps that will not only lighten up your home but will also give the glam rustic feel to your living spaces, get inspired of this DIY pallet light lamp, having shape just like a wooden cubby! Here using straight slim slats of pallets a custom wooden cubby has been done that is having a light bulb enclosed inside!
The electrical cables have been passed from one side to give the electrical supply to bulb! The slats have also been finished with custom stain coats so appear in darker final tone of wood that help them to look more stunning! Interesting thing is that the hand-built pallet light can be placed over a flat table or shelf or can be mounted directly to a wall area also!
What you say about this beautiful but slim wooden cubby, comes with integrated lights and has been employed as beautiful lamp!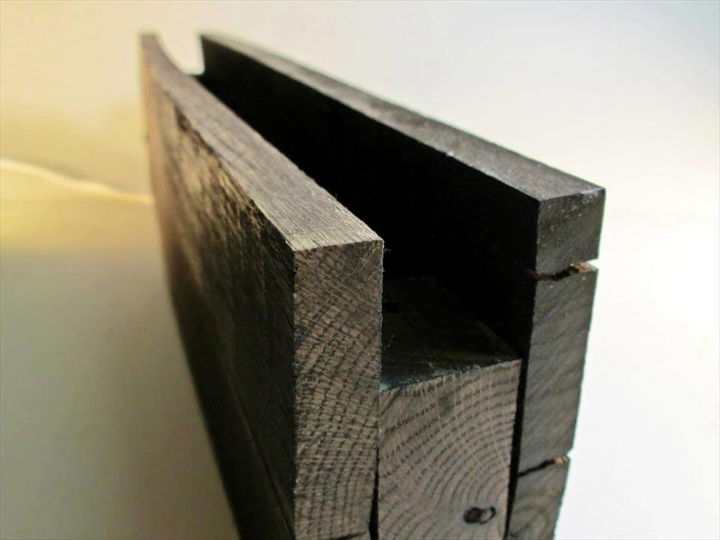 Amazing light spread coming out from the rusticity of wood, creates a pleasing environment and helps to gain a rustic-modern theme of decors!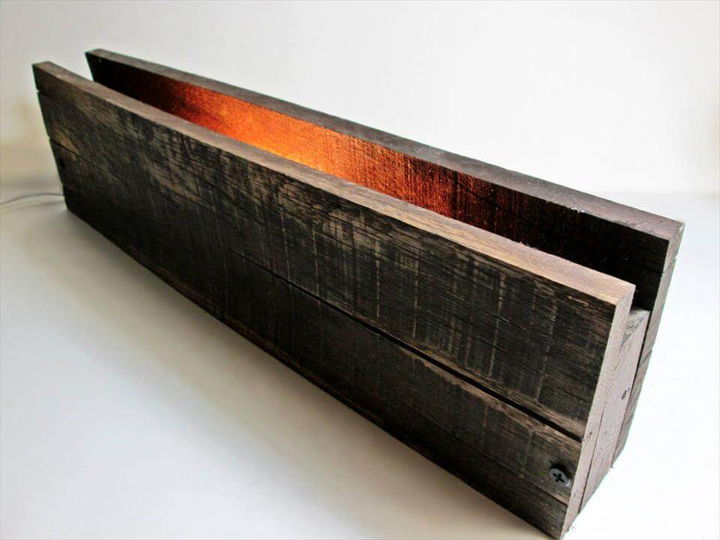 Longer x-headed steel screws have been add to bound the sides tightly with each other! Other types of hardware can also be preferred for more stability like metal plates!
Here is how the electrical cables have been passed through the wood media to inside fixed lights!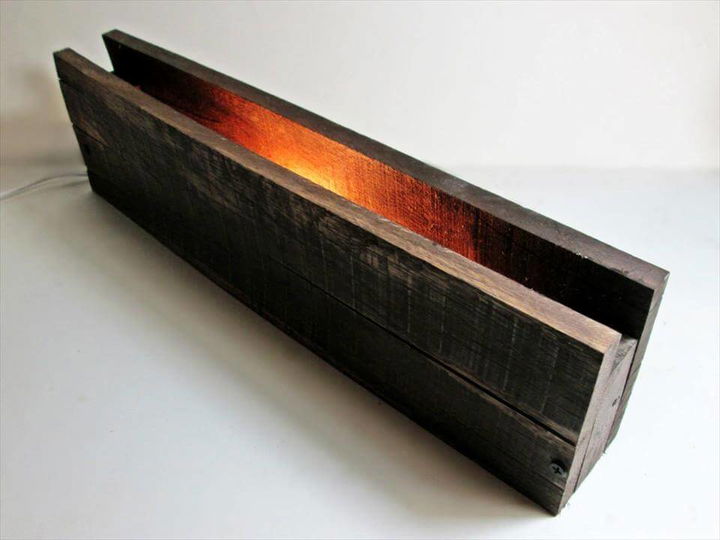 Can be placed over a flat table or shelf surface as an accent lamp and can also be added to any modern wall for soft romantic light glow at night!
Made by Móveis de Paletes