Picture frames and flowers are main beauty ingredients to decorate any dwelling interior and its walls. We have done it economically and cautiously with charming wood from recycled pallets. The whole room wooden architects, are through the pallet wood. We have given beautiful wooden coverage to our memorable pictures with DIY pallet picture frames.
We have also constructed the decorative DIY pallet shelf under picture frames containing flowers for well organized DIY wall art. You can also go with this all lovely handmade and hand designed makeover at home for best budget plan for interior home decorations. We have also constructed DIY pallet chair, pallet tables, pallet walls, and DIY pallet shelves and racks for cautious and frugal remodeling of whole room.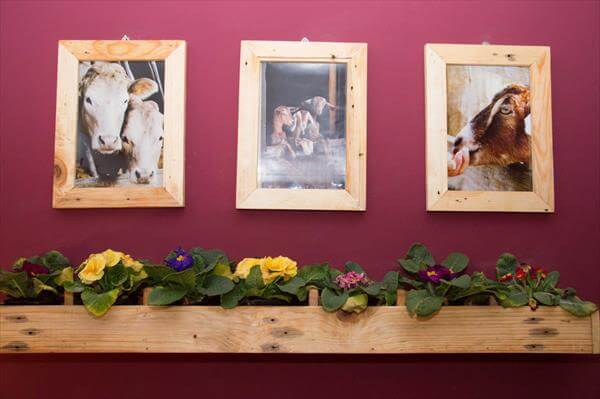 This artificial flower mantelpiece has been earned though handmade and handcrafted muscle effort for lovely wall art and ornament. This will work great as a charming beauty focal point in living room. The picture can say a lot of word without spoken, so give worth and protection to your memories as we have done in this inspiring project of wood recycling.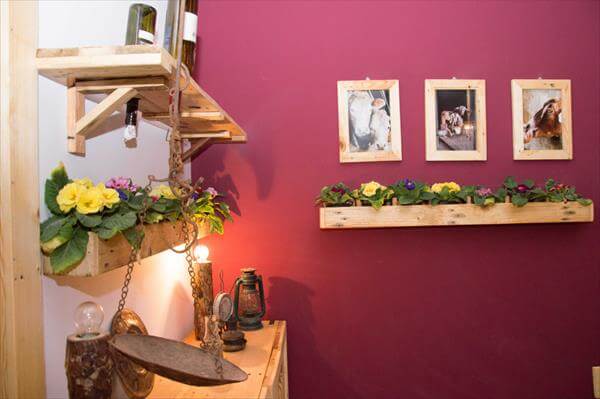 The home scrap recycled wood and old dump accessory can both make bigger decorative impacts for prehistoric renovation of the whole room. We  have described the way to stylize the antique wooden art in any room of your home with this quick and frugal motivation. We have executed flawless and fascinating planned remodeling of whole room with reclaimed and regained wood from pallets.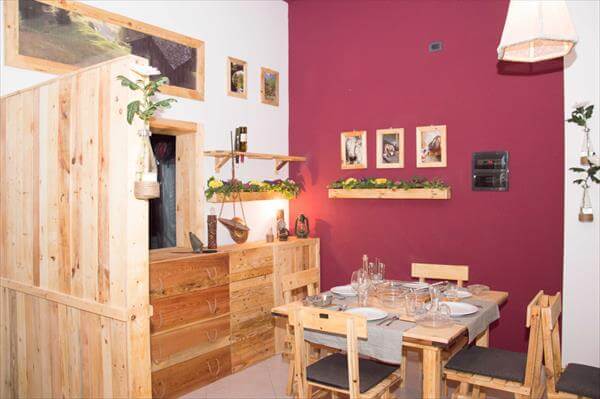 Submitted By: Pezana Rexha