Visual beauty plays a very imminent factor role to attract the customers that is why the market bought furniture and décor items and those we witness at the web are spectacularly beautiful and stylish. We just take a glance of them and the word like 'wow', 'marvelous' and "beauty' come out from the mouth spontaneously. But there is a sad fact about these beautiful and stylish items which is their hefty price tags giving us a big jaw drop as the most of us are moderate earners and can afford such expensive possessions.
But with pallets your disappointment is going to turn into excitement as we have brought a very unique decor oriented item for your which is not only functional but immensely gorgeous in looks also. This is DIY pallet colorful bird house, created to ad four moons to the beauty and decor of your outdoor spaces like gardens, yards and patios. The whole bird house set has been created from the pallet slats allowing a flock or family of bird to live and rest in this lovely looking house. Stained in multi coated hues the bird house presents a very catchy and eye popping look.
We have also a lot of Unique Pallet Furniture Ideas that you have not seen ever before.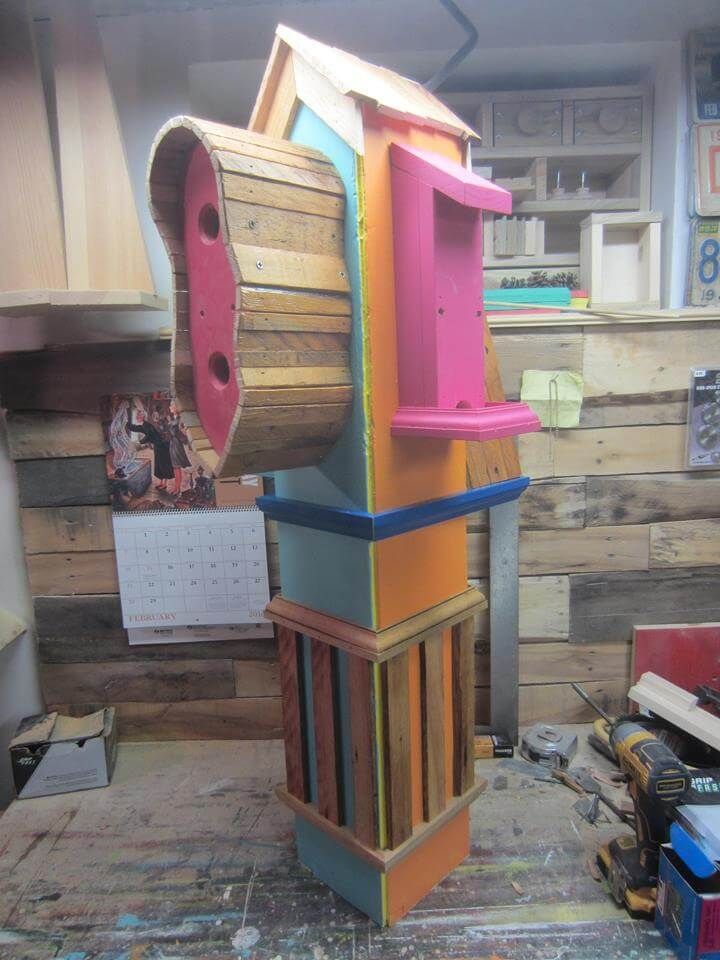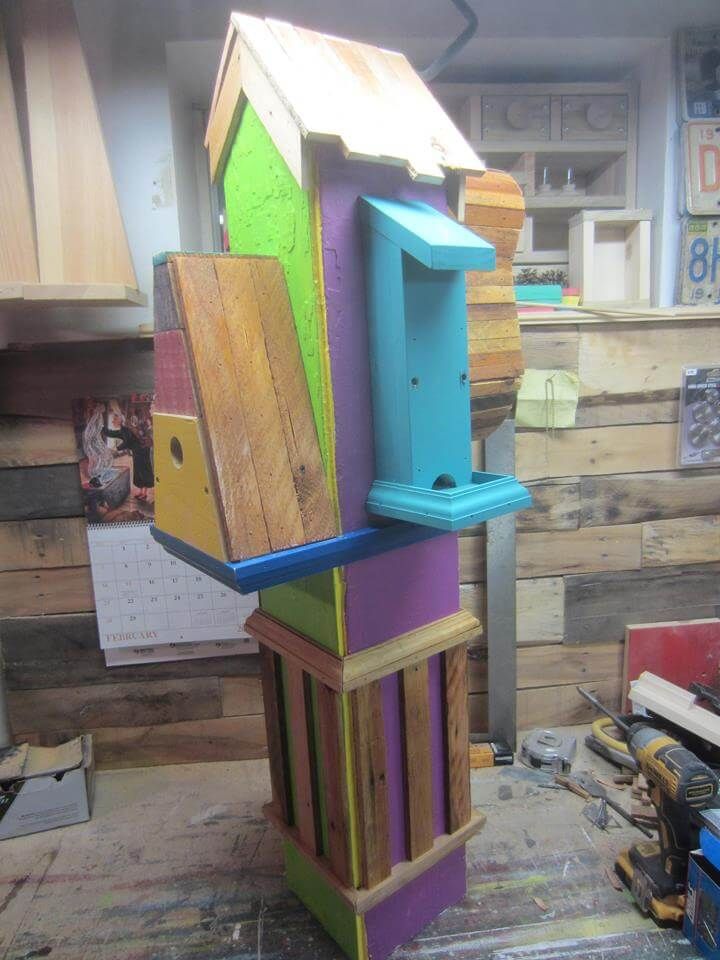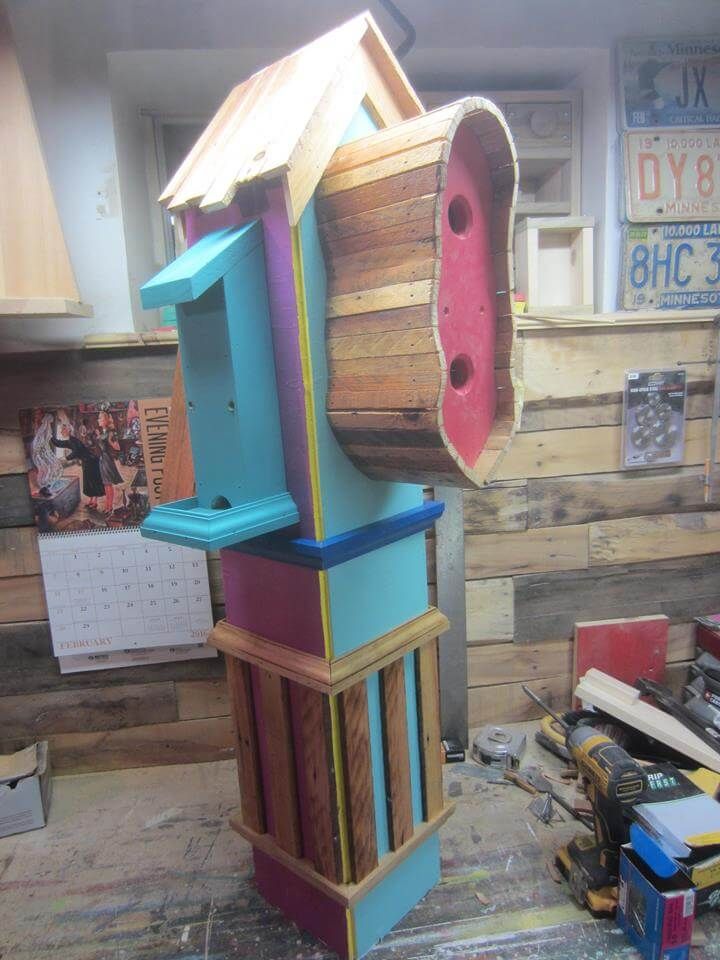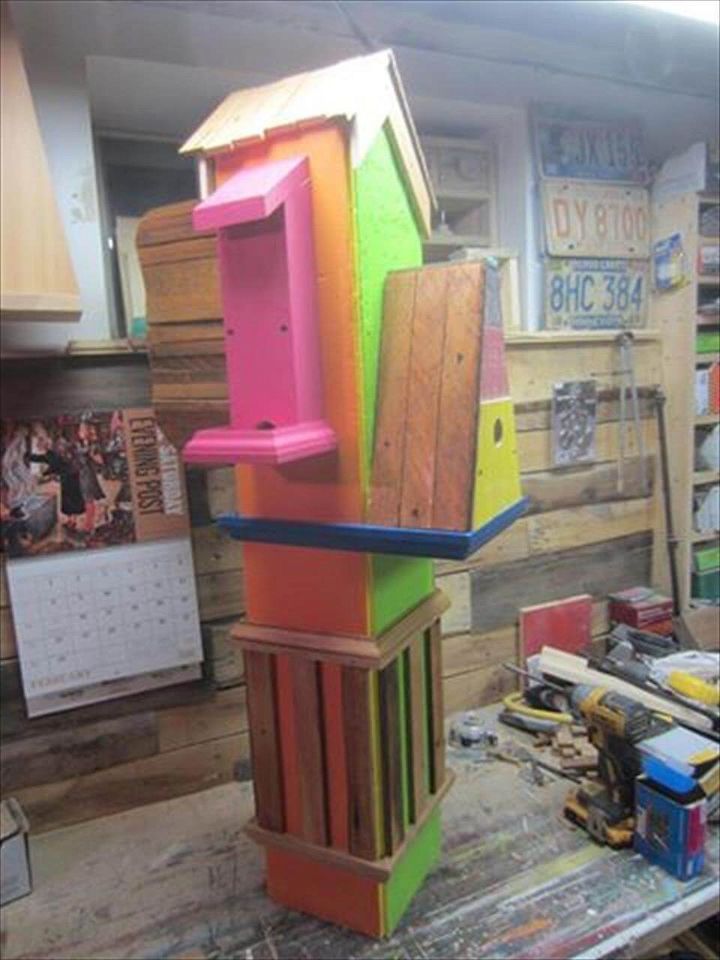 Made by: Wood Crafts by Dave