When we welcome a pet especially the dog in our house it takes him a very less time to be an inseparable part of our family. Soon you start to love them like your kids and do everything for them like buying chewing gifts, rubbing their backs and getting them the tastier dog food. So you show a lot of attachment to your dog with such lovely gestures and you can add more to it by building them this DIY pallet dog house which they can call their personal haven spaces. You little fluffy fellow would feel pampered when he would have this lovely house of his own to sleep, relax and sprawl there at anytime.
Pallets have been cut into the custom size slat pieces so that they can be stacked together to shape up this square shape dog house with a tool work of few hours. For the roof you have an option, it can be made out of the pallets or you can use a steel shutter piece for the purpose and bother would look good on it. The staining is an option but if you do it can create a more whimsy look of the dog house.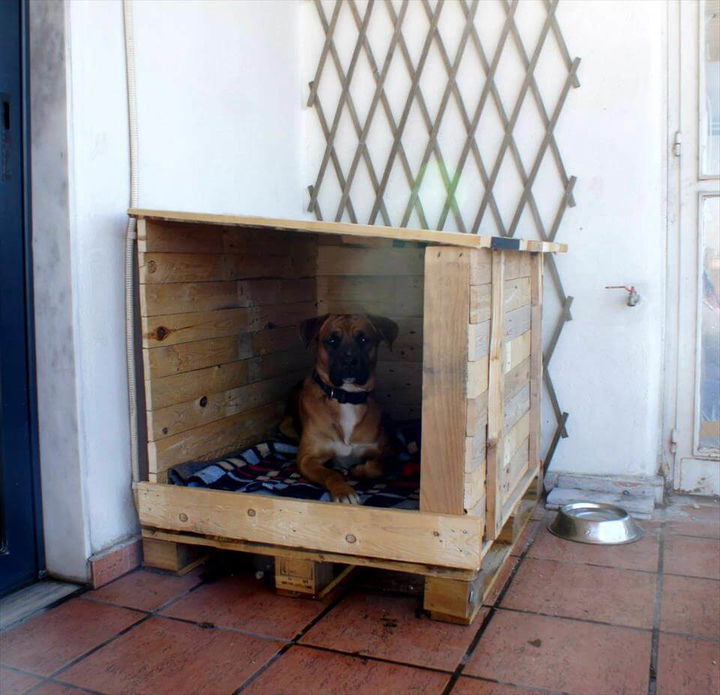 The dogs are also a part of your family so give them all the deserving luxury and this pallet made dog house comes first to fulfill such purpose.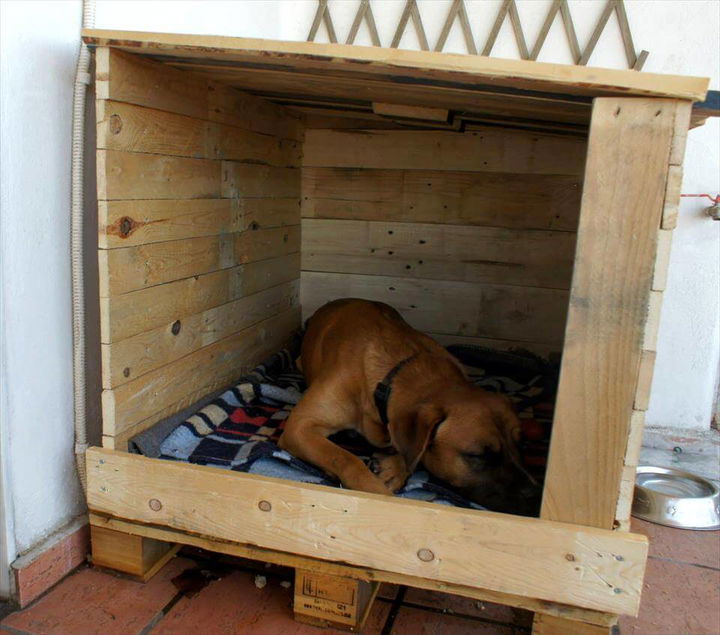 This pallet made dog house is really very easy to build out of the pJallets as it flaunts a simple design and shape that you can easily install out of the pallet cut pieces slat or plank pieces.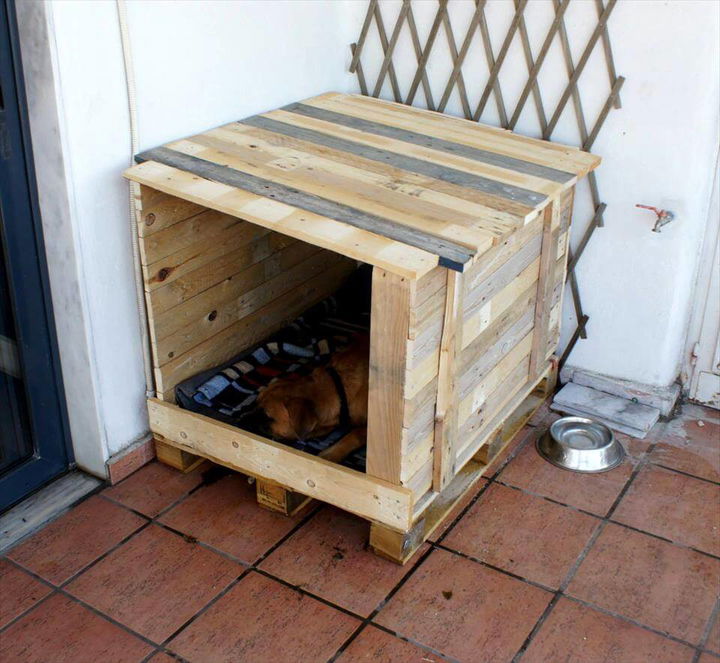 A pallet skid has been used as the base of the dog house and the separated slats have been used shape up the square shaped box with a roof and four side walls. with nails.
The roof of the dog house can be provided with a steel shutter piece if you are placing it in the outdoor spaces so that the dog is saved from weather severity especially like hot sun or rain.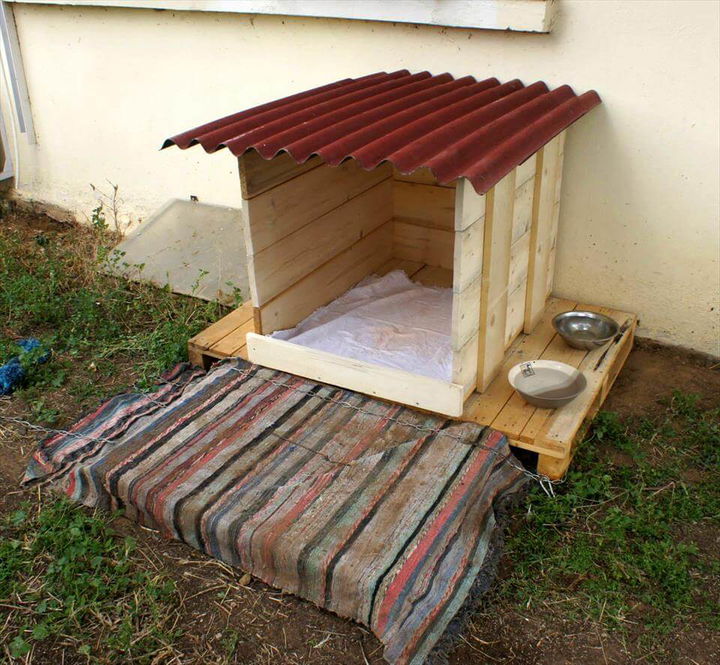 The skid you are using for the base of the dog house can be bin one with extensions at both sides so that you can use them for the holding of more doggy stuff like the food and water bowls for dog.
Made by:  Έπιπλα από παλέτες